Redistricting Could Cost Virginia $10 Million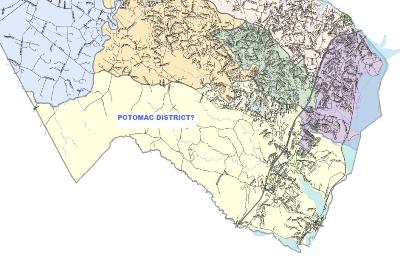 By Tracy Kennedy
Capital News Service
Richmond, Va. –– Now that the governor has approved the General Assembly's redistricting plans, the State Board of Elections must find millions of dollars to implement the new maps.
"They split over 500 precincts, and we have to equip them," said Charles Judd, chairman of the State Board of Elections. He estimates that it would cost about $20,000 to equip each of the 500-plus new precincts. That would put the total price tag at more than $10 million.
"This is what you'd call an unfunded mandate," Judd said.
He said federal funds may be available to help localities prepare for the fall elections, when all 100 delegates and 40 senators in the General Assembly are up for election. If the federal funds don't come through, localities will have to raise the money themselves.
For the past month, legislators have been trying to redraw political boundaries to account for population changes reflected in the 2010 census. For example, because of population growth in Northern Virginia, that region merited an additional Senate seat and three more House seats.
The General Assembly approved plans last month, but Gov. Bob McDonnell vetoed them, saying they split too many communities. So the assembly took another crack.
On April 28, lawmakers passed House Bill 5005, containing revised maps. The following day, McDonnell signed the bill.
"It is a great improvement over the previous plan that I vetoed," the governor said in a statement.
Voting on HB 5005 was delayed after the unexpected death of the House clerk, Bruce Jamerson. After memorializing Jamerson in a series of commendation bills and recessing until April 27, the House voted 90-8 to pass the bill. The next day, the Senate approved it on a 32-5 vote.
The General Assembly still must redraw congressional districts
Post Your Email Notices, Press Releases, Event Fliers, and Photos
Subscribe to the weekday Breakfast Links email FREE!
Get
updates straight to your inbox.