Do Fairfax residents need a closer watch on police?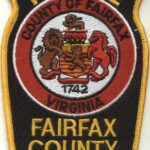 Mount Vernon, Va. –– Residents and officials in Fairfax County are wrangling with the idea of forming a citizen review board for the police department, following the fatal shooting of an unarmed man.
Police Chief David Rohrer in the next few months will make the decision to allow a the board, the Mount Vernon Gazette reports.
The 52-year-old shooting victim, David Masters, was shot while behind the wheel of his Chevrolet Blazer in November 2009, on Fort Hunt Rood U.S. 1, the Washington Post reported.
Officers approached Master's Blazer, but they said the vehicle continued to roll forward, nearly striking an officer. At one point, an officer thought he saw Masters reach for a weapon and Ziants shot and killed him.
Until the Post last November identified the alleged shooter as 27-year-old David Ziants, as the alleged shooter, a six-year veteran of the force, Fairfax County police had refused to release his name.
Prior to its outing, Fairfax County Board of Supervisors Chairwoman Sharon Bulova said she supported the creation of a citizen oversight board, saying it would allow for further review to make sure officers made the correct decisions.
Some critics to the creation of such a board say the measure would be too costly, in terms of hiring private investigators and lawyers' fees. Other say there is not an overwhelming cry from the public that the creation of such a board is necessary.
Post Your Email Notices, Press Releases, Event Fliers, and Photos
The FREE email packed with local news
The FREE email packed with local news
The FREE email packed with local news
Sign Up