Traffic & Transit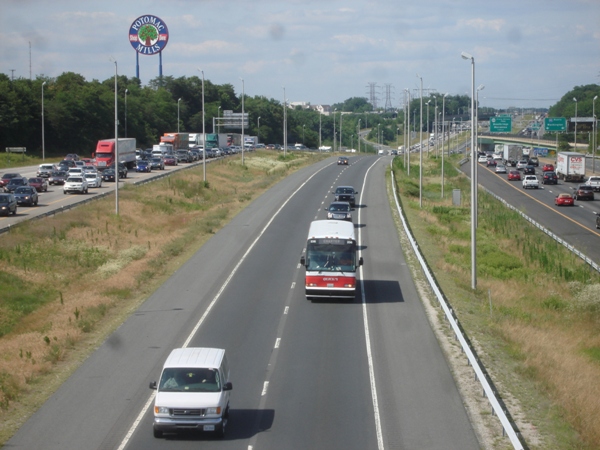 By MIKE DiCICCO
Quantico Sentry  
QUANTICO, Va. – A survey of Quantico commuters found that 82 percent of them drive to and from work alone. That is the number the base's updated transportation management plan, to be released in September, will try to bring down in an attempt to reduce congestion on and around the base.
"Basically, we're trying to get people to use other modes of travel when it's convenient," said transportation planner Joe Winterer.
The commuter survey, conducted online in June and July and compiled in the first week of this month, received almost 1,500 useable responses, Winterer said.
Among the results was the finding that only about 6 percent of respondents use public transportation, and 6 percent carpool. Another 6 percent either walk or ride a bicycle, motorcycle or moped. Winterer noted that these numbers are probably a little high, as those who use alternative modes of transport are more likely to respond to a commuter survey.
About 3 percent responded that they regularly telework. Winterer said increasing telework hours will be a major initiative in coming years. However, more than half of respondents said their job was ineligible for telework, and the next-largest demographic was the 17.5 percent who don't know if they're allowed to telework.
Respondents were also asked what they considered the biggest commuting challenges they face. "The most frequent response was that the biggest problem was congestion outside the base," Winterer said. "The next one was congestion at the gates."
Asked what would encourage them to reduce their personal trips in single-occupancy vehicles, more than half of respondents said they would like to see a reliable, regular bus shuttle they could use to make short trips for lunch or meetings during the day, he said.
"When asked what improvements they'd like to see, most — about 75 percent of their answers — were related to non-motorist improvements," Winterer said, adding that these included sidewalks, bike lanes, better crosswalks and improved lighting. He said this was not so surprising, considering the number of people who do their physical training on base, often in the dark, early hours.
For the most part, Winterer said, the results were not unexpected but did serve to validate planners' belief that congestion needs to be reduced by encouraging carpooling, use of public transportation and telework, as well as securing funding to rebuild the base's front gate to look more like the five-lane back gate.
"Those survey results will be coupled with other data we collected over the last six months to develop a transportation management plan," he said. The plan will consist of two major parts — an analysis of the area's transportation network to prioritize new construction projects, and a transportation demand management plan aimed at reducing congestion by decreasing single-occupancy vehicle trips.
The survey will especially support the latter effort, while capital construction projects will be determined more by vehicle counts at various intersections, conducted last fall, and traffic forecasting and simulations.
The new transportation management plan's release next month will coincide with revisions to the installation-wide Quantico Master Plan, which is also currently being updated. The base is paying Naval Facilities Engineering Command $103,000 to help bring the transportation plan up to date, and a first draft is already under review.
"The plan we've been operating under is 10 or 12 years old, so it's definitely in need of an update," Winterer said.
Posted in: Prince WilliamQuanticoTraffic & Transit