Traffic & Transit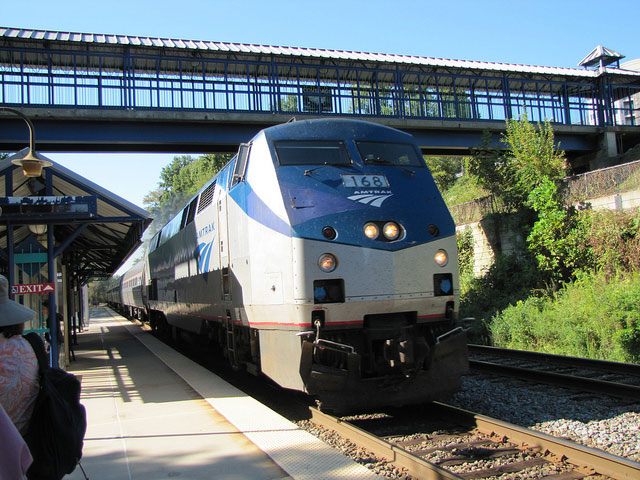 WOODBRIDGE, Va. – Visitors to Featherstone National Wildlife Refuge will soon be able to use an elevator to get there.
A new agreement between Virginia Railway Express and Prince William County will ultimately permit visitors access to the secluded refuge on the Potomac River from a pedestrian platform at the Rippon VRE station. Visitors will be able to use an elevator to access the platform and then go over to the refuge, including weekends when the commuter rail station is not in use, according details of the new deal.
The deal states Prince William County will provide $2 million in insurance coverage that will help cover claims made by those using the station while not in use.
"We are elated and are looking forward to taking the steps necessary, and working with the right people to build the steps and ramps needed to provide access to the property," said Woodbridge District Supervisor Frank Principi.
The refuge will likely remain closed to pedestrians until spring. That's when a new walkway and steps are expected to be built which will provide pedestrians smooth access from the station to the refuge. Principi said a land developer working to build new homes nearby has agreed to cover the cost of a new ramp and stairs.
The $2 million in funds from Prince William County is in addition to funds set aside by the commuter railroad in an insurance trust fund to cover the liability costs of non-commuter related accidents. VRE wanted to additional funds to they wouldn't have to immediately dip into the funds to cover liability cost borne by those visiting the refuge.
The Featherstone refuge opened to the public last year but the only way to access the property has been by non-motorized boat. Pedestrians have been barred from accessing the property because they must park at, and then pass through the commuter rail station, and then cross railroad tracks owned by CSX.
Track owner CSX will also have to approve of the new deal, officials said.
Posted in: News Prince WilliamTraffic & TransitWoodbridge