Traffic & Transit
Top Stories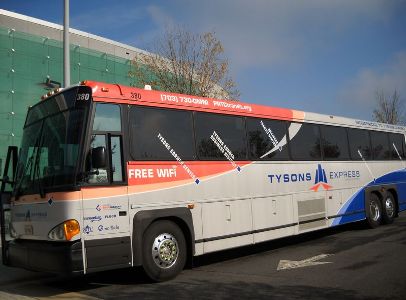 WOODBRIDGE, Va. – It was always a possibility that one day the bus which carries commuters from Woodbridge to Tysons Keep Reading...
We're getting closer to the opening of the 95 Express Lanes. The new lanes will carry drivers from Garrisonville Road Keep Reading...
Updated Thursday, Aug. 21 From the Virginia Department of Transportation: Lane closures at Route 1 and Telegraph Road in Stafford Keep Reading...
NORTH STAFFORD, Va. – Drivers on Shelton Shop Road in North Stafford were turned around by sheriff's authorities on Wednesday.  Keep Reading...
FAIRFAX COUNTY, Va. – If your commute takes you to the Franconia-Springfield Parkway in Fairfax County, get ready for some changes Keep Reading...
The Washington Redskins will take on the New England Patriots on Thursday at FedEx Field in Maryland. The pre-season game Keep Reading...
STAFFORD COUNTY, Va. – Trucks have been banned on a neighborhood street in the Falmouth area of Stafford County. Here's the Keep Reading...