Politics
Legislators' attempt to put tougher restrictions on illegal immigrants in Virginia failed in the state Senate Wednesday – all except for one bill.
The E-Verify bill, which would require any corporation doing business with Virginia subject their employees to an electronic background check verify their employees are eligible to work in the U.S.
It has survived in a Senate some Republicans say too often block measures to curb illegal immigration in the state. Democrats often say immigration reform unfairly targets Hispanics and could lower the rate at which they report crimes to local police. (more…)
Woodbridge, Va. –– A new bill sponsored by a Woodbridge lawmaker would force state agencies to verify that those contracted to work for them may legally do so in the U.S.
Del. Richard L. Anderson (R, Va.-51) has sponsored HB 1859, which would require any agency contracted to do $50,000 or more in work for the state submit their employees to an E-Verify check, which would determine their employment eligibility.
The bill remains in committee but is gaining traction among lawmakers. (more…)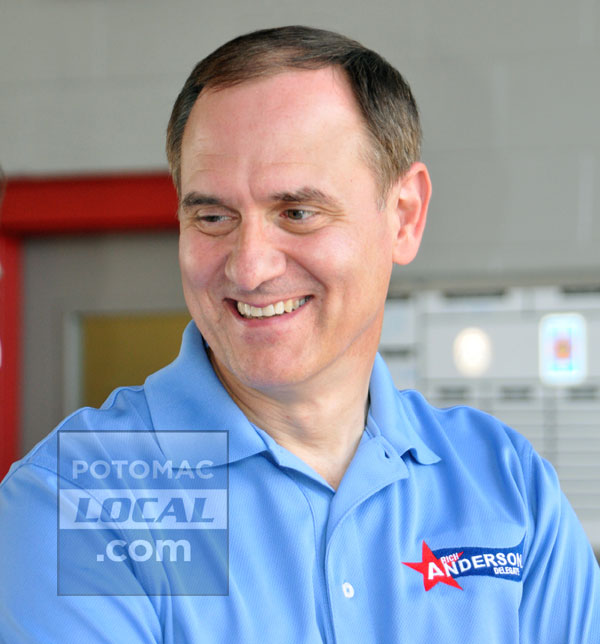 Woodbridge, Va. –– Richard L. Anderson has accepted a high-ranking position in with the Civil Air Patrol.
The republican delegate from Virginia's 51nd District, which includes Woodbridge and Lake Ridge, was appointed chairman of the organization's board of governors this fall.
He will assume his new role in February.
Anderson, a retired Air Force Colonel, brings with him more than 30 years of experience working with defense missile and space command.
He joined the Civil Air Patrol in 1969 and has served the organization as both a cadet and senior member.
"It is truly a privilege to be elected chairman of the Board of Governors," Anderson said in a press release. "I look forward to this new opportunity to continue to serve this outstanding organization, one of the premier community service organizations in America."
Later in his CAP career, Anderson from 1993 until 96 was one of the youngest national commanders ever to serve in the organization. (more…)