Wants You to Know
Top Stories
By KJ MUSHUNG It may be August but the summer concert season has shows well into September within easy driving Keep Reading...
Volunteer Opportunities Across the Area Good morning – Congratulations and thank you to all the volunteers who joined us last Keep Reading...
My beloved dog Sophi couldn't be a better pet, except when I open the kitchen windows.
Explain this to me. As a Prince William County taxpayer, I just don't get it. In 2006, Prince William County Keep Reading...
I grew up living with dogs and cats in my house. In fact, there were so many German Shepherd dogs in many home as a child I sometimes wondered if I was living in their house.
"Man of Steel" has arrived, and trust me on this, he is one of the good guys.
Oh, no, thank you. School pride? On a bag of dirty clothes? Nah.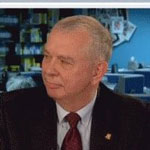 When I heard about Virginia Transportation Secretary Sean T. Connaughton's uttering those words, I couldn't believe it. When I heard it from multiple sources, I was shocked. I lost faith in Transportation Planning in the Commonwealth of Virginia.