News
Top Stories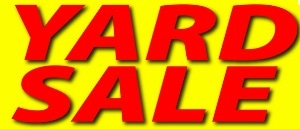 Large corner TV stand, refrigerator, 22″ LED TV, 27″ CRT TV, bookshelf stereo, motorcycle windshield, lots of misc items. 3490 Keep Reading...
Police in Prince William County are searing for a teenager missing from his Dumfries-area home.  Here's more from the Keep Reading...
There will be a Multi-Family Yard Sale on Saturday, Oct. 4 from 7:00 am to 2:00 pm–Saratoga Hunt 14532 General Keep Reading...
DALE CITY, Va. - On September 25, a 911 caller told police that someone in another apartment nearby was firing a Keep Reading...
DALE CITY, Va. - On Sept. 28, an 18-year-old woman told police that after an argument with a relative, she was Keep Reading...
WOODBRIDGE, Va. - On Sept. 27, officers arrested a male suspect who sexually assaulted a 12-year-old girl more than one time Keep Reading...
Sheriff's office: Teacher also sent nude photos A teacher is charged after school administrators told investigators a 16-year-old male Keep Reading...
Updated: Bank robber suspected of changing his shirt between robberies New information  From the Stafford County Sheriff's Office:  Keep Reading...