Letters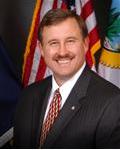 On Thursday, March 24, Virginia Department of Transportation (VDOT) officials will hold a public hearing about the proposed North Woodbridge Interchange at Route 1 and Route 123.  This public hearing will be the first opportunity for the community to review the new proposal and provide feedback to VDOT officials. I encourage all Woodbridge residents to attend the public hearing from 5:00 to 8 pm. at Botts Fire Hall, located at 1306 F Street, Woodbridge.
To date, funding has not been available to proceed with the North Woodbridge Interchange project. However, money will be allocated to fund at least phase I of the interchange in the Governor's transportation package that recently passed the General Assembly.  I am very excited about the beginning of this important project after decades of planning and promises.
Once funding is available, the North Woodbridge Interchange will be the fourth major road project in the Woodbridge Magisterial District since I took office in 2008.  We have repaired Featherstone Road over the CSX railroad tracks, expanded the Neabsco Creek Bridge and expanded Route 1 from Cardinal Drive to Neabsco Road to alleviate flooding issues in this corridor, expanded Route 1 from Neabsco Mills to Featherstone Road, and opened Neabsco Road from Opitz Boulevard to Dale Boulevard.
I look forward to the dialogue that will ensue during and after the VDOT public hearing.  A healthy exchange of ideas will ensure we get the best project design possible.  Once you see the plan for the North Woodbridge Interchange, please let me know your thoughts so I can also speak to VDOT on behalf of the community.
If you have any questions or concerns, feel free to call me at 703-792-4646 or email fprincipi@pwcgov.org
Frank J. Principi
Woodbridge District Supervisor
Anyone may submit an open letter to PotomacLocal.com by emailing it to news@potomaclocal.com and writing Open Letter in the subject line.