Letters
By Frank J. Principi
Woodbridge District Supervisor
In 2007, as I was campaigning to be your locally elected representative on the Board of County Supervisors, I brought a ferry to Woodbridge from Boston to promote the use of a commuter ferry service up the Potomac River. During this time, we conducted several runs and were able to complete the Quantico to Navy Yard run in under 55 minutes one-way, giving us hope that a commuter ferry option was feasible as another viable transit alternative to help alleviate gridlock on our roads. I also brought a ferry here in 2009 and replicated the service time for a series of origin/destination pairs.
Now as the Woodbridge District Supervisor, I am still actively pursuing alternative transit options for our community. As you know, traffic gridlock is among the most pressing challenges to our quality of life in Prince William County. In addition to an aggressive road building initiative, elected officials must work together to build smarter transit alternatives (wiser, not wider) that will alleviate this gridlock and reduce auto emissions. Commuter ferry service is a timely, outside-the-box, solution to several challenges facing Northern Virginia.
In addition to a new form of transit, ferry service also makes sense from a homeland security and tourism perspective as well. In doesn't take a natural disaster or a terrorist incident to paralyze our road system, we experience gridlock in bad weather, peak commute times, and with fatal accidents. A fleet of high-speed ferries capable of evacuating residents or moving military equipment and personnel during a declared emergency would improve our capacity to respond and recover quickly to a wide range of incidents.
Too, the availability of a fleet of ferries on nights and weekends could shuttle residents and tourists to a local baseball game, airport, or to dining and museum locations along our river system. Ferry origin and destination points would be expected to generate economic development opportunities as Metrorail Stations have done in this region in the past.
Given the forecasted population growth, pending impacts of the BRAC decisions, existing gridlock, limited capacity of our road system, and our history with water-based transportation alternatives, a commuter ferry service along our river system holds promise as a transit alternative to our region's multi-modal transportation network. Commuter ferry service would take advantage of an existing, unused transportation asset and provide commuters with a convenient alternative to traveling on the region's congested roadways.
A Commuter Ferry Stakeholder's group has been created and has met several times over the last few months. This is a planning group that is comprised of federal, state and local officials representing Virginia, Maryland and the District of Columbia. The private sector, military and academia are also part of this group. We are on track to conduct a regional market analysis this fall. It will determine whether there is a need for the service and more simply put, if we build it, will you ride it. The group is also tasked with coming up with a funding formula that will ensure the success of the project. For this to work, it needs to be done through a public, private, and military (BRAC) partnership. We will not ask the taxpayers, nor will they accept taking on the brunt of this burden.
In Prince William County's Future Commission 2030 report, citizens envisioned a water-based transportation service to serve the region. "A water ferry provides transportation to Washington, D.C. and Maryland along the Potomac River…These services are used for commuting, as a regular means of transportation, and for residents and tourists to reach historic towns and sites along the shoreline." The thousands of residents who participated in the 2030 visioning process clearly stated the vision for an effective, efficient commuter ferry service. It's now up to area governments, public officials, private employers and individual residents to help make the vision a reality. I am very committed to this cause and will continue to push for a commuter ferry service on the Potomac River.
To may submit an open letter to PotomacLocal.com, please email it to news@potomaclocal.com and write "Open Letter" in the subject line.
You may also mail letters to:
PotomacLocal.com
Unit 115-10
Stafford, Va. 22554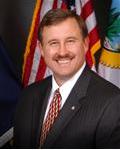 On Thursday, March 24, Virginia Department of Transportation (VDOT) officials will hold a public hearing about the proposed North Woodbridge Interchange at Route 1 and Route 123.  This public hearing will be the first opportunity for the community to review the new proposal and provide feedback to VDOT officials. I encourage all Woodbridge residents to attend the public hearing from 5:00 to 8 pm. at Botts Fire Hall, located at 1306 F Street, Woodbridge.
To date, funding has not been available to proceed with the North Woodbridge Interchange project. However, money will be allocated to fund at least phase I of the interchange in the Governor's transportation package that recently passed the General Assembly.  I am very excited about the beginning of this important project after decades of planning and promises.
Once funding is available, the North Woodbridge Interchange will be the fourth major road project in the Woodbridge Magisterial District since I took office in 2008.  We have repaired Featherstone Road over the CSX railroad tracks, expanded the Neabsco Creek Bridge and expanded Route 1 from Cardinal Drive to Neabsco Road to alleviate flooding issues in this corridor, expanded Route 1 from Neabsco Mills to Featherstone Road, and opened Neabsco Road from Opitz Boulevard to Dale Boulevard.
I look forward to the dialogue that will ensue during and after the VDOT public hearing.  A healthy exchange of ideas will ensure we get the best project design possible.  Once you see the plan for the North Woodbridge Interchange, please let me know your thoughts so I can also speak to VDOT on behalf of the community.
If you have any questions or concerns, feel free to call me at 703-792-4646 or email fprincipi@pwcgov.org
Frank J. Principi
Woodbridge District Supervisor
Anyone may submit an open letter to PotomacLocal.com by emailing it to news@potomaclocal.com and writing Open Letter in the subject line.