Columns & Blogs

My kids have always been entrepreneurs-in-training.
Case in point: one sunny spring day in 2007, my daughters decided to set up a lemonade stand in the front yard. Well, after about an hour, my youngest daughter, Olivia, came running into the house screaming at the top of her lungs in that ridiculously high pitch that only a 6-year-old can make.
"Daddy! Daddy! Daaaaaaddy!" she yelled. "I NEED COFFEE NOW!!!!" For a brief moment I became concerned that my daughter was taking this work-thing a bit too seriously and already had the coffee-break jitters.
Then I noticed the dollar bill in her hand.
"What's that?" I asked.
Nearly breathless, Olivia explained, "This man came by and ordered coffee and paid me a dollar."
"Olivia, you have a lemonade stand," I reasoned (big mistake – never try to reason with a six year old).
Olivia put her hands on her hips and rolled her eyes at her slow-to-catch-on dad, "But DADDY, coffee is what he WANTED!"
We hurriedly made the nice man a cup of coffee, and my daughters sold a few glasses of lemonade that day.
The following Saturday morning my kids decided to ditch the lemonade and set up a coffee and donut stand instead. It worked! They made roughly $150 which they donated to a local homeless shelter.
Olivia learned a valuable business lesson – listen and learn from your customers if you want to grow.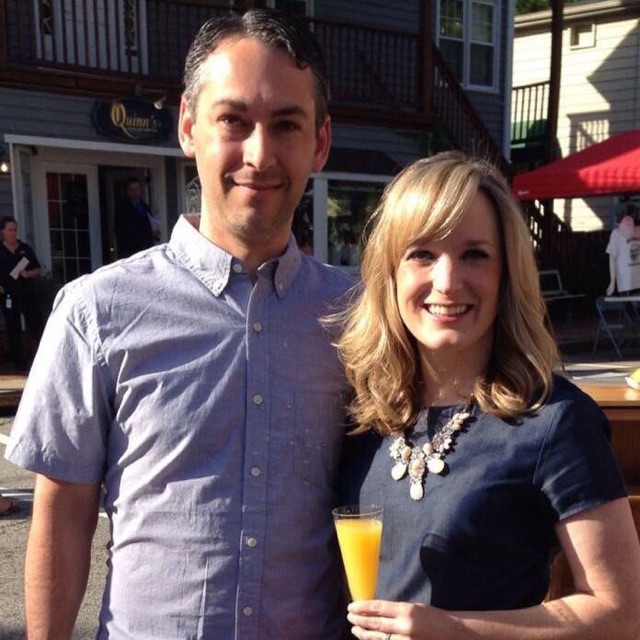 Kim and Emil Wigode, owners of Bottle Stop Wine Bar in Occoquan have taken this same approach to listening and learning to their customers over the past five years. It has been amazing to watch them make incremental improvements to their business fueled by input from their customer base.
Originally called Olde Dominion Wine Shoppe, the Wigodes sold wine made in Virginia from a small storefront. Business was good, but their growing customer base asked them to expand their selection to include non-Virginia wines.
They did, and business continued to grow so much that they needed to move into a larger space… and they haven't stopped listening and learning from their customers since then.
The larger space allowed them to build a small commercial kitchen and offer wines by the glass. The Wine Bar concept led to demand from customers for more on-site seating, and additional food options to pair with their wine had them looking to grow further.
They expanded a second time while reducing their retail area to allow guests to enjoy creative small-plate dishes to pair with their wine (their Devilish Duo deviled eggs are amazing).
The wine by the glass program was such a hit that they expanded to offer craft beer, craft whiskey, and scotch as well.
Their newest addition is in answer to customers who would love a glass of a higher-end wine without having to purchase the whole bottle. Their state-of-the-art Wine Preservation System allows bottled wine to be kept fresh so customers may enjoy an even larger selection of wines by-the-glass.
From great business owners like Kim and Emil to budding entrepreneurs like my daughter Olivia, listening and learning to what customers want is a vital key to success for no matter what your business size.
Know a local business that does a great job listening and learning from their customers? Introduce us and I'd love to feature a story about them!
"Business Beat" is a sponsored column written by One Degree Capital CEO and President Rod Loges. His column examines ideas and best practices that help local businesses succeed.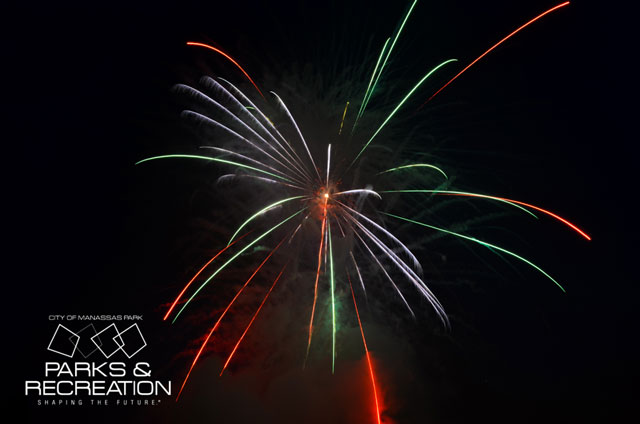 There are few things that go together better than celebrating July 4th and watching the fireworks display at the Signal Hill Park.
The City of Manassas Park truly offers one of the best fireworks displays in the area.
You know what they say, the early bird gets the worm and in this case, the early bird gets the best seat for viewing the amazing fireworks show! So plan to arrive early, and take the shuttle so you don't have to worry about parking.
Handicapped only parking will be available on-site at the Signal Bay Water Park for just $5.00 per spot. The handicapped only parking lot will be open after 5 p.m. There is also limited general parking across the street from the entrance to Signal Hill Park. It only costs $5 per spot, and will be available after 5 p.m.
Once the parking area across the street is full, there will be free shuttle buses from City Hall and from VRE directly to Signal Bay Water Park. Those shuttles will begin at 6 p.m.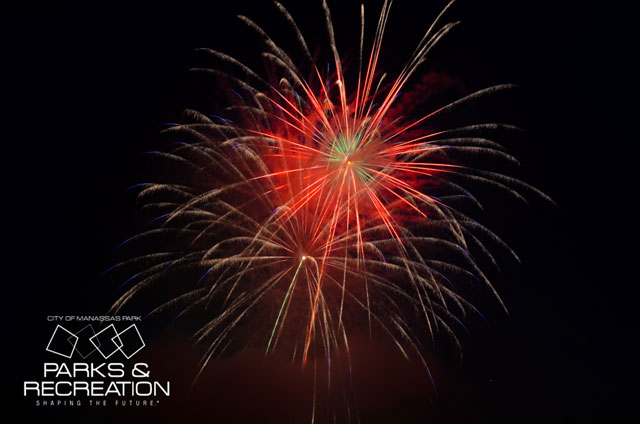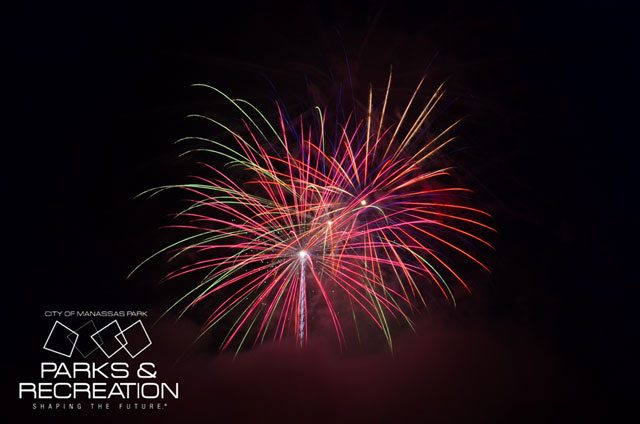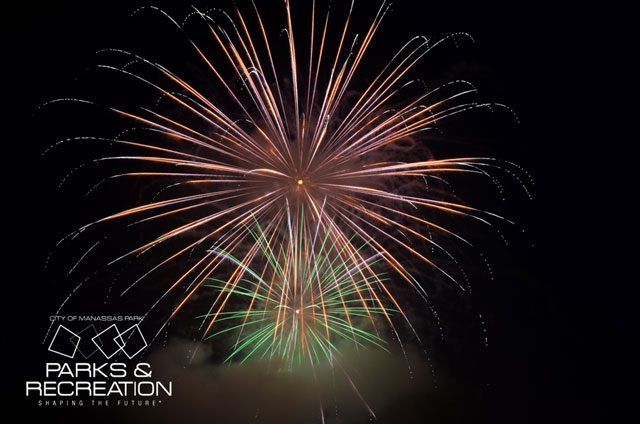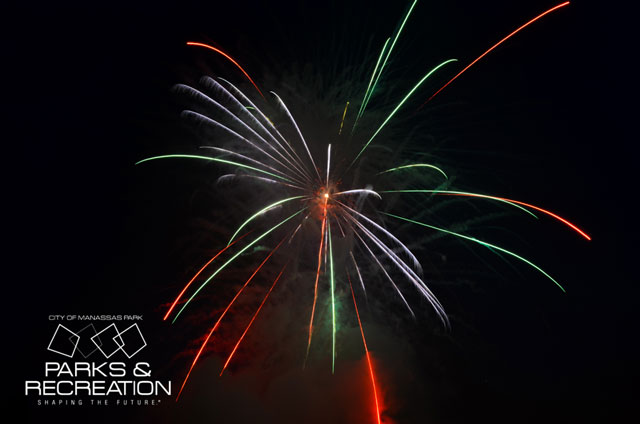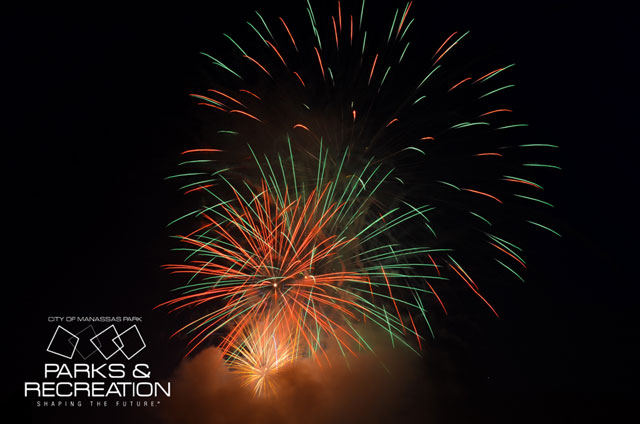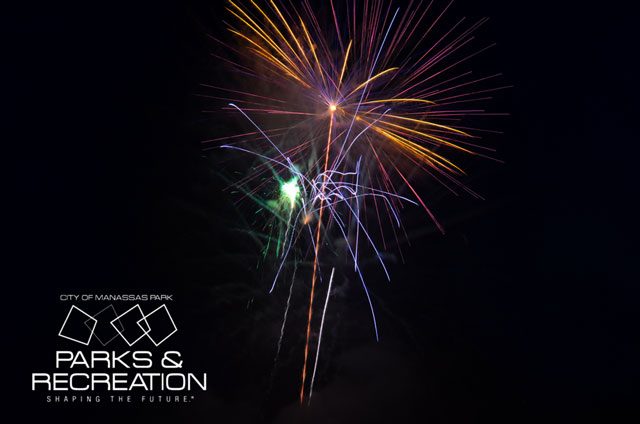 To ensure that this popular event is safe for the whole the family, MPCC staff will be conducting bag checks as you arrive. Alcohol, glass containers, and outside fireworks (including sparklers) are not permitted inside the park – so please leave those items at home!
The fireworks display begins as soon as it gets dark, so that the dark sky can be the backdrop to the stunning, colorful and sometimes loud, fireworks display. Pack a picnic basket, bring a blanket, lawn chairs, and prepare to view the best July 4th fireworks celebration at the Signal Hill Park!
Signal Hill Park is located at 9300 Signal View Drive in Manassas Park, VA. Maintained by the City of Manassas Park Department of Parks and Recreation the park features one softball field, four multi-use fields, Signal Hill Pavilion, a playground, a tennis court, basketball courts, walking paths, and pond area.
Signal Hill Park is also home to Signal Bay Water Park a 27,000 sqft aquatic facility featuring a zero depth entry leisure pool with water cannons, slides, and lazy river. For more information regarding  Signal Hill Park or Signal Bay Water Park please visit ManassasParkCommunityCenter.com or call at 703-335-8872.
This promoted post was written by Maria Bosack for the Manassas Park Community Center. 
Never let a door close behind you. Never be afraid to call on an old co-worker or boss. And never underestimate the power of a relationship.
"If a person is not the right person you're looking for, that person might just be the one to help you make the connection to the right person," said Tabatha Turman, president and CEO of Integrated Finance & Accounting Solutions, LLC (IFAS) in Prince William County.
More than just sound networking advice, that is how Turman grew a one-woman consulting business that began in her home into a firm of more than 80 employees, serving as the Prime Contractor for the Defense Information Systems Agency (DISA) in project management, program development, budget execution and cost analysis.
As a subcontractor, today IFAS provides financial improvement and audit readiness assistance services for the Defense Logistics Agency (DLA), Bureau of Alcohol, Tobacco, Firearms and Explosives (ATF), and IFAS serves as Prime Contractor to the Financial Management Division (FMD) Accounting Branch.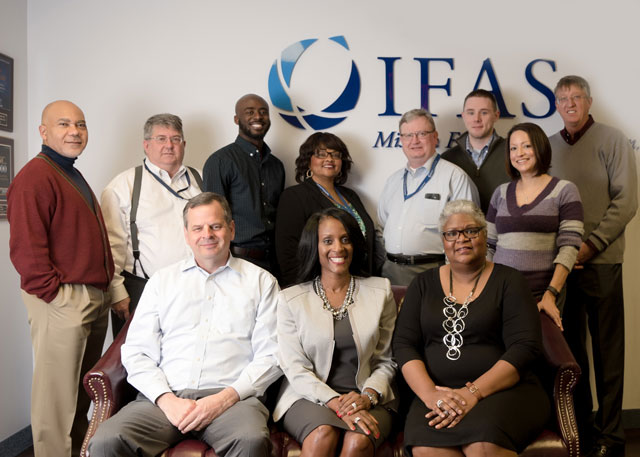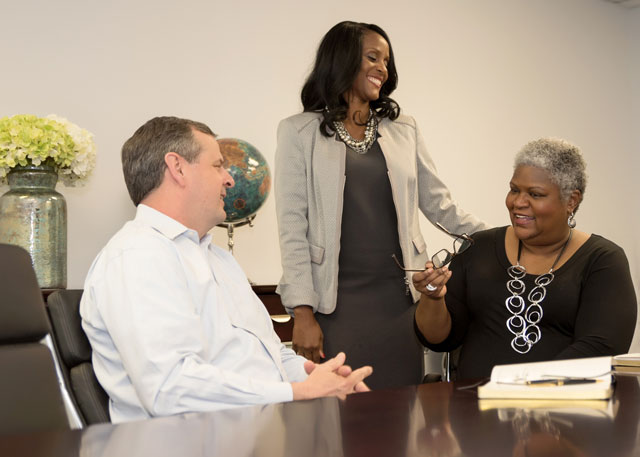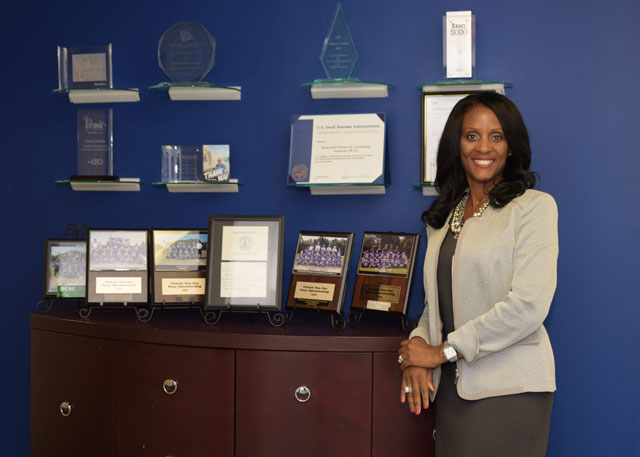 As Turman transitioned out of active duty service in the Army nine years ago, she relied on relationships she had built there. Now, as her company prepares for its 10-year anniversary, the Army remains its oldest client.
"We get to know our clients on a personal and professional level," said Turman. "When we have someone assigned to a customer, we get to know their families, and who they are…it's not only about business."
Turman's first office was a small space at Tacketts Mill in Lake Ridge, something the Federal Government told her she needed if she wanted to obtain the necessary security clearances to win contracting work. Today she's located in Class-A office space along Prince William Parkway in Woodbridge.
The company recently expanded its offices to include more conference room space for client meetings and team-building sessions, and more workspaces for project managers. Turman kept her business in Prince William despite other business owners who told her she wouldn't be able to find a quality workforce there.
"I have very talented people who have been with me for eight of the nine years I've been in business. They drive from Bristow, Gainesville, from other parts of the surrounding area," said Turman. "Their job is part of their quality of life. My employees enjoy the fact that they can go to work for a firm making the same, or more money and not have to sit three or four hours in commuter traffic every day."
Last year, IFAS received an award from the Department of Transportation (DOT) Office of the Chief Information Officer for their support in financial and administrative areas. In 2014, Turman was selected as a Brava! winner for SmartCEO's Brava! Awards program. The Brava! Awards celebrated the distinguished achievements of 32 of Greater Washington's top women business leaders. The class collectively generated more than $254.6 million in annual revenue and employed over 1,111 individuals.
But Turman's business success was not without challenges. Like many small businesses, Turman faced problems accessing the capital necessary to grow. They resolved their financial woes by developing relationships with bankers who understood the industry. "I heard your three biggest friends in business are your banker, accountant and attorney," Turman said. Bankers are willing to work with IFAS because "They've been with me on the ride," Turman said.
Turman in the early days remained focused on her vision to grow her company and then relied on her network of relationships to make it happen. She recounted that someone once told her, "Slow down to go fast…align your team around a common purpose. Create the vision so everyone moves in the right direction no matter what their role is in the organization."
In addition to the power of relationships, Turman attributes some of her success to staying focused and time management skills. She has fine-tuned "trying to master a healthy balance between professional, personal and family life."
IFAS continues to support contracts in areas outside the Washington, D.C. region, to include Colorado, San Diego, and Tampa, Fla. She aims to grow her company by winning work in more areas in the U.S.
For more information on IFAS-LLC, visit www.ifas-llc.com.