Columns & Blogs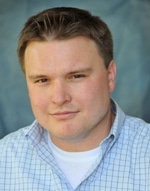 It's not often we get to cover stories about renowned pop stars coming to the Potomac Communities. It's even less often the stars don't appear and we are forced spend our afternoon speaking with record label public relations people, radio station program managers and a school principal asking "What happened? Where is Usher?"
Erroneous reports that Usher would appear Friday at Woodbridge Middle School turned into utter confusion.
A teacher hoping to bring the singer to the school for a celebration apparently spilled the beans that he would appear, but had not spoken with the singer or his representatives.
It turns out Usher and pop star Prince Royce, who was also rumored to make an appearance, was never scheduled to appear.
While it's important that if you're planning an Usher concert you might want to make sure he knows he's supposed to show up, it's also important we remember the reason for the school's celebration.
The students at Woodbridge Middle School did very well on Virginia's Standards of Learning exams this year. Their scores reflected progress over the previous year's scores and earned them the title "school of excellence."
Looking at the photos captured by our chief photographer, the students were smiling and seemed to have enjoyed their special day. There was a moon bounce, professional football players, motivational speakers, local politicians, and a singer (though not as well known Usher) who came to perform in the school's gymnasium.
All of that should not be forgotten just because the pop star (who was never supposed to show) didn't stop by.
It's also a lesson for us a community news organization to be sure that we continue to report the news and how it affects the communities we serve.
We will also reaffirm our commitment to checking and then double-checking our sources, verifying we have the most accurate information before posting the story to our website.
We weren't wrong to report the rumors of Usher coming to Woodbridge, but we could have done a better job understanding why the school was having a celebration and just who was supposedly bringing Usher to the school.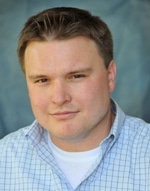 By Uriah Kiser
Managing Editor
Virginia's newly shifted House of Delegates district to the Potomac Communities, and who will eventually become its representative, will be one of the biggest political stories this year.
The House voted last week to shift the 2nd House District to portions of Prince William and Stafford counties from Southwest Virginia  after population declined there.
If the district passes all other hurdles of the redistricting process, including a review from the U.S. Justice Department, it will encompass portions of North Stafford, the Quantico area, Triangle, Southbridge, River Oaks and Woodbridge east of U.S. 1. I'm already calling it the PotomacLocal.com district, as it lies in the heart of our coverage area.
Last week, we heard rumblings that Stafford County Board of Supervisors Republican Chairman Mark Dudenhefer is exploring running to represent the district.
Cleveland Anderson, the man who last year said he'd like the GOP's nod to unseat Democrat Del. Luke Torian in Dumfries' 52nd House District, is now also interested in the PotomacLocal.com district.
"The way the new district lines have been drawn, it seems that Torian has a better chance of keeping the precincts that we won during the last election [in 2009]," said Anderson.
Then there's Republican Jim Riley, the Southbridge Home Owners Association President, an attorney and Virginia Virtucon editor, who says he's been thinking about making a run to get a GOP nod to represent the district. An announcement from his camp could come as early as this week, I'm told.
All of these interested parties will undoubtedly lead to a primary election later this year, prior to the general election on November 8, making the PotomacLocal.com district one to watch.
Are there any Democrats or Independents interested in the would-be seat?