A Fresh Focus
Top Stories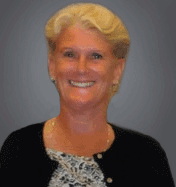 Good morning – Capital Caring is starting a new program and is need of artists, musicians, people with certified pet Keep Reading...
It's a beautiful day, sunny and crisp, and I'm at the 9th Annual Walk for Autism Virginia.
Last Thursday and Saturday were sad days at the Farmer's Market.  It was cold and rainy. Cold and rainy does Keep Reading...
This week we've found five of our vendor's fall favorites.
Top Ten Reasons why the Farmer's Market is Superior to the Grocery Store
I spend a lot of time on this blog talking about my own feelings about the Farmer's Market—what it means to me and why I feel it's an important aspect of the community.
One of the main reasons that folks attend the Farmer's Market is to purchase their meats, treats, and produce from the faces they've come to know and love week after week. I thought I'd take the opportunity to share with you some of my favorite faces at the market.
What I love about July is that so many delicious fruit and veggies are in season.