Columns & Blogs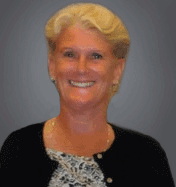 ·         Good morning  – Thanksgiving is right around the corner and SERVE is looking for a volunteer group to prepare breakfast or dinner on Friday November 28th.  This is perfect way to further celebrate your black Friday activities.  You will need to supply the meal to the residents of the 92 bed family care shelter.  Please email Jan at:jhawkins@nvfs.org to learn more
·         Area Agency on Aging needs a volunteer to converse with a lovely lady from Afghanistan who speaks Dari.  She's lonely and can't participate in the activities.  Please call Daphne at (5714) 792-7155 to learn more.
·         The Prince William Conservation Alliance invites you to their next speaker series on Thursday November 6th at 7:30pm at the Bull Run UU Church on Main Street Manassas.  The topic is managing forests, fields and streams with Jim McGlone with the VA Dept. of Forestry.
·          SERVE also has an urgent need for new bed pillows for the residents of the family shelter.  Please drop them off at the admin building at 100056 Dean Drive in Manassas anytime during traditional business hours.
·         The Greater Prince William Food Council would love to know how all of our many small food pantries in churches and basements and such are doing.  Kindness abounds in our community – please take a moment to fill out a quick survey if you are helping families with food needs.  Please visit this beautiful website to complete the survey:  www.gpwfoodcouncil.org
·         Ho, Ho, Ho – Christmas is right around the corner and we are in full swing with our Un Trim A Tree Holiday Gift Program for needy kids.  If you would like to sponsor a child at Christmas I can provide you their name, age and two toy wishes so you can be a special Santa to a kid.  Please visit my website at: volunteerprincewilliam.org and fill out a donor form for me.  You will have a blast.  I'm already stockpiling Frozen characters because I've been told that's the hot item.
·         Area Agency on Aging is looking for a volunteer to teach a beginner's Spanish class one day a week on either on a Tuesday, Wednesday or Thursday for an hour or so in the middle of the day at the Manassas Senior Center.  They would also love a volunteer to teach a basic computer class.  Please call Melodee at (703) 792-4583 to learn more.
·         Brain Injury Services needs a volunteer who can visit a client from Kenya. What a nice way to share your interest in East African culture with another.  Please call Michelle at (703) 451-8881 ext. 232 to learn more.
·         Hogar Immigrant Services is looking for volunteers to help assist eligible legal residents complete their citizenship applications on Saturday mornings each month at their Manassas office.  Please call Sabra at (571) 208-1572 ext. 102 to learn more
·         Beacon Adult Literacy needs volunteer tutors to teach conversation or computer literacy to ESL students in the Manassas area on Monday mornings.  Please call Caroline at (703) 368-7491 to learn more.
·         Literacy Volunteers is gearing up for their next volunteer training On November 22nd.  Come learn all the skills you need to help another adult reach their life goals.  You do not need any prior experience.  This is one person helping another.  Please call (703) 670-5702 or visit www.lvapw.org to learn more.
·         Mark your calendars for Saturday November 22nd for the BARN's 16th Annual Festival of Trees Ball. This year's event is at the Hilton Washington Dulles and includes dinner, dancing, auctions.  Please visit their website: barninc.org for more info.
·         If you are looking for other opportunities, please don't forget to call my wonderful team at Volunteer Prince William.  Coleen can help you with the Retired and Senior Volunteer (RSVP) opportunities at (703) 369-5292 ext. 207, Shelley can help with any individual or group project and send you weekly updates if you'd like.  Shelley is at (703) 369-5292 ext. 201, and Bonnie can help you with opportunities available in Disaster Preparedness at (703) 369-5292 ext. 202.  Please visit our newly re-vamped website at www.volunteerprincewilliam.org.  Thanks so much for all you do in our community. 
Posted in: Call to ActionColumns & Blogs