About Us
Welcome to your source for news and events happening right here in Virginia's Potomac Communities.
Launched in 2010, PotomacLocal.com is the leading independently owned and operated source of local news in Prince William and Stafford counties, and the cities of Manassas and Manassas Park.
PotomacLocal.com is constantly updated with the latest local news information. Delivered on the web, on Twitter, Facebook, and on your mobile device, we are committed to being your trusted source for breaking news and the place to learn about events happening in your community.
Please read, share, comment, send us a news tip, and tell a friend about PotomacLocal.com.
FAQ
Read the most frequently asked questions about Potomac Local and see our answers.
Contact Us
Submit Press Release/Promoted Post for Automatic Publication
Send News Tips
Submit Your Event
Advertise Job Listings
NEW! Contact us by phone for Advertising Inquiries 571-989-1695
Contact us by mail
Potomac Local News
2769 Jefferson Davis Hwy
Suite 111-16
Stafford, VA 22554
Who We Are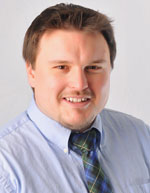 Uriah Kiser
Publisher
Hello, I'm Uriah Kiser, an entrepreneurial journalist whose worked in television and newspapers and later found a love for reporting on the web. I launched my own company, Potomac Local Media it's its founding website PotomacLocal.com in 2010, to cover my hometown.
We've since expanded and now reach nearly 100,000 readers each month through our digital platforms, and we focus on local, community, can't get it anywhere else news, information, and events. Ripe for local advertisers, we provide small businesses in our community a cost-effective, targeted advertising and marketing option for reaching a locally engaged audience.
Here's some other stuff about me you might find interesting:
15 years of local journalism experience.
Virginia Press Association's 2012 1st place Government Reporting Award.
Our website, PotomacLocal.com, was named Virginia's #1 online-only news website, as judged by its peers at the Virginia Press Association.
Freelance writer NBC 4 Washington, NBCWashington.com.
Covered breaking news, transit issues, police, fire and rescue at News & Messenger newspaper and its companion website Insidenova.com in Prince William County, Va. Covered the execution of "D.C. Sniper" John Allen Mohammed.
Wrote, reported, and produced for Mills TV, recipient of a Telly Award for outstanding feature reporting.
Reported for News Channel 8 in Washington for 68/98 Student Stories series, and working at WVVA-TV in Bluefield, W.Va. as a studio technician.
---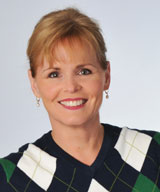 Mary Davidson
Senior Photographer
Mary has worked with several publications including News & Messenger, Stafford County Sun and Insidenova.com.
She has been with Potomac Local from the start and loves covering the Potomac communities.
When it comes to shooting news, sports, features or anything else, she always looks to capture emotion in every photo she takes.
A longtime area resident, she currently lives with her husband in Stafford County.
---
Freelance Writers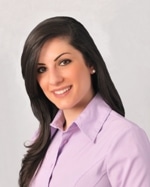 Laura Cirillo
Contributing Columnist
Laura Cirillo is one of the few "Potomac Locals," born and raised and still residing in the Northern Virginia area. Before obtaining her Bachelor's Degree in Spanish at George Mason University, Laura delivered newspapers as a child with her younger brother, and later worked in the Circulation Department at the Manassas News & Messenger.
Laura writes the "Slug Tales" column on PotomacLocal.com, Laura admits the newspaper ink still runs in her blood.
Whether slugging in cars or riding the bus, Laura knows commuting is always more fun on Northern Virginia's High Occupancy Vehicle lanes, avoiding rush hour madness and catching a power nap along the way. She enjoys sharing her daily adventures in the slug lines, and keeping her fellow commuters updated on all things traffic-related.
Laura lives in Prince William County with her fiancé and their dogs, Luigi and Mason, and commutes to work daily in Washington, D.C.
---