Subscribe Now for Free!
Get
updates straight to your inbox.
More News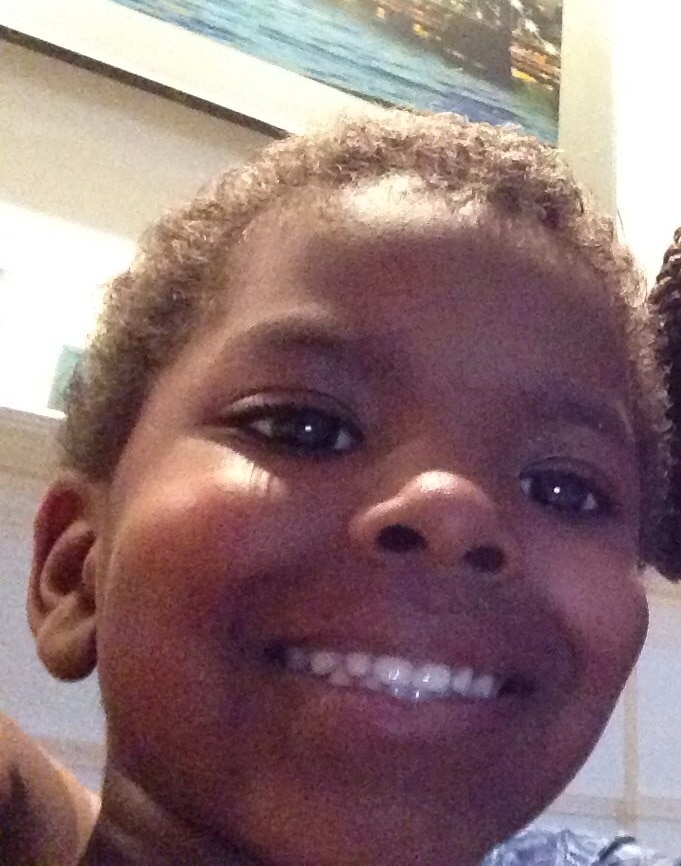 From Prince William police:
**MISSING CHILD: The Prince William County Police Department is asking for the public's help in locating a missing child, Kamari Wells. On April 25 at approximately 6:00PM, officers responded to the 15000 block of William Bayliss Ct in Woodbridge (22191) to investigate a missing child.
The investigation revealed that Kamari was last seen getting off of a school bus in the area of William Bayliss Ct at approximately 4:15PM that afternoon but did not return home. Anyone with information of his whereabouts is asked to call police at 703-792-6500.
Kamari Wells is described as a 7-year-old black male, 3'5'', and approximately 60lbs. He has short, curly black hair and brown eyes. Kamari was last seen wearing black pants with rips around the knee area, a black & white striped shirt, a black & white hoodie with gray sleeves, and black tennis shoes with the white "Nike" logo. Kamari is also carrying a black "Ninja Turtle" backpack.
Updated 10 p.m.
UPDATE: Kamari Wells, who was reported missing earlier this evening, has been located with a family member and is safe. Thank you for your assistance.
Keeping Reading...
From Prince William police:
Malicious Wounding – On April 22 at 12:22AM, officers began an investigation into an assault which reportedly occurred in the 8100 block of Seymour Rd in Manassas (20109) on April 19 at approximately 12:00PM. The investigation revealed that the victim, a 24-year-old woman of Manassas, was involved in a dispute with an acquaintance over social media.
The parties eventually met in person in the above area. During the encounter, the argument escalated physically and the victim, who has limited mobility, was struck repeatedly by the accused. Other individuals were present during the incident and did not intervene in the altercation. The incident was recorded and posted online.
Officers were able to review the video and confirm the assault. As a result of the assault, the victim sustained injuries to her face. Following the investigation, officers obtained warrants for the arrest of the accused, identified as Tenisha Star RANDALL. Attempts to locate the accused have been unsuccessful.
Wanted: [Photo from February 2016]
Tenisha Star RANDALL, 19, of no fixed address
Described as a black female, 5'3", 110lbs with black hair and brown eyes
Wanted for malicious wounding and malicious wounding by mob
Keeping Reading...
Sponsored Posts
The project to restore the Brentsville Jail has reached the final stage, with completion expected any day now. It comes just a few short years before the community will celebrate 200 years of history.
From county seat to small rural town, Brentsville has seen a lot of change during that time. The one surviving building that best represents the changing role of this town is the two-story brick building commonly called the Brentsville Jail.
Brentsville served as the Seat of Prince William County from 1822 to 1893 and the Brentsville Jail housed those accused of everything from selling liquor without a license to horse stealing, to murder.
When the County Seat moved to Manassas, the use of the jail changed as well. The Courthouse was sold and converted into a private school for teachers, in-turn the jail was refitted to act as a student dormitory.
Later when the school moved on, the jail-turned-dormitory became a private residence until it was eventually purchased, given to the county to be used as office space. Today the Jail is in the final stages of the stabilization and restoration project that began in 2010, which will see the building used in yet another purpose; a public museum.
The future museum will explore the people whose stories are connected to the building. The main orientation room will not only explore the history of the jail but also tie it to the history of the town of Brentsville and larger story of Prince William County.
The adjacent room will be a historically furnished Jailor's Office that will examine the lives of the various jailers and their families who at one time lived in the building as caretakers. Across the hall will be another historically furnished room, a criminal cell, in which an inmate was famously assassinated.
The final room downstairs will include STEM-based architectural activities that will highlight the building construction.
The exhibit will continue upstairs featuring a historically furnished debtor's cell and early 20th dormitory room. An audio room will examine the stories of some of the individuals incarcerated in the jail, such as abolitionists, individuals suffering from mental illness, female criminals, and others.
The final room will explore the African-American experience in both Brentsville and Prince William County through most of the 19th century. Two interactive kiosks will also allow visitors to examine some primary documents that are not normally available to the general public.
Brentsville Courthouse Historic Centre is hosting a special Jail Grand Opening on Saturday, May 13, 2017.
Although the museum exhibits will not be installed by opening day, visitors will be allowed to explore the building and receive special tours. Also, special lectures will be offered throughout the day, covering many exciting topics. At 11 a.m., local historian Arwen Bicknell will talk about her new book: Justice and Vengeance Scandal, Honor and Murder in 1872 Virginia, which highlights a murder that took place in the Brentsville Jail.
At 1 p.m., Dr. Sherri Huerta will explore the African-American history of the building with "'Remanded to Jail': How Enslaved Persons Experienced Life and Death in the Brentsville Jail."
Finally, at 3 p.m. local historian Morgan Breeden will talk about his experience living in the jail when it was his family's private residence.
The dedication begins at 10 a.m. and programs run through 4 p.m.
Keeping Reading...
PRINCE WILLIAM COUNTY, Va. — Finding childcare is this area is not only expensive, but it can also be nearly impossible.
That's the message Air Force Lt. Col. Rojan Robotham brought to U.S. Education Secretary Betsy DeVos on Tuesday when she toured Ashland Elementary School near Woodbridge. The airman urged DeVos to continue funding childcare programs through the Department of Education.
When they're not in school, Robotham, who lives in Prince William County and not on a military base, places her in children private day care. The cost for private daycare vs. the cost she would pay to use a child development center on a base is about double.
"I live in Woodbridge, and I can't drive my kids to the closest CDC at Quantico and make it to work on time," she said.
And in some cases, the need for private daycare is so great there's often not enough to go around in the region.
Robotham was one of a handful of military members and their families who spoke with DeVos during roundtable session on Tuesday. With a concentration of military families who live nearby, the school was recognized for its ability to cater to the needs of military children and spouses who are used to moving around.
"I worry about the experiences my son is going to have, and if he is going to have the correct requirements to graduate high school after we move to California," said Air Force Col. Ceir Coral.
Coral's son now attends Forest Park High School, and his daughter goes to Ashland. He stated that they chose to move into the Ashland neighborhood because both schools had a reputation for being military-friendly.
The school is also known for recognizing military holidays and special events.
"We don't [celebrate] Veteran's Day. We do Veteran's month," quipped Jacks.
Andy Jacks, principal at Ashland, said he wore a red, white, and blue striped suit and posted a photo of himself wearing on Twitter to show families how military-friendly his school is. He led DeVos around the school on a guided tour that included stops in classrooms, a computer lad, and a reading room where DeVos sat on the floor and read to children.
DeVos, appointed Education Secretary by President Trump, was greeted by a group of protesters who stood in the rain holding signs that stated "Welcome Secretary DeVos" and "Fund Public Education."
The secretary is a supporter of school vouchers and charter schools. She spent about an and a half today during her visit Prince William County. She did more listening to students, teachers, and parents than talking.
"It was a wonderful welcome here, and just to see the faces of the children I met here, that's the best," she told reporters.
Keeping Reading...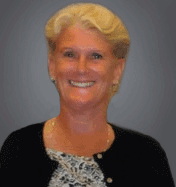 Good morning Prince William – Happy National Volunteer Week! Thanks for all you do- we live in a wonderful community because of you!
· Leesylvania State Park needs volunteers to spruce up the fishing pier by replacing boards and power washing the pier. This pier affords fisherman year round access as well those early birds up to watch the sunrise. Please email Ben at: degrob@hotmail.com to learn more.
· Project Mend a House is registering participants in their Live Well Workshops. The is a free 6 week class to help you with several painful conditions such as arthritis, high blood pressure, asthma, chronic pain and heart disease. The next session begins May 9th at the Woodbridge Senior Center. Please call Jodie at (571) 494-5577 to learn more.
· Friends of the Kennedy Center need volunteers for their JFKC Open House on Saturday May 27th. This event will celebrate what would have been President Kennedy's 100th Birthday. Please register on their website by May 12th- Kennedy-center.org. Jobs include check-in, artist liaison, information tables and more!
· Saved Hands Foundation needs volunteers to teach life skills to adults in Woodbridge two days a week from 4-5pm. Please email Pamela at:info@savedhandsfoundation.org to learn more about the great services given to the homeless clients in the community. (more…)
Keeping Reading...
From Prince William police:
On April 25 at 3:27AM, investigators from the Crash Investigation Unit responded to the intersection of Prince William Pkwy and Balls Ford Rd in Manassas (20109) to investigate a two vehicle crash between a tractor double trailer and a sedan. The investigation into the cause of the crash is currently underway.
The driver of the sedan, identified as an adult male, was pronounced dead at the scene. The driver of the tractor double trailer, also an adult male, was not injured. Further information on the crash will be released when available. The identity of the deceased driver will also be released once a next of kin is notified. Currently, northbound Prince William Pkwy is closed at Balls Ford Rd and is expected to remain closed throughout the morning commute. The investigation continues.
The identity of the deceased driver will also be released once a next of kin is notified. The investigation continues.
Keeping Reading...
From Prince William police:
Death Investigation – On April 24 at 11:34PM, officers responded to an apartment located in the 3500 block of Sherbrooke Cir in Woodbridge (22192) to assist the Department of Fire and Rescue with an apartment fire.

Upon searching the apartment, fire crews located 1 unconscious adult male who was later pronounced dead at the scene. Currently, this incident is being jointly investigated by the Prince William County Police Homicide Unit and the Department of Fire and Rescue's Fire Marshals' Office.

The victim will be transported to the Medical Examiner's Office for further examination and identification. The identity of the deceased will be released once confirmed and next of kin notified. More information will be released when available. The investigation continues.
Keeping Reading...
DUMFRIES, Va. — The Weems-Botts Museum in Dumfries is closed until May.
The museum in Dumfries was once the home of Parson Weems, the biographer of George Washington who wrote the story about Washington's inability to tell a lie and his cutting down a cherry tree with a hatchet and is undergoing renovation.
From Jim Stacy, a Historic Dumfries, Virginia Inc. board member:
"The museum normally closes in the winter months, December-March, but we delayed reopening until we can complete some much needed renovations in the Annex. Merchant Park, which HDVI manages, is available for booking events."
"Our strategic goals are to make the Park a place where families feel welcome, and Dumfries and Prince William County residents can book events at a relatively low cost."
"We want to reacquaint people with the roles Dettingen Parish, the Town of Dumfries, and the greater Dumfries community played in Colonial Virginia and in founding the United States."
Stacy responded via email did not say how much the renovations cost, or exactly what is being renovated. A voice mail message on the left museum's phone states it will reopen next month.
According to Prince William County spokesman Jason Grant, the museum receives county funds to operate:
"Historic Dumfries Virginia, Inc. is the community partner that operates the Weems-Botts Museum. They receive $36,050 in [hotel tax] funds for operating of the museum. We require that they report their annual attendance and volunteer hours along with their financial documents."
The Weems-Botts House was restored and opened to the public as a museum in 1975. After it was home to Parson Weems, the house was home to Benjamin Botts, a lawyer who successfully defended Vice-President Arron Burr, who is known for killing Alexander Hamilton in a duel in 1804.
Keeping Reading...
Every Obituary in Prince William County by:

Timothy Warren Fleming, age 55, of Manassas, VA passed away Sunday, April 23, 2017 at Inova Fairfax Hospital.
He was born on January 14, 1962 in Arlington, VA the son of the late Benjamin Carliss Fleming, Jr and Shirley Louise (Alther) Fleming-Lyons. He was the shop manager for Vienna Lawnmower Sales & Services. He was a member of the National Rifle Association and the American Motorcycle Association.
Survivors include his wife, Carol Ann Fleming; two sons, Joshua Allen Fleming and Eric Andrew Fleming both of Manassas, VA; his mother and step-father, Shirley L. Fleming-Lyons and Larry Lyons of Reedville, VA; one sister, Deborah E. Graves and husband Timothy of Warrenton, VA; one brother Michael A. Fleming and wife Elizabeth of Myrtle Beach, SC.
The family will receive friends 3:00-4:00 PM Wednesday, April 26, 2016 at Pierce Funeral Home, 9609 Center Street, Manassas, VA where funeral services will be held at 4:00 PM with Rev. David Smith officiating.
In lieu of flowers, the family asks that donations be made to Brothers in Christ Motorcycle Ministry, 7223 Nathan Ct., Manassas, VA 20109 or to St. Jude Children's Research Center.
Keeping Reading...
Every Obituary in Prince William County by:

Robert Edward Fair, Sr., age 77, of Nokesville, VA passed away Monday, April 24, 2017 at the Novant Health Prince William Medical Center.
He was born on November 24, 1939 in Manassas, VA the son of the late Noah E. and Evelyn (Payne) Fair. He was a heavy equipment operator for Hazel Construction Company. He enjoyed farming, raising goats, hunting and fishing. He was preceded in death by his wife, Dolores Ann Fair and brother, Norman Fair.
Survivors include his children, Sharon Elgin and husband Wally, Robert (Bobby) Fair, Jr and wife Lynette, William (Billy) Caudle and wife Heidi, John Fair and wife Denise and Yvonne Kemp and husband Joe; two brothers, Paul Fair and wife Terry, Donald Fair and wife Angie; 22 grandchildren and 28 great grandchildren.
The family will receive friends from 6:00-8:00PM Friday, April 28, 2017 at Pierce Funeral Home, 9609 Center Street, Manassas, VA where funeral service will be held at 10:00AM Saturday, April 29, 2017 with Denny Posey officiating. Interment will follow at Woodbine Cemetery.
In lieu of flowers, the family asks that donations be made to the American Cancer Society.
Keeping Reading...