Subscribe Now for Free!
Get
updates straight to your inbox.
The Latest
Lucky Whitehead of the Dallas Cowboys was recently charged with petit larceny and wanted for failure to appear in court, or so Prince William County Police thought. According to police, an individual arrested for those crimes, not possessing identification verbally identified himself as Rodney Darnell Whitehead, Jr. to include the date of birth and social security number.
From Prince William County police:
Upon reviewing the June 22, 2017 arrest of an individual named "Rodney Darnell Whitehead, Jr.", the police department is confident that the man charged with petit larceny, and who is subsequently being sought on an active warrant for failure to appear in court, is not Lucky Whitehead of the Dallas Cowboys.

The man charged on the morning of June 22 was not in possession of identification at the time of the encounter; however, did verbally provide identifying information to officers, which included a name, date of birth, and social security number matching that of Rodney Darnell Whitehead, Jr. Officers then checked this information through the Virginia Department of Motor Vehicles (DMV) database. The DMV photo on file was then used to compare to the man who was in custody. (more…)
Keeping Reading...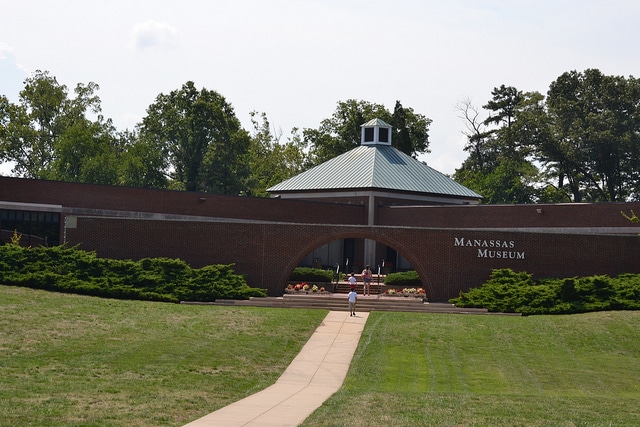 MANASSAS — A feasibility study is complete, and now city officials will take the discussion about a new downtown library to the public.
An informal meeting will be held at 7 p.m. on the Manassas Museum lawn to discuss the construction of a new combination library and museum building that would be located on the grounds of the Manassas Museum. The two-story, 30,000 square foot complex could incorporate the existing city museum, be built in front of the existing museum, or closer to the corner of Main and Prince William streets.
From the city's website:
An ongoing study is exploring the potential to renovate and/or relocate the Manassas Museum on its current site, and considering the feasibility of combining that effort with the replacement of the Prince William Public Library System Central Community Library. Key to the study is the Museum lawn.

Join city planners on the lawn on Tuesday, July 25th at 7 p.m. to explore options for expanding or relocating the building, and the impact that a new building may have on the lawn. Bring a picnic if you like. We will provide dessert and soft drinks. If it is too hot or it is raining, we will move inside.
The combination library and museum could cost as much as $20 million. It would replace Central Library on Mathis Avenue, which opened in 1971, is part of the Prince William County Public Library System, and is considered the library for both the cities of Manassas and Manassas Park. (more…)
Keeping Reading...