MANASSAS, Va. — Treasury agents within the Manassas City Government have been unable to recoup a $10,000 grant made to...
Keep Reading
More News »
Subscribe Now for Free!
Get
updates straight to your inbox.
Promoted Posts
182 Washington Street, Occoquan, Va. 22125 Neighborhood: Historic Occoquan Listing Price: $495,000 Open Sunday, December 11th from 2 -4 p.m....
Keep Reading
Beginning in the spring 2017 semester, Northern Virginia Community College students can finish a semester's worth of classes in only...
Keep Reading
The Christmas spirit is alive and well in Manassas, as the town gears up for its annual festivities to be...
Keep Reading
This is the fourth of six stories in our series that will examine the unique assignments within the Prince William County...
Keep Reading
The first Saturday of December will be something special, as it has been for the past 70 years: Crowds will...
Keep Reading
The bright red, orange, and yellow leaves are falling off the trees, and the days are growing shorter and shorter....
Keep Reading
More Promoted Posts »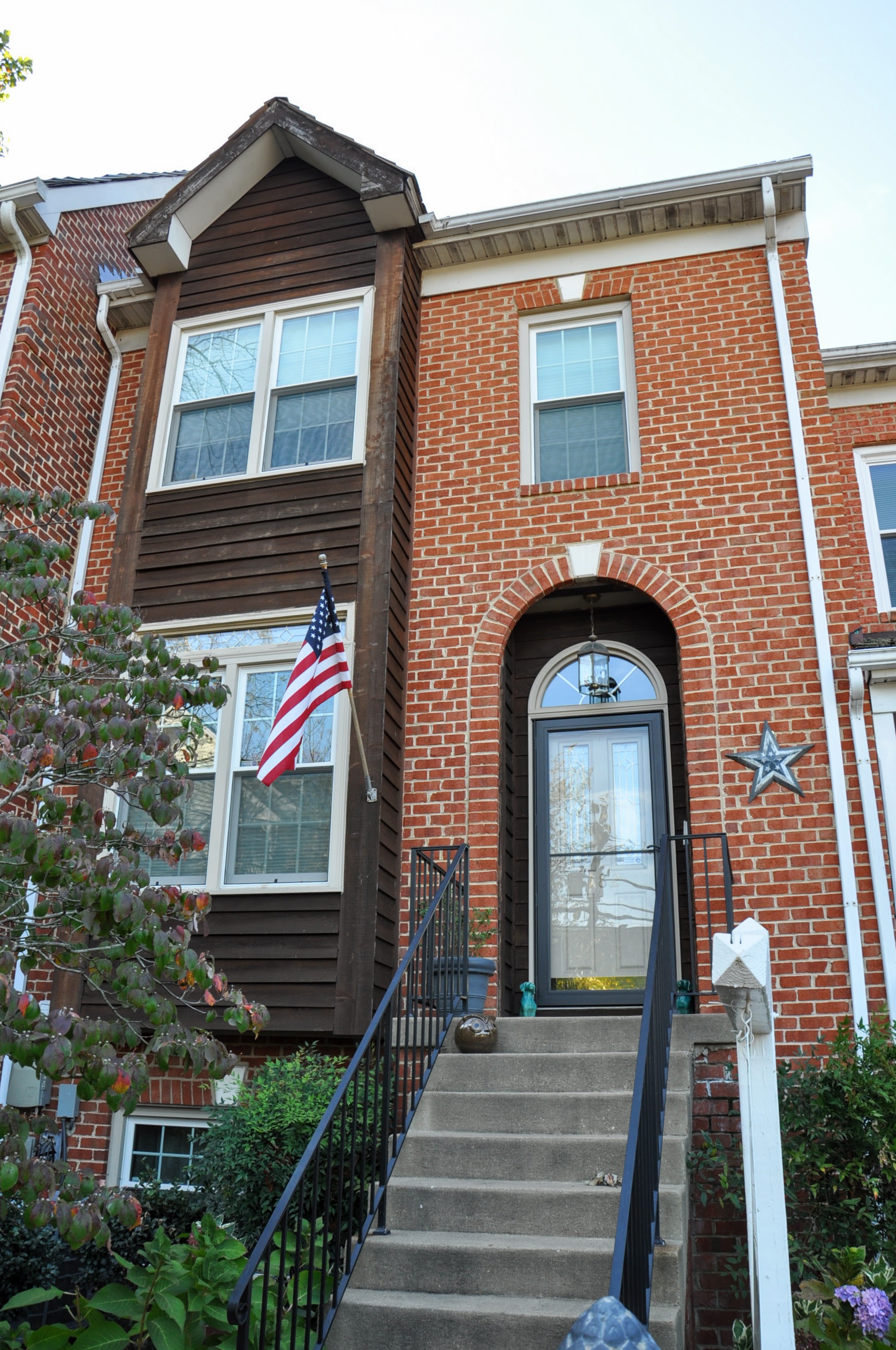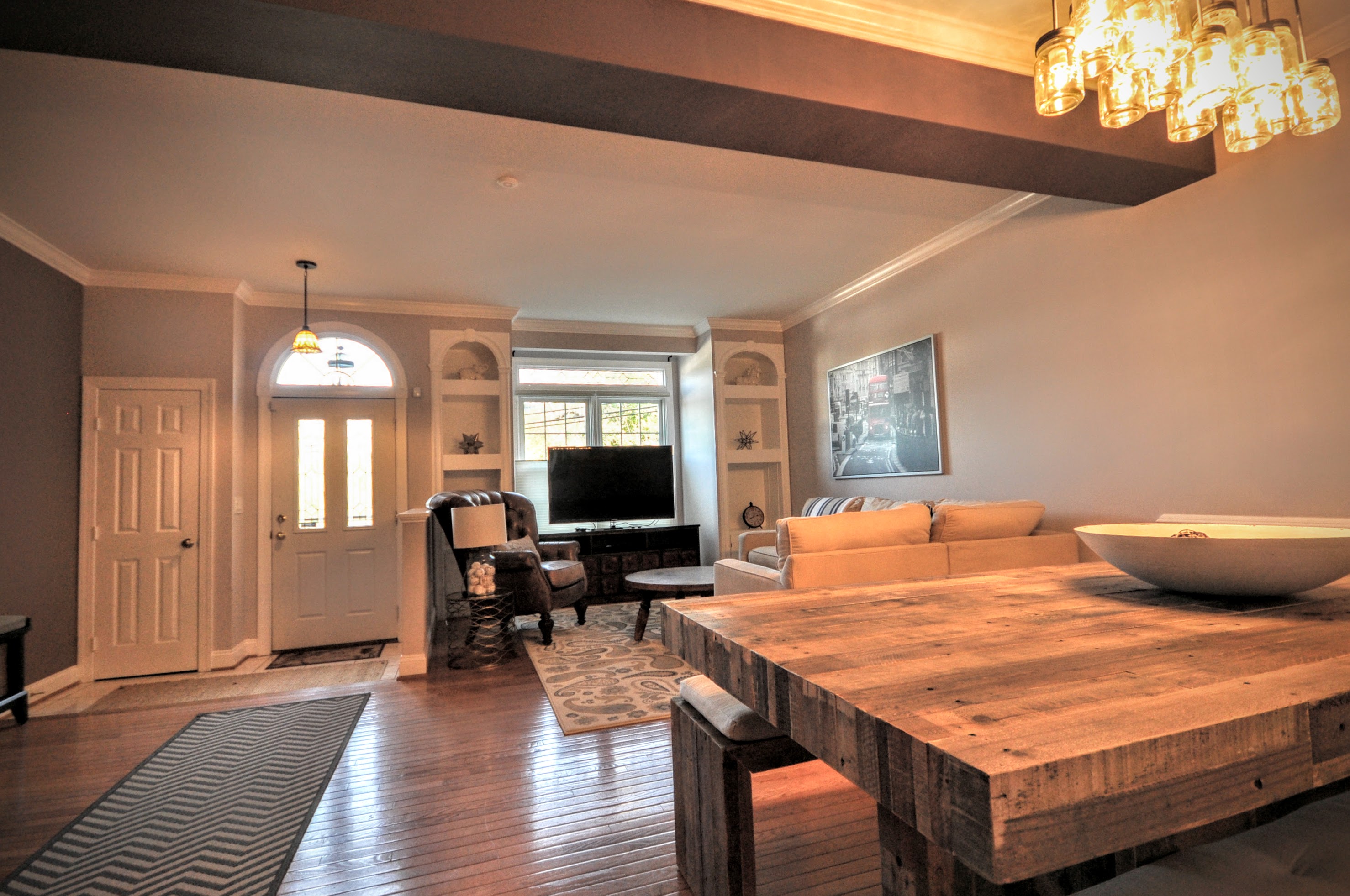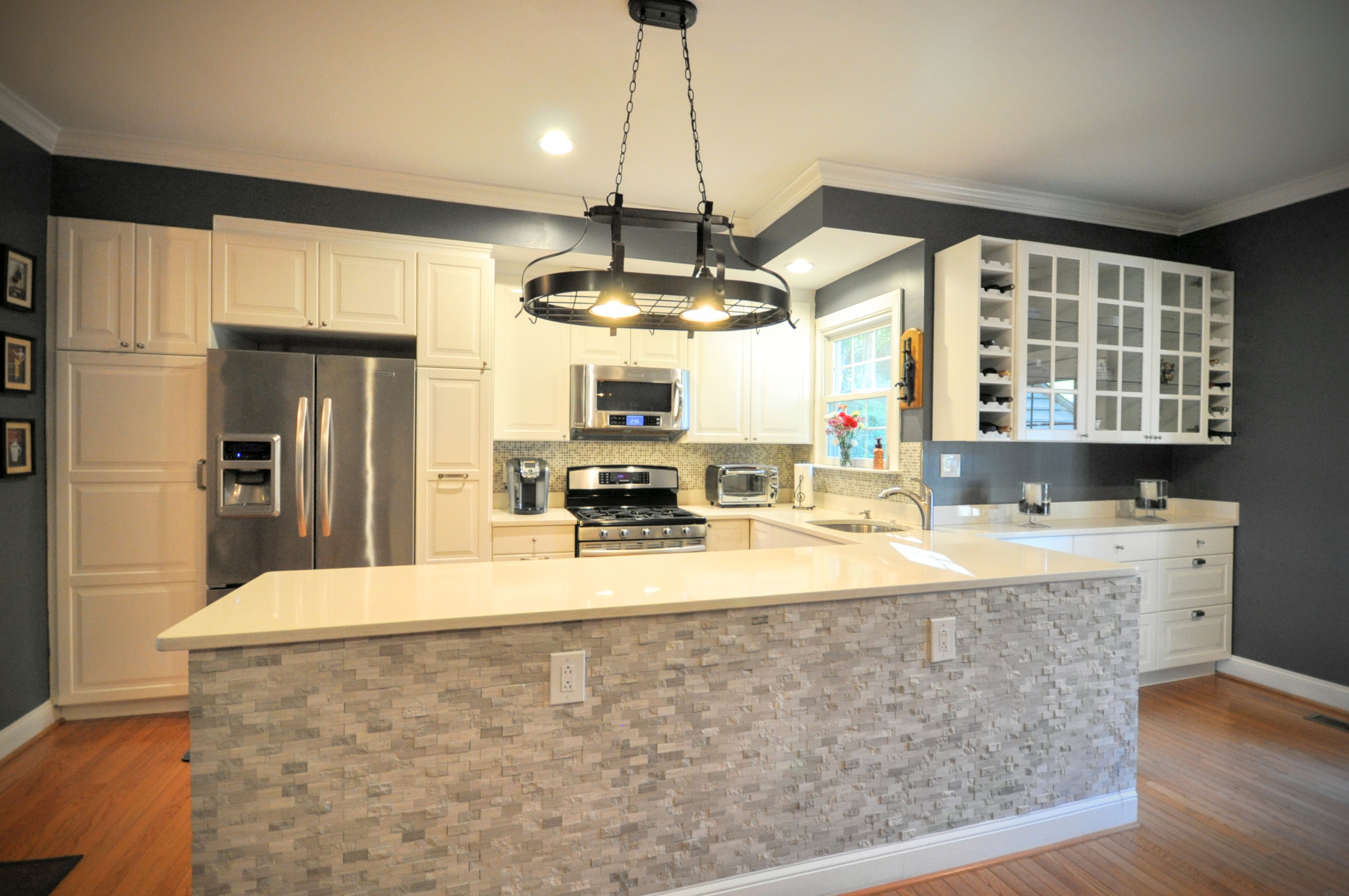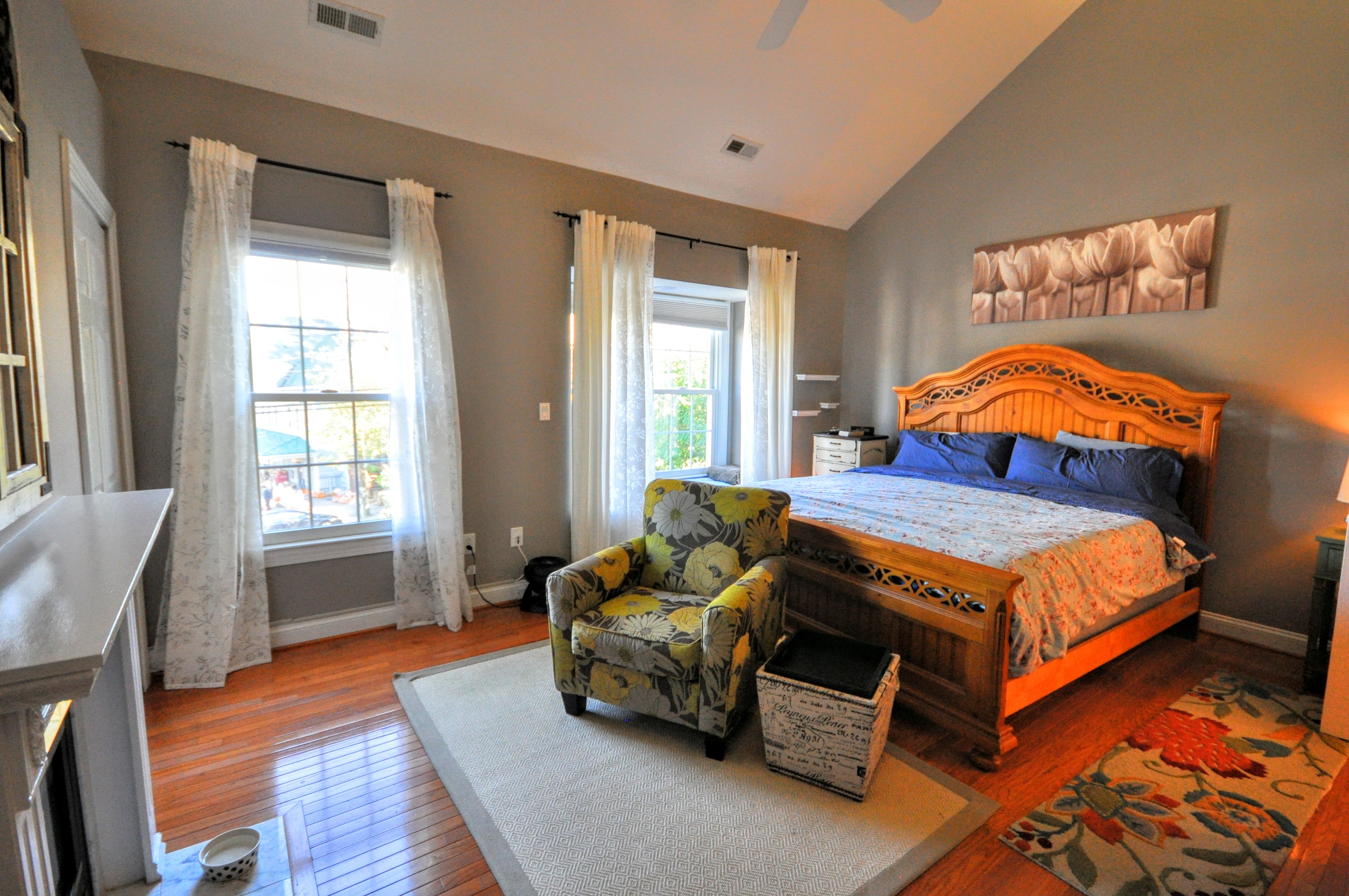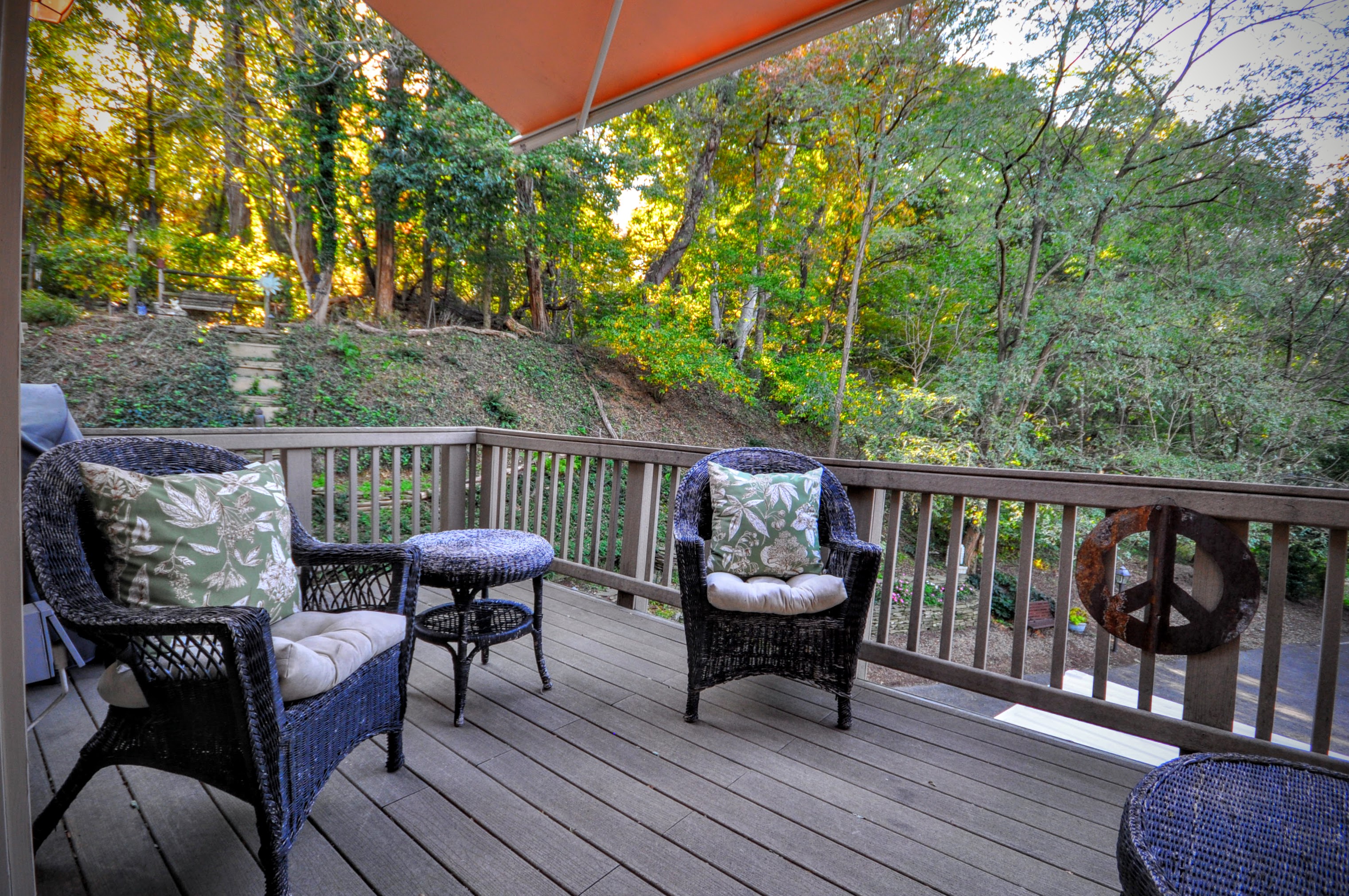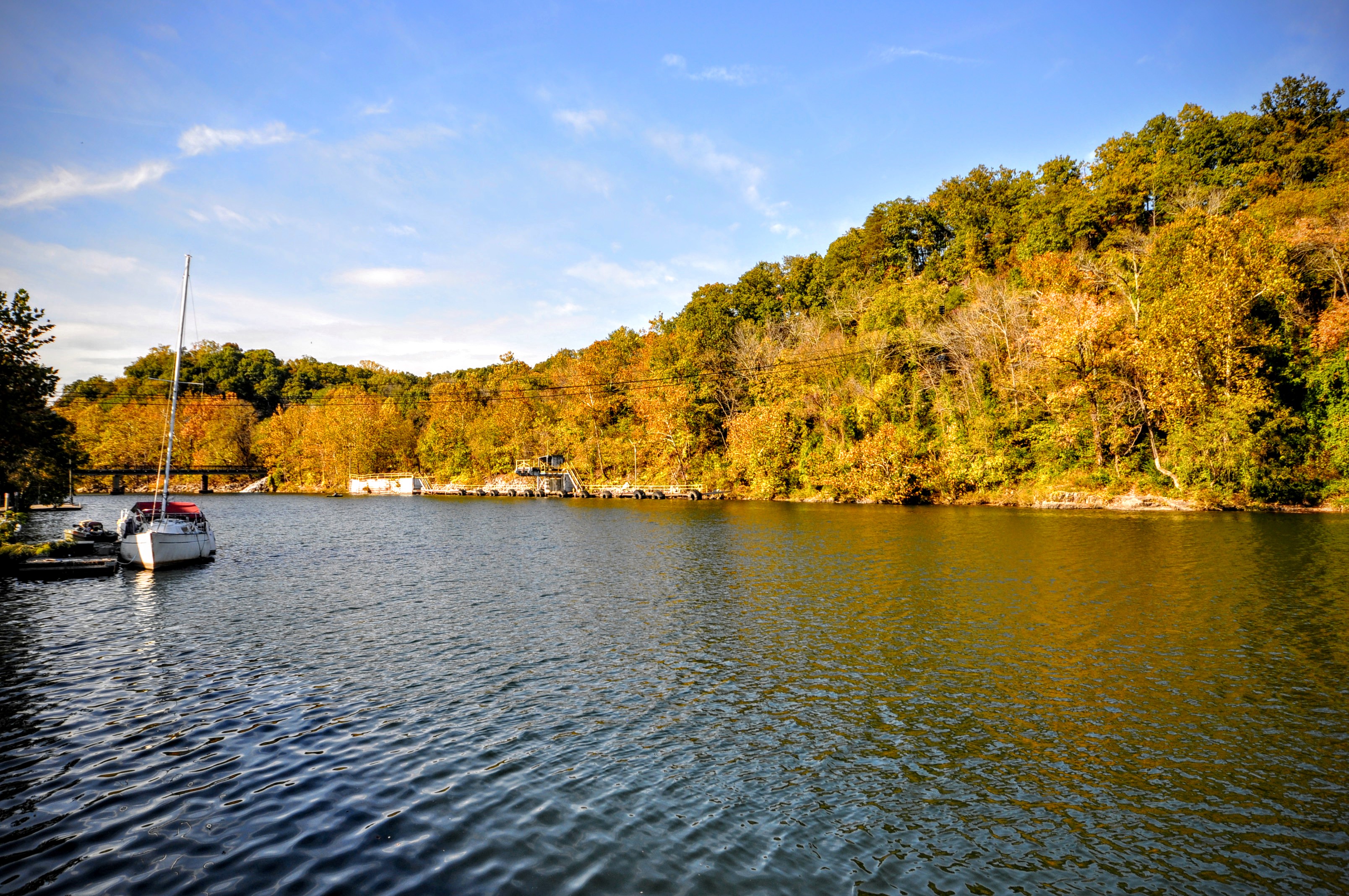 182 Washington Street, Occoquan, Va. 22125
Neighborhood: Historic Occoquan
Listing Price: $495,000
Open Sunday, December 11th from 2 -4 p.m.
This beautiful townhouse is steps from HISTORIC OCCOQUAN, across the street from Mom's Apple Pies, and three blocks from Mill Street and the Occoquan River.
This home has a brand new two-zone HVAC and cedar roof. Currently configured as three-bedroom home, the basement bedroom can be easily restored to a 4th bedroom, and is currently used as music/media room.
Beautiful kitchen with family room and private deck nearby for amazing entertaining. The garage is workman's paradise. Six miles to Lorton VRE Station. Home warranty provided.
GO TO https://youtu.be/bF_r4-AxuXs TO SEE VIDEO.
For more information, please contact Lawrence Rondon at Better Homes and Garden RE, Premier at
703-596-4446
or visit online at
http://premier.bhgre.com/
Keeping Reading...
GAINESVILLE, Va. — A water main break on University Drive, between Route 29 and Wellington Road in Gainesville has prompted utility officials to order residents to boil water.
Affected communities are located north of Virginia Gateway/Atlas Walk, and include (among others):
— Heritage Hunt
— Piedmont
— Dominion Valley
— Virginia Oaks
— Town of Haymarket
— Heritage Farms
— Villages at Piedmont
— Somerset
— Hopewell's Landing
— Heathcoate Commons
— Gates Mill
— Parks at Piedmont
Crews are still working to repair the water main break, but water has been restored to all affected homes, according to a Service Authority spokesman.
From the Prince William Service Authority:
The Prince William County Service Authority is advising residents to use boiled tap water or bottled water for drinking and cooking purposes as a safety precaution. This precaution is necessary because of a loss in water pressure in the system due to a water main break in the Haymarket area. This Boil Water Notice will remain in effect for a minimum of 48 hours to provide adequate time for water quality testing. As more information becomes available, customers in the affected area will be notified.

Boiled or bottled water should be used for drinking, beverage and food preparation, and making ice until further notice. Boiling kills bacteria and other organisms in the water. Boiling is the preferred method to ensure that your tap water is safe to drink. Bring all tap water to a rolling boil, let it boil for one (1) minute, and let it cool before using, or use bottled water.

If you cannot boil your tap water, an alternative method of purification for residents that do not have gas or electricity available is to use liquid household bleach to disinfect water. The bleach product should be recently purchased, free of additives and scents, and should contain a hypochlorite solution of at least 5.25%. Public health officials recommend adding 8 drops of bleach (about ¼ teaspoon) to each gallon of water. If using extra strength bleach (8.25% solution) add 6 drops to each gallon of water. After adding bleach, the water should be stirred and allowed to stand for at least 30 minutes before use.

The Service Authority will inform you when you no longer need to boil your water. To address this issue, the utility is working diligently to restore the water distribution system to full operation. Additionally, we are taking the necessary bacteriological samples to test the quality of the water.

For more information call Service Authority Emergency Dispatch at (703) 335–7982.
Updated:
From the Prince William Service Authority:
Crews are assessing the water main break today, but it is highly unlikely that repairs will start this week. Due to lower winter time water demands, isolating this location has no impact on our ability to serve water to our customers. The main that failed is an 18" main that passes under I-66.
Keeping Reading...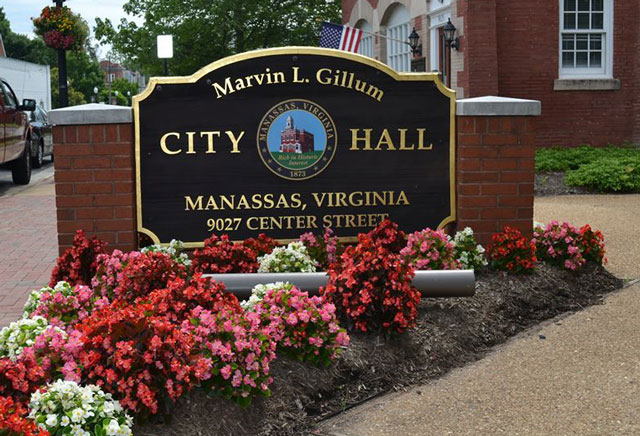 MANASSAS, Va. — Treasury agents within the Manassas City Government have been unable to recoup a $10,000 grant made to the NEW School after it closed its doors just months after opening.
The grant from the city's Economic Development Authority stipulated that the cash must be paid back if the NEW School closed within its first five years. The NEW School opened in April and had shuttered by fall.
A letter and multiple phone calls requesting to speak with Alice Mergler, the owner and director of the failed after-school education center and recipient of the grant, have gone unreturned.
Manassas Economic Development Authority Chairman Holmes Smith approved the grant. He, too, said that he has been unsuccessful in reaching Mergler to recoup the funds.
Despite the independent authority's approval of the funds, City documents obtained by Potomac Local show Manassas City Economic Development Director Patrick Small, who works for the city government, thought it was a bad idea. His letter dated in February and addressed to school co-founder Keeyana Mahoney states:
"…your application was evaluated against the criteria of several programs that the city offers to new and expanding businesses. Awards are based on statutory eligibility and return on investment."
Localities have a track record of providing economic incentives like tax breaks or grants when companies create multiple jobs. Mergler and Mahoney were the NEW School's only full-time staffers at the time the school opened.
Holmes said he did not see the letter, but noted that he did take Small's recommendation into consideration before awarding the grant.
"As we travel across the state, we hear time and again how important education programs like these are," said Smith. "Given the chance to vote again for something like this, or similar, we would probably vote for it again."
The NEW School was located at 9830 Liberia Avenue. The non-profit business aimed to provide a place for students to do homework, take SAT prep courses, learn robotics and prepare students for college and the workforce.
The City EDA will meet in a special session at City Hal on Tuesday, Dec. 13, at 7:30 p.m., and again during its regularly scheduled gathering on December 20 at 7:30 p.m.
Keeping Reading...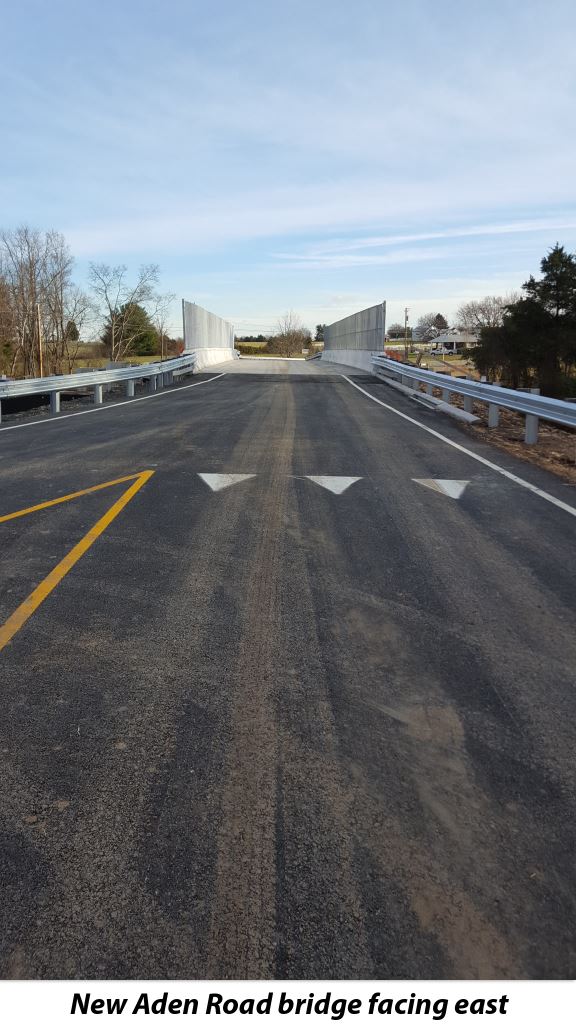 NOKESVILLE, Va. — A new bridge on Aden Road may not provide additional lane capacity as promised.
The new one-lane bridge that replaces an old one-lane truss bridge over railroad tracks in Nokesville will open on Wednesday.
From VDOT:
A new Aden Road bridge over the Norfolk Southern Railroad in Prince William County will open to one-lane traffic on Wednesday, Dec. 7, according to the Virginia Department of Transportation (VDOT).

The crossing has been closed since May 2015 in order to repair the historic 134-year-old wrought-iron truss bridge. VDOT originally planned to repair the truss bridge and reopen it for northbound use, however, upon removal, the bridge showed substantial structural deficiencies. The extensive repairs needed to return the truss bridge to service for vehicles would also remove it from the National Register of Historic Places.

VDOT is working with the Virginia Department of Historic Resources and the community to determine how the old truss bridge will be preserved and used to pay homage to its history in the future.
A detour that routed drivers down Marsteller Drive into Nokesville during construction of the new bridge is no longer in place.
The original plan to build the new bridge, and put the old bridge back into service to carry cars at a total cost of about $5 million. The old bridge was taken to Florida for restoration work. after workers found more-than-expected damage on the old bridge. Now, officials said the old bridge could be used as a pedestrian-only crossing.
From VDOT spokeswomen Ellen Kamilakis:
"The truss bridge will come back from Florida, but the decision has not been made as to its function. If we were to repair it to the standard that it could carry vehicles, it would no longer meet the requirements for the National Register of Historic Places. If we put it back in service as a pedestrian bridge, pedestrian facilities would need to be constructed. The discussion is in process between the Virginia Department of Historic Resources, VDOT, the community, and other stakeholders to determine the course of action."
Brentsville Supervisor Jeanine Lawson was under the impression that the old bridge would be put back into use for cars.
"We have some questions for VDOT," stated a spokeswoman in Lawson's office.
Updated
VDOT will return to the old bridge span to Nokesville where it will carry cars next to the new bridge opening Wednesday, according to a spokeswoman for Brentsville District Supervisor Jeanine Lawson.
Keeping Reading...
DUMFRIES, Va. — The Town of Dumfries has not made available minutes of its regular Town Council meetings.
Minutes from Town Council meetings between June 7 and November 15 have not been transcribed, according to Dumfries Town Clerk Dawn Hobgood. Virginia open records law mandates such minutes must be made available to the public.
"Even draft versions of minutes are a public document under FOIA law," said said Virginia Coalition for Open Government Director Meghan Rhyne. "The localities are required to keep minutes, and then retain them indefinitely."
Hobgood suggested Potomac Local view video of the meetings on the town's website if such video was made available. But that's not always an option as, for example, there was no audio or video recording of the town's November 15 meeting due to technical difficulties, Hobgood added.
Potomac Local used the Freedom of Information Act to order records of all Town Council meetings between the dates above.
The lack of minutes comes after a new Town Council took office on July 1 following a May election that shook up the public body. Newcomers Melva Willis and former town police officer Brian Fields unseated the long-serving Vice Mayor Willie Toney, and the one-term Helen Reynolds.
That same month, Town Manager Daniel Taber resigned after serving five years in the role, and as temporary police chief before that. The town has yet to replace Taber, and Mayor Jerry Foreman has been pulling double duties as acting town manager.
State law does not require local governments to post minutes to a public website, but they are required to keep them and to make them available to the public. It's a different story for state agencies.
"Unlike local governments, state agencies must keep and post meeting minutes to the web, she added."
The Virginia FOIA Advisory Council this past summer discussed changing the requirement but decided to leave the rule as is, Rhyne added.
The only meeting minutes posted to the Dumfries Town website in 2015 were recorded on Jan. 6, and Jan. 20. No minutes from 2016 have been posted on the town website.
When it comes to the other towns in Prince William County, there were three instances of Haymarket Town Council meeting minutes that did not appear on the town's website but were made available to the public. When requested by Potomac Local, Town Manager Kimberly Murray sent meeting minutes between June 7 and November 15 via email. She also included this statement as to why the minutes did not appear online.
"We have realized a glitch with our software and the minutes are showing up for some who access the website and not for others. We are working on making the correction."
The Town of Quantico does not post meeting minutes to its town website, but copies of the requested minutes were sent to Potomac Local by the town clerk and town attorney.
The Occoquan Town Council has posted the majority of its meeting minutes for 2016 to its website. The minutes for the first two meetings in November are available to the public, and copies were sent to Potomac Local.
Keeping and posting meeting minutes isn't just something that only local government workers and reporters care about, said Rhyne.
"I think this is something — open government — that the public cares very much about or organizations like ours wouldn't exist," said Rhyne.
Keeping Reading...
From Prince William police:
Rape Investigation – On November 22 at 7:15PM, detectives from the Special Victims Unit responded to investigate a sexual assault which was reported to have occurred at a residence located in the 7800 block of Gateshead Ln in Manassas (20109) earlier that day. The victim, a 14-year-old female juvenile of Manassas, reported to police that she was approached by an acquaintance, later identified as the accused, while she was in her backyard. During the encounter, the accused was repeatedly told to leave. The accused refused to leave then followed the victim into her residence where he sexually assaulted her before leaving the home. The victim later disclosed the incident to a family member who contacted police. Following the investigation, detectives obtained a warrant for the arrest of the accused on December 2. The accused was located and arrested without incident at his residence later that afternoon.

Arrested on December 2:

Andre Dimitri CABAN, 20, of 7808 Gateshead Ln in Manassas

Charged with rape

Court Date: Pending | Bond: Held WITHOUT Bond
Keeping Reading...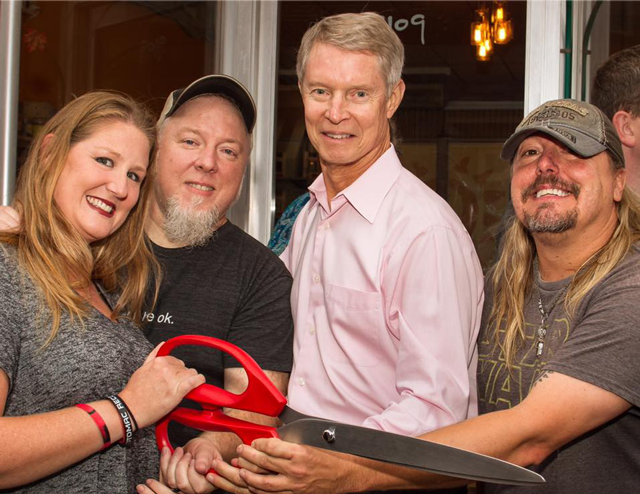 MANASSAS, Va. — The founders of the Shining Sol Candle Company in Manassas will be the featured presenters at 1 Million Cups Prince William at 9 a.m. Wednesday at the Hylton Performing Arts Center.
The candle shop, founded by guitarist Pete Evick, who plays with rockstar Bret Micheals, will be joined by Deron Blevins. Both will discuss the recent opening of their new storefront in Manassas and growing their business from an online-only company into a brick and mortar storefront.
More from Shining Sol:
From Pete:
I started Shining Sol Candle Company in 2012, along with Sara Rodriguez, as an online only venture operating in my hometown of Manassas. Using the worldwide visibility of my life long career as an award winning musician/touring guitarist with rock music icon Bret Michaels, I was able to spread the word and gain national brand recognition within an industry that generates almost $3 billion a year. Being somewhat of an environmentalist, I chose to use a combination of all natural soy wax and wood wicks. This unique combination does not release the toxins typically found in traditional paraffin wax and (most) cotton wicks.
Trying to set yourself apart within the candle market is not an easy task. Using my entertainment industry knowledge and contacts, I launched a line of officially licensed candles with some of the world's largest entertainers including legendary bands such as Aerosmith and Kiss. As the company grew, I was fortunate to have a childhood friend (Deron Blevins) who was not only a web/graphic design and marketing professional, but who also was passionate about all the things I and the company needed to go to the next level. To my good fortune, Deron was keeping a mindful eye on the company from afar. Deron brought to the table an overall knowledge that exceeded what a lot of small business owners hope to find in a partner, and also a well studied knowledge of business in general.
From Deron:
I spent the last 20+ years of my professional career honing my skills in graphic/web design and marketing with a handful of companies (including my own). I've assisted several local clients in growing their businesses into multi-million dollar companies, and maintaining those increases to this day. A couple years ago I was watching as Pete developed Shining Sol into a quality candle company. While I knew I could utilize my knowledge and help him with his vision in the early days of Shining Sol, I did indeed "watch from afar" so as not to be one of those "me too" friends. There came a point in 2014 where, being the picky web guy I am, I could no longer let his old website detract from the candles he was creating. I offered my help in building Shining Sol a new website for free, and as they say, "The rest is history." We quickly realized that, working together, there was a real opportunity to take Shining Sol to a level that most only dream about. With the combination of Pete, Sara and myself – the sky truly is the limit in this ever growing industry.
From Shining Sol:
The most amazing thing we've experienced with Shining Sol is the wide range of people who love our products. They range from male to female, teenagers to senior citizens, and literally any and every person in between. Our customers look for many things in a candle; comfort, warmth, ambiance, freshness… the list is truly endless. When everyone else in small business is trying to take their brick and mortar stores worldwide with internet marketing, we chose the opposite. We couldn't be happier with the result so far. There is a sense of realness and self accomplishment you just cant get from the Internet only business.

We chose this particular point in time to launch our storefront because we know we have a superior product when matched up against most other store bought candles. We spend a lot of time making sure our candles have long burn times, scent a whole room (and some), retain their scent, do not blacken our customer's walls/ceilings/air vents, and that they also provide many other benefits. There has been a growing backlash against many large candle companies the past couple of years for not accomplishing, what we consider to be, essential items on the "candle checklist."

To be a part of the Small Business movement that is sweeping across America right now is, without a doubt, the right choice for us. Both Deron and I were born and raised in Manassas, Virginia and we are beyond grateful for all the local support so far. We have been in Old Town Manassas for only a short time and we have seen our business grow and exceed our already high expectations.
Keeping Reading...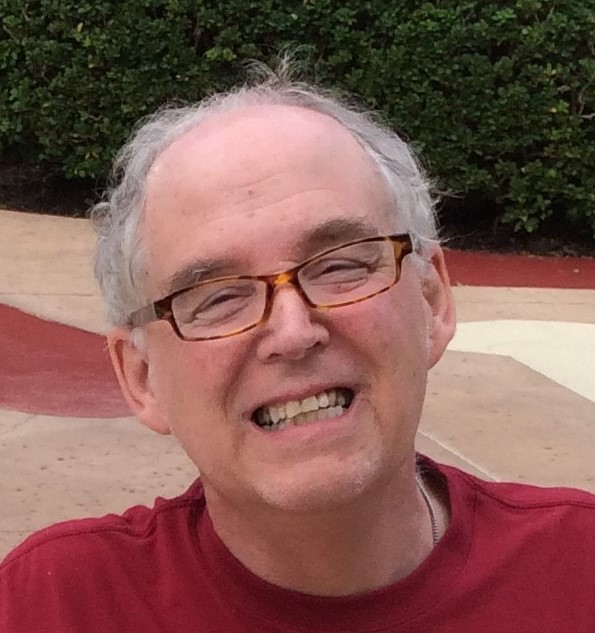 CRAIG STEPHEN MALZ – age 59, was taken suddenly yet peacefully to heaven on August 6, 2016 after a very short, but intense bout of pneumonia. Born December 10, 1956 in Bedfordshire, England, Craig spent most of his life as a resident of Woodbridge, VA. He relocated with his father to Phenix-City, AL in 2003 until his father's passing in 2011. Not long after that he moved to Columbus, GA , and had just this year moved to Salisbury, MD.
Craig was preceded in death by his parents, Alan and Joan Malz, and younger sister Nadine Malz-Deter. He is survived by sisters Lorraine Fierstein (Ray) of Salisbury, MD and Eileen Jones (Mike) of Columbus, GA, nephew Jeffrey, nieces Amy, Melissa and Mary, as well as 1 great niece and 8 great nephews.
A graduate of Woodbridge Senior High School, Craig was an avid sports fan who enjoyed attending all types of sporting events. He was also an antique car enthusiast who never could pass up a car show if he knew one was in the area. While residing in Woodbridge he enjoyed many years being part of Lorton's American Legion Post 162's dart league alongside his father. Throughout his life though, it was being with family that mattered the most to Craig. He loved being an uncle and great uncle above all else.
He will always be remembered by those who knew him as the gentlest of souls whose caring heart and endearing smile will be missed every day.
A funeral mass will be held for Craig at Our Lady of Angels Church in Woodbridge, VA on Friday, December 9, 2016 at 10:30. A service will follow graveside at Quantico National Cemetery at noon. Anyone wishing to honor Craig's memory with a donation are asked to please offer it to St Thomas Aquinas School in Woodbridge, VA.
Keeping Reading...