GAINESVILLE, Va. — The Prince William Service Authority reports it sealed a pipe where tens of thousands of gallons of...
Keep Reading
More News »
Subscribe Now for Free!
Get
updates straight to your inbox.
Promoted Posts
The Christmas spirit is alive and well in Manassas, as the town gears up for its annual festivities to be...
Keep Reading
This is the fourth of six stories in our series that will examine the unique assignments within the Prince William County...
Keep Reading
The first Saturday of December will be something special, as it has been for the past 70 years: Crowds will...
Keep Reading
The bright red, orange, and yellow leaves are falling off the trees, and the days are growing shorter and shorter....
Keep Reading
Karlene Matthes leads an active life. A personal trainer and massage therapist, she teaches boxing, cardio kickboxing and is committed...
Keep Reading
As you begin planning for your corporate holiday party, you ask yourself several questions: Will there be a dress code?...
Keep Reading
More Promoted Posts »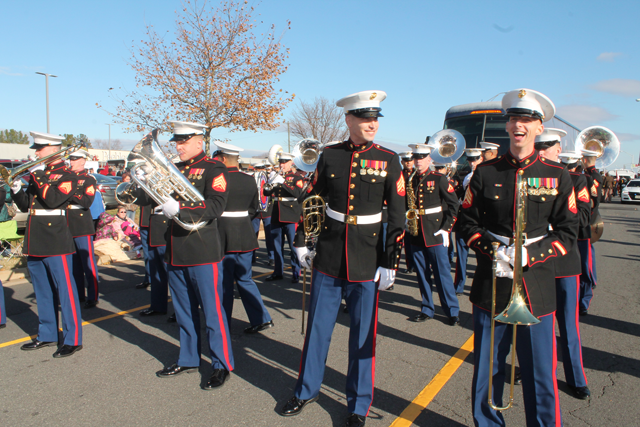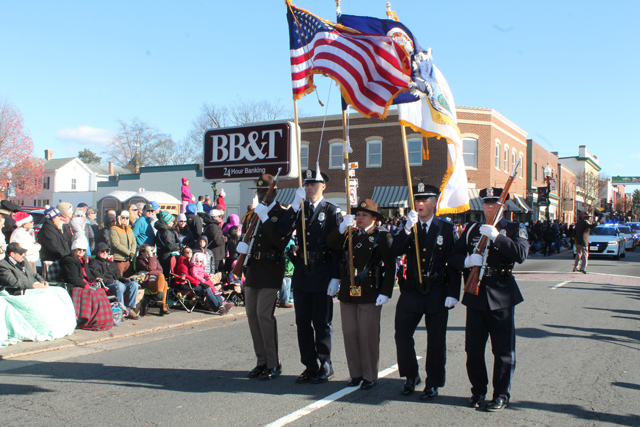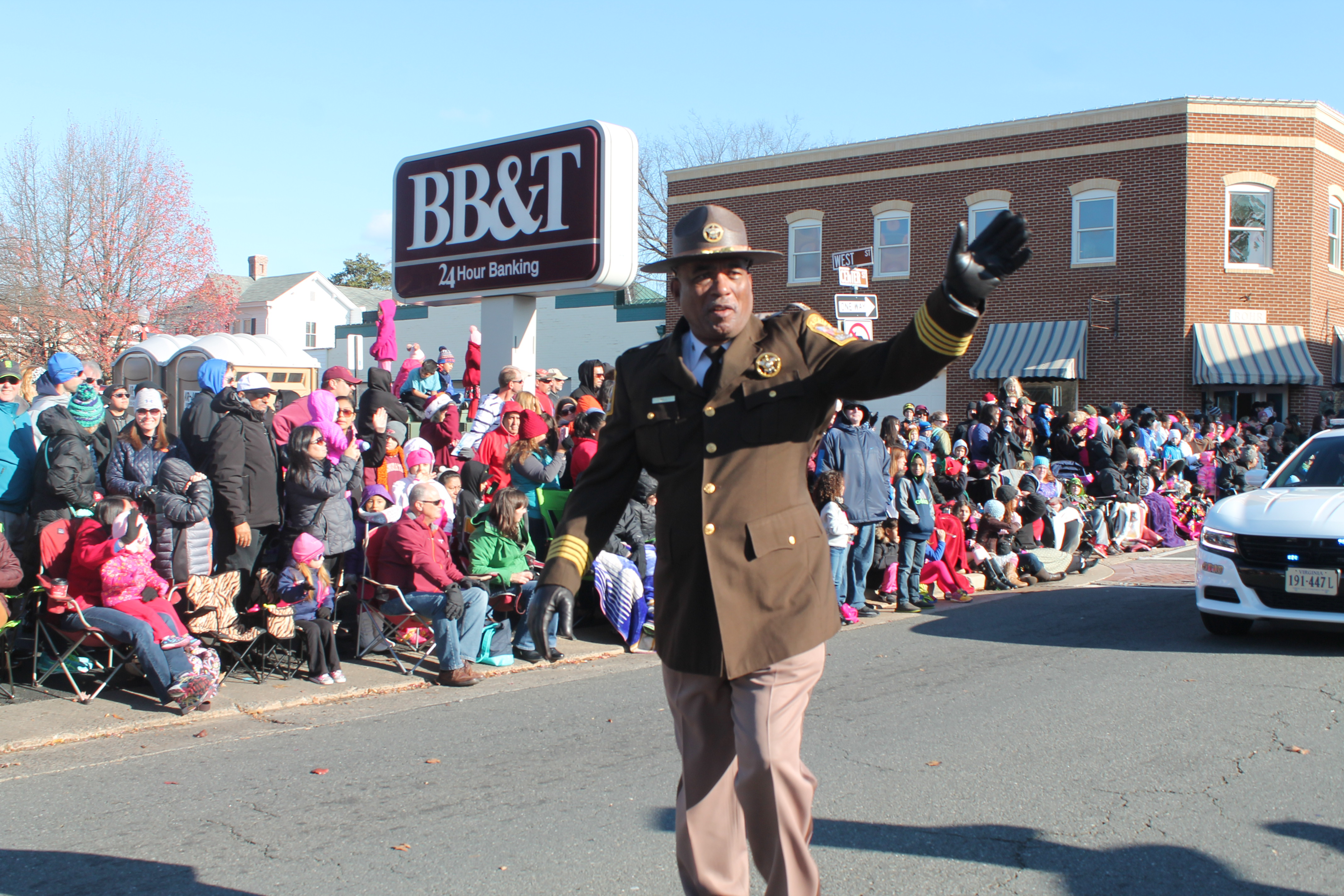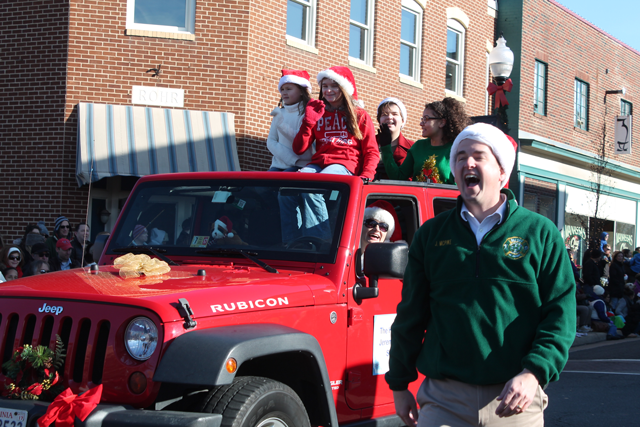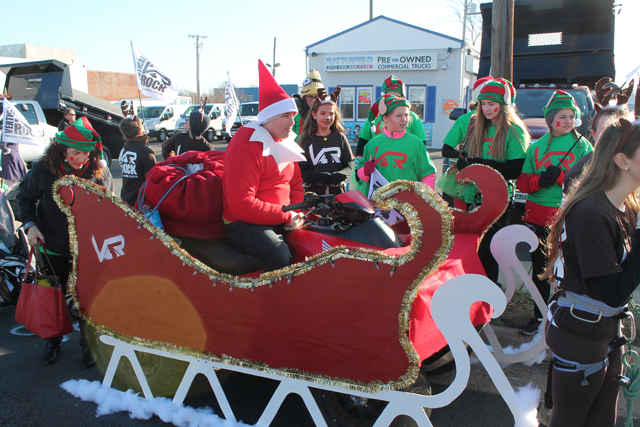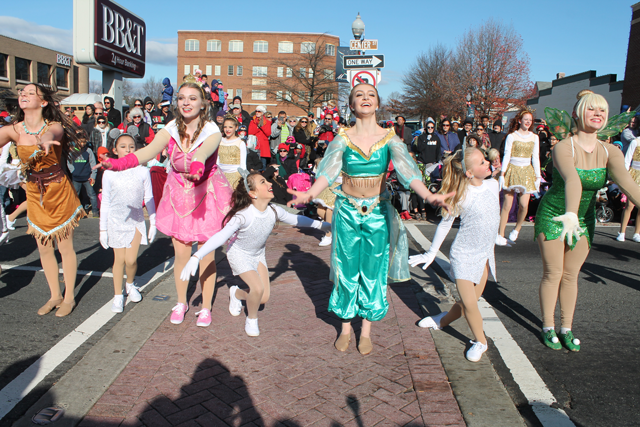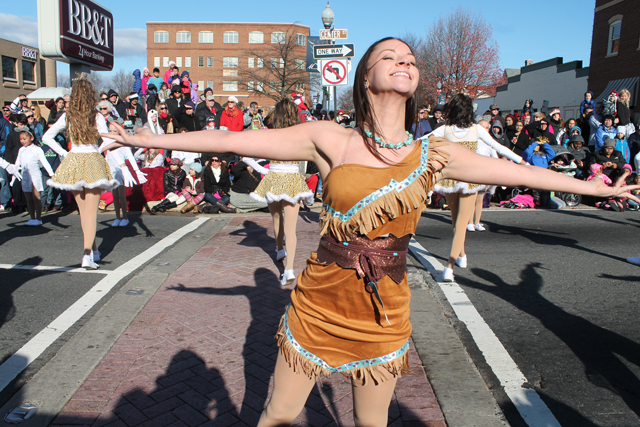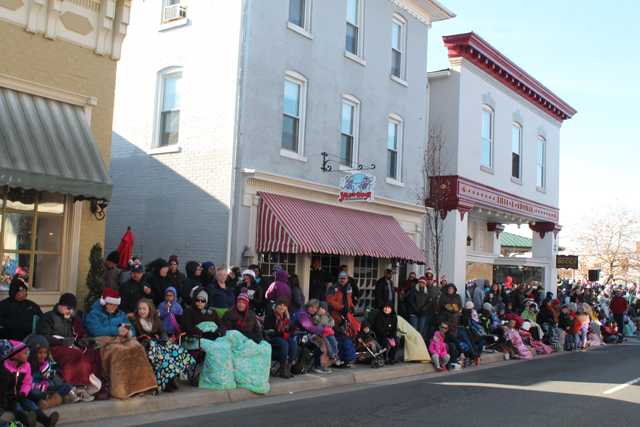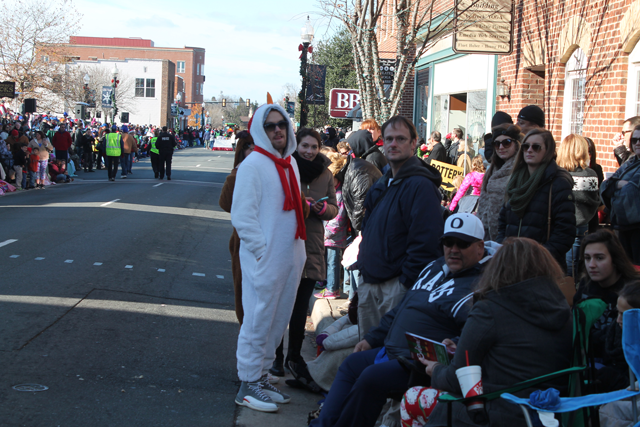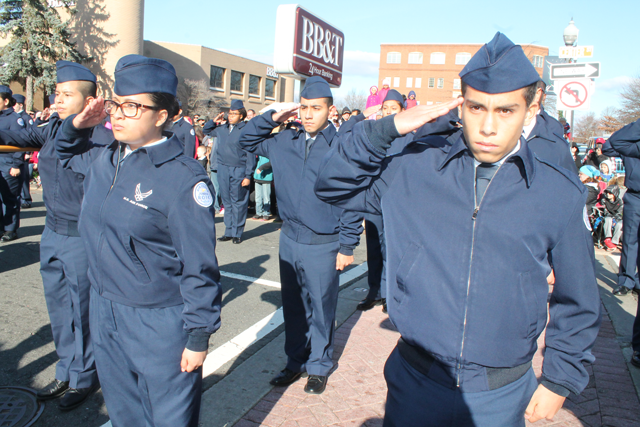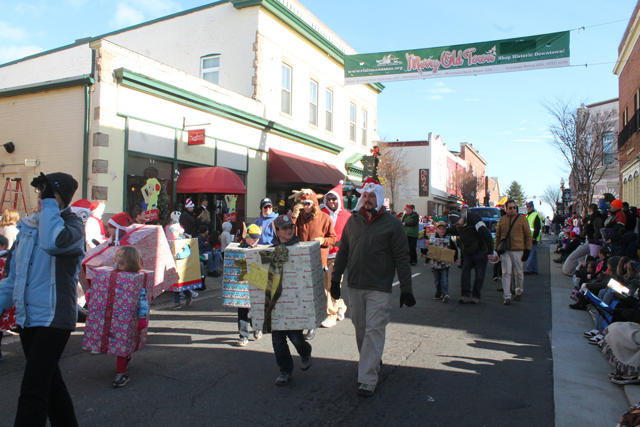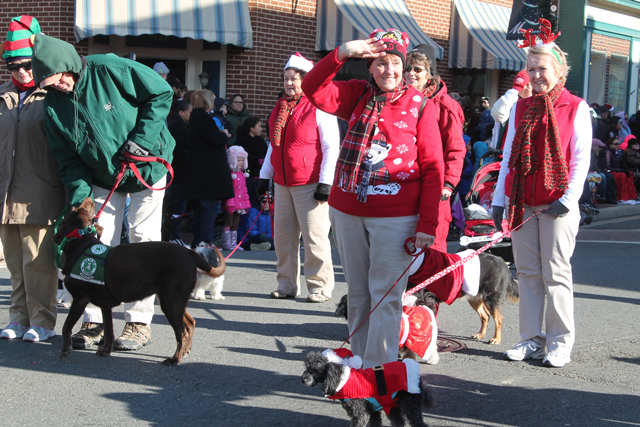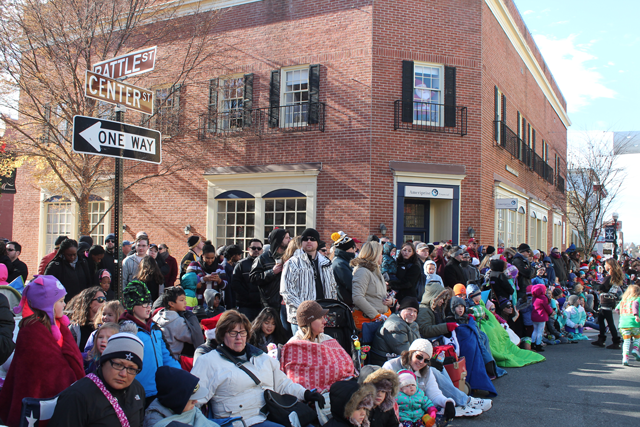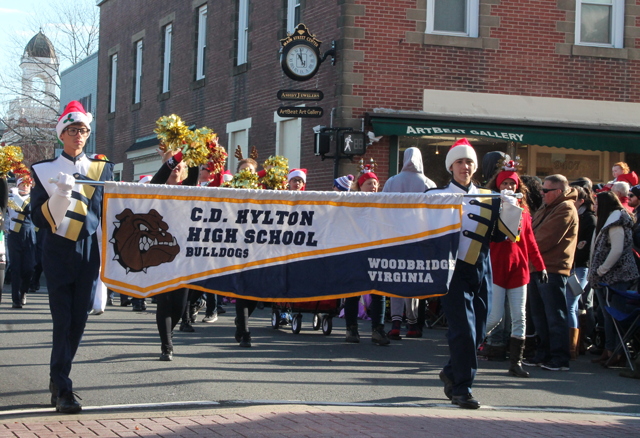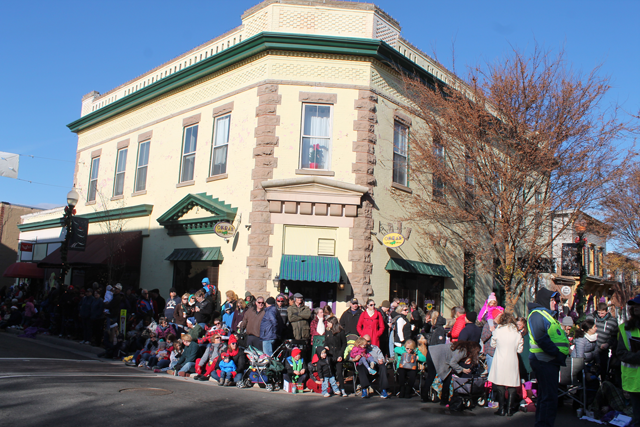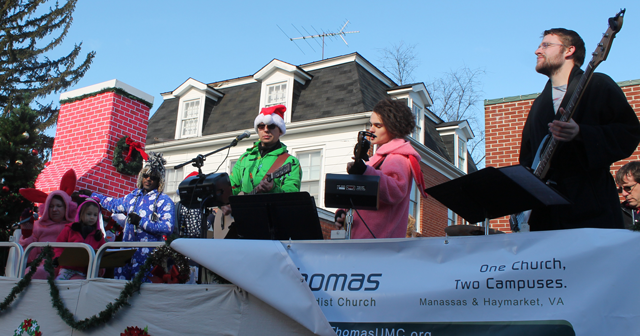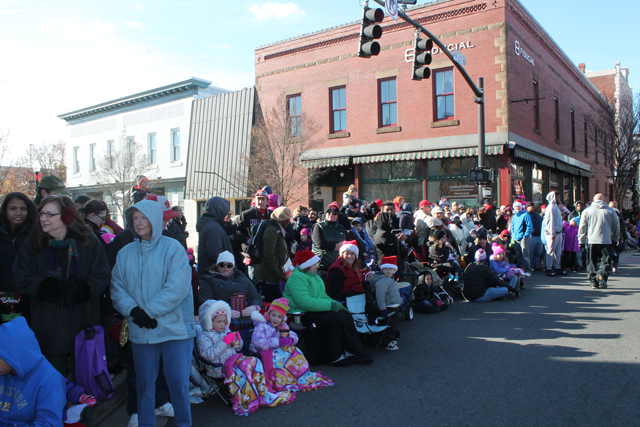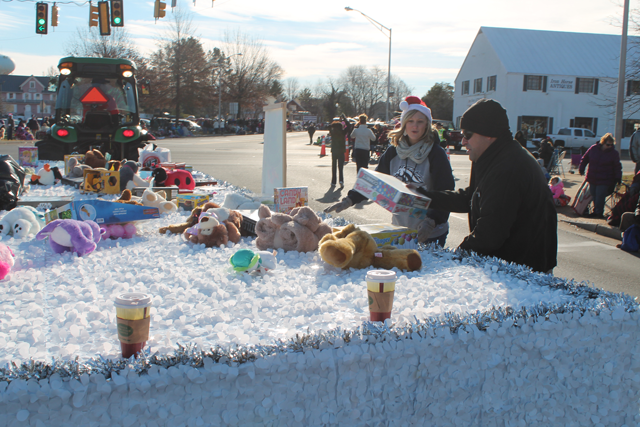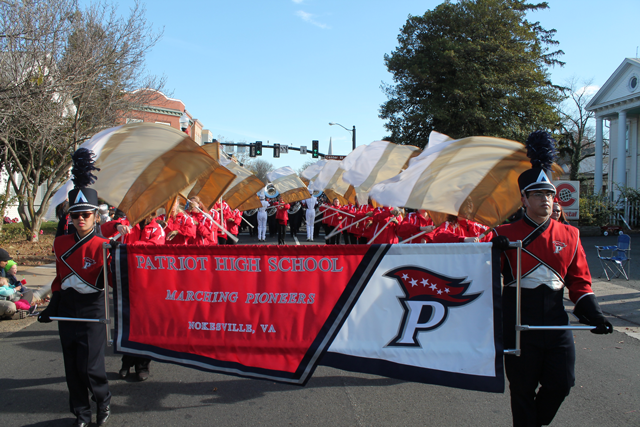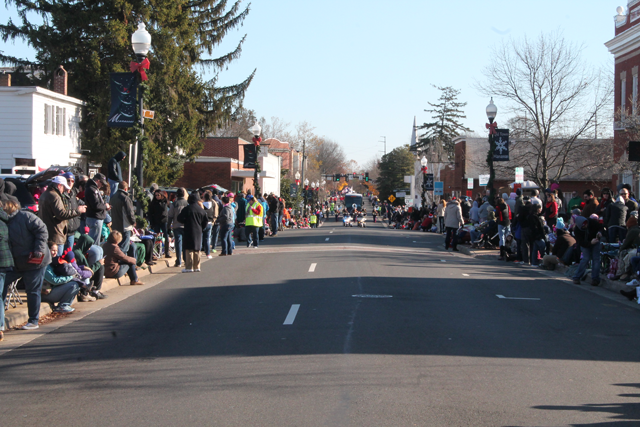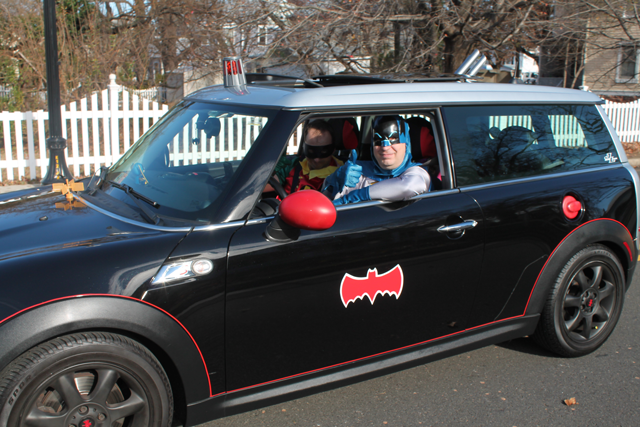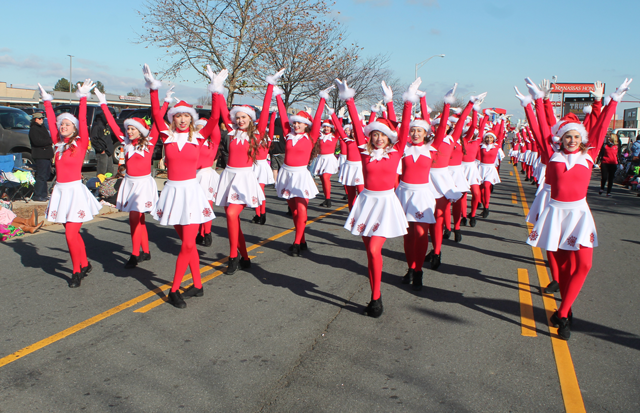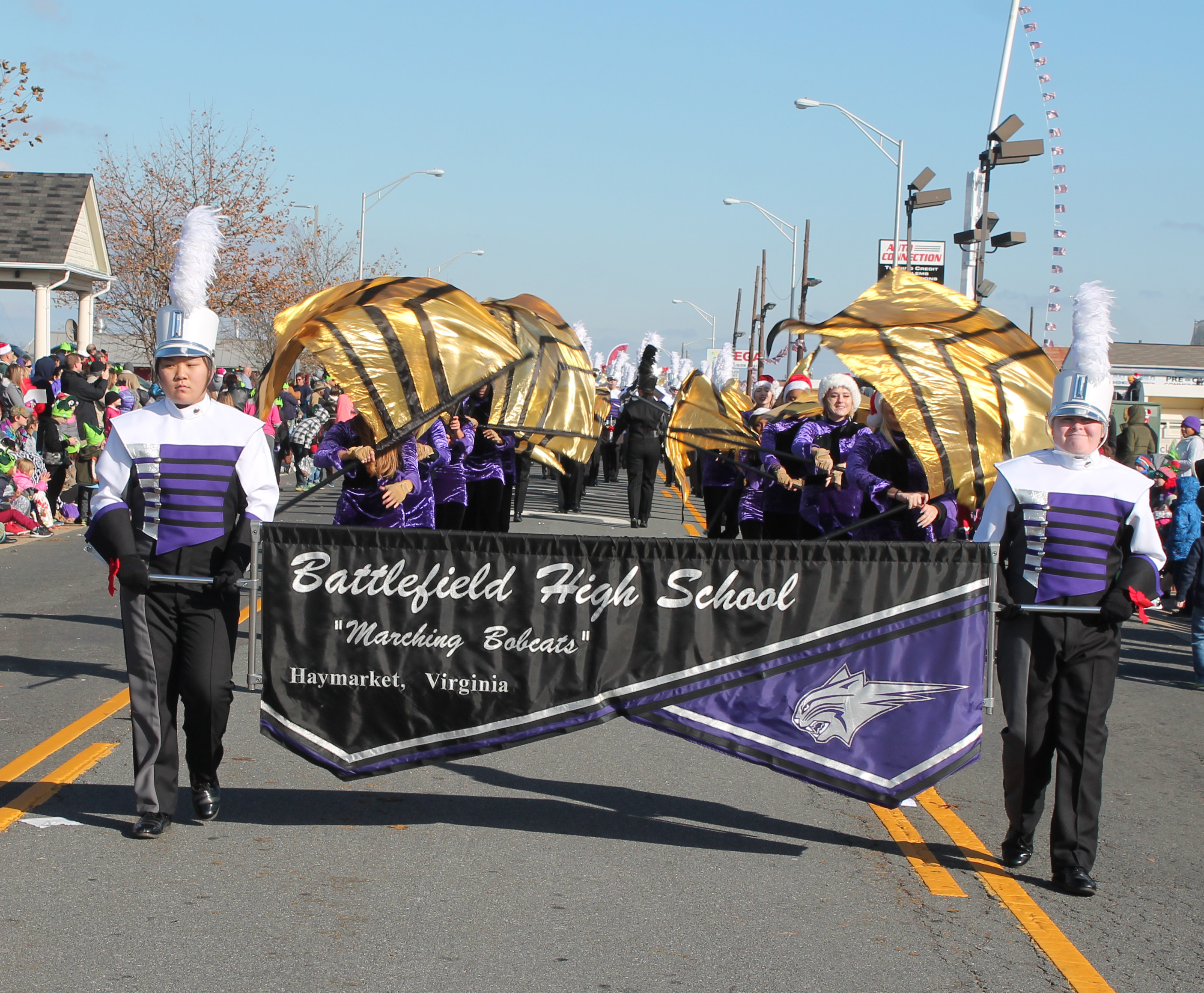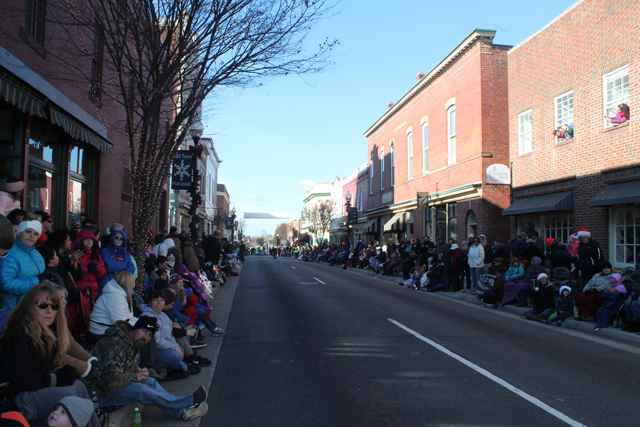 The 71st Annual Greater Manassas Chirstmas Parade was held on Saturday, December 3, 2016.
More than 100 units marched in the annual event. The parade route lined Center Street, Route 234, and Mathis Avenue where floats and marchings bands staged before the start of the parade.
Thousands lined the parade route during the show, which took place from 10 a.m. until noon.
Keeping Reading...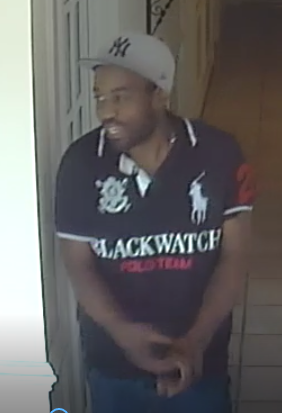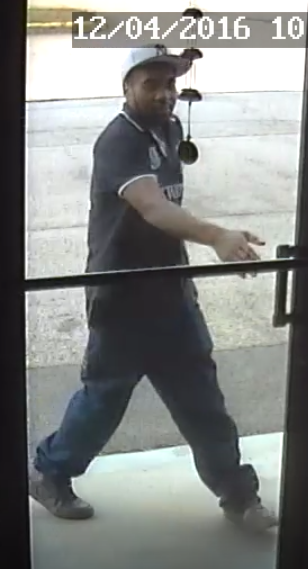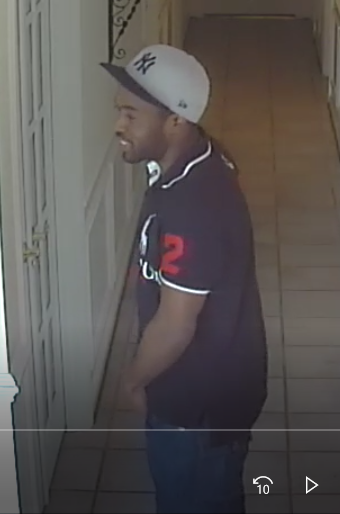 WOODBRIDGE, Va. — A man at a massage parlor asked a woman for a hug and then later assaulted her when he didn't get one, police said.
Abduction | Assault & Battery – On December 4th at 3:06PM, officers responded to ZY Massage located at 2578 Dynasty Loop in Woodbridge (22193) to investigate an assault. The victim, later identified as a 44 year-old-woman of Woodbridge, reported to police that at approximately 10:00AM that day, an unknown man entered the business and asked to use the restroom.

While the subject was exiting the business, he requested a hug from the victim which was declined. The subject then left the store but returned after a short period of time.

When the subject reentered the business, he locked the door with the victim inside, preventing her from leaving. A struggled ensued between the two and the subject assaulted the victim, causing minor injuries. The victim was able to break free from the subject and ran from the business.

The subject also exited the business and was last seen on foot walking towards Telegraph Rd. The investigation continues and more information will be released once it is made available. Anyone with information about this incident is asked to call police at 703-792-6500.

The suspect is described as a Black male, 23-27 years of age, 6'0'', and 180lbs. He also has dark hair with a dark colored unshaven beard and mustache. He was last seen wearing blue jeans with a skull on the back right pocket, a black shirt with "Blackwatch" written on the front, a gray New York Yankees hat, and dark colored shoes.
Keeping Reading...
QUANTICO, Va. — A portion of Interstate 95 south at Quantico was closed at 6:55 a.m. for a fuel spill clean up following a crash involving two trucks.
More from VDOT:
All lanes of Interstate 95 southbound have closed again near Quantico Marine Corps Base in Stafford County to allow crews to remove a tractor-trailer, truck and spilled diesel fuel from an earlier crash.

All lanes of I-95 southbound are closed at mile marker 147, just south of Exit 148/Quantico. Additionally, the on-ramp to I-95 southbound from Exit 148/Quantico is closed.

I-95 southbound traffic is being detoured to Route 1 southbound at Exit 148/Quantico. Traffic can re-enter I-95 southbound from Route 1 at Exit 143/Garrisonville.
8:43 a.m.
The left lane of Interstate 95 southbound has re-opened at mile marker 147 in Stafford County, just south of Exit 148/Quantico.
8:55 a.m.
The left lane of Interstate 95 southbound has re-opened at mile marker 147 in Stafford County, just south of Exit 148/Quantico.
11 a.m.
From Quantico Marine Corps Base Capt. Joshua Pena:
The military vehicle and M777 Howitzer artillery cannon involved in the incident this morning on I-95 were part of a Marine Corps convoy in route to Fort Pickett for training from The Basic School aboard Marine Corps Base, Quantico. The remainder of the vehicles, equipment, and all uniformed personnel assigned to the convoy have returned safely to base. There are no serious injuries reported.
Keeping Reading...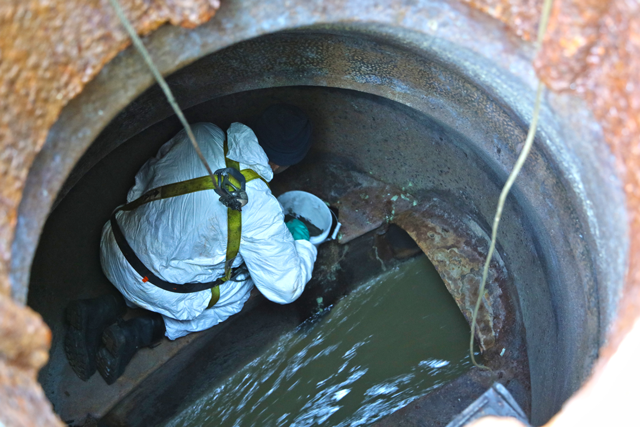 GAINESVILLE, Va. — The Prince William Service Authority reports it sealed a pipe where tens of thousands of gallons of ground water was seeping daily into the pipe.
From the Service Authority:
This fall, the Service Authority discovered groundwater entering into the sanitary sewer system through a small, unused section of sewer main near the intersection of Glenkirk Road and Linton Hall Road. The estimated amount of water seeping into the 350-foot line was 68,000 gallons a day – or the equivalent of 24 hours of water consumption by 180 homes. Eventually, that water flowed to the H.L. Mooney Advanced Water Reclamation Facility to be treated as wastewater.

Since the line is not currently in use, the Service Authority was able to seal it off at the nearest manhole to prevent any more infiltration of groundwater. Ultimately, this discovery will save money on treatment cost, free up capacity at the Upper Occoquan Service Authority's wastewater treatment plant in Centreville and, most importantly, help to save our customers money.
It's not known what caused the groundwater to begin seeping into the pipe. The line was abandoned following the repairs, according to a Service Authority statement.
Keeping Reading...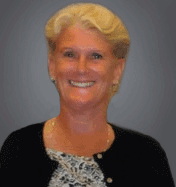 Good morning Prince William – Please join the fun at the Dumfries Winter Wonderland Christmas Parade on Saturday, December 10th. The Un Trim A Tree Holiday Gift program is collecting new, unwrapped toys for area children. Please bring a toy to share the joy of the season with a neighbor. The parade begins at 12 noon- see you there!
· The Aubergine Thrift Shop is benefitting the Novant Health UVA Health System has an urgent need for volunteers to help at their shop in Old Town Manassas. Duties include sort donations, hang clothing, arrange displays assist customers and work the cash register. Volunteers must be at least 18 years old and commit to one to three hours per week as well as successfully complete a background check. It's a fun job in a great location. Please visit their website for more info at: novanthealthuva.org.
· Speaking of gifts- Matrix Computer Consulting has a great deal on new PCs for home or office and will donate $35 for every PC purchased to the Un Trim A Tree Holiday Gift Program. It's a great deal for you and of course more toys for needy kids. Please email Sarah at sarah@matrixcc.net to learn more.
· The Un Trim A Tree Holiday Gift program for needy kids is in full swing. There are still 800 kids needing a sponsor! Share the joy of the season by sponsoring a child. You will receive the child's name, age and two gift wishes so you can make their dreams come true. You can download all the info at: volunteerprincewilliam.org.
· House of Mercy has an urgent need for volunteers in the Donation Center. Duties include sorting, labeling, and hanging. It's a great family project and teens are most welcome. Please complete a volunteer application on their website at:houseofmercyva.org
· Chapel of His Glory Immigration Ministry is looking for a volunteer Paralegal/Legal Assistant to help pro bono lawyers working with immigrant families who entered the US legally and need assistance to renew/retain their legal status. Please email Pastor Herbert at: treasuredglory@gmail.com for more info.
· The Retired and Senior Volunteer Program is looking for volunteer's age 55+ to present the Safe at Home curriculum to 4th-grade students. Be part of the team to teach cute kids critical life skills while they are home alone. Please call Jan at (571) 292-5307 for more info.
· Bright Care Center in Manassas provides social and medical services to adults with disabilities. Volunteers are needed daily to pick up the noon lunch meal from Caton Merchant House for the participants. Volunteers are also needed for activities such as crafts, puzzles, music and jewelry making. This is a great job for teens age 16+. Please call Nyome at (703) 330-5836 to learn more.
· Saved Hands Foundation is looking for volunteers to teach Microsoft Office to adults either in the evenings or daytime. They are also looking for a grant writer, administrated support and a marketing director. Be part of the team offering skill building to disadvantaged adults. Please email info@savedhandsfoundation.org to learn more.
· The Hilda Barg Homeless Prevention Center is looking for volunteers to help at the front desk on weekdays. Tasks include welcoming guests, answering the phone or assist residents and staff with admin projects. Volunteers must be 18 yrs. +. Please call Paola at (571) 748-2674 for more info.
· Prince William Area Free Clinic is looking for volunteer Pharmacists on Tuesday evenings from 3-7pm at their Woodbridge clinic. Please fill out an application at: pwafc.org/our-team.
· If you are looking for other opportunities, please don't forget to call my wonderful team at Volunteer Prince William. Jan can help you with the Retired and Senior Volunteer (RSVP) opportunities at (703) 369-5292 ext. 1, Shelley can help with any individual or group project and send you weekly updates if you'd like. Shelley is at (703) 369-5292 ext. 0, and Bonnie can help you with opportunities available in Disaster Preparedness at (703) 369-5292 ext. 3. Please visit our newly re-vamped website at www.volunteerprincewilliam.org. Thanks so much for all you do in our community.
Call to Action is a column written by Volunteer Prince William Director Mary Foley.
Keeping Reading...
From police:
Murder Investigation *ARREST – On December 2, members of the U.S. Marshal led Capital Area Regional Fugitive Task Force arrested the suspect involved in the murder of Cordrey Douglas Jackson which occurred at the Food Lion located at 6306 Hoadly Rd in [near Dale City] on November 29. The suspect, Roberta Edlina BRANDON, was located at a residence on Addison Rd in Capitol Heights, Maryland where she was arrested without incident. The accused will remain in custody in Maryland until extradited back to Virginia.

Arrested on December 2: [No photo available]

Roberta Edlina BRANDON, 23, of the 2800 block of Bixley Hill Ct in Woodbridge

Charged with murder and use of a firearm in commission of a felony

Court Date: Pending | Status: Awaiting Extradition
Keeping Reading...
From: United States Attorney Dana J. Boente, Eastern District of Virginia
"Francis Joseph Douglas, 33, of Dumfries, was sentenced today to 120 months in prison for conspiracy to distribute 500 grams or more of cocaine and the use and carry of a firearm during a drug trafficking crime.

Douglas pleaded guilty on September 7. According to court documents, Douglas sold cocaine from October 2014 until his initial arrest in August 2015. During this time, Douglas made bi-weekly trips to New York to obtain between $5,000 and $8,000 worth of cocaine, which Douglas redistributed in Prince William County. While distributing cocaine, Douglas was regularly armed with a Glock .40 caliber pistol with an extended magazine. Further, despite being convicted of multiple felonies, Douglas aided and abetted his wife in providing false statements during the purchase of four firearms for him, including an AK-47 and AR-15 rifle. On Nov. 12, 2015, Douglas also aided and abetted McGary Dean Williams in providing false statements during the purchase of two firearms from a federal firearms dealer located in Woodbridge."
Keeping Reading...
From police:
Murder Investigation *ARRESTS – On December 1, detectives from the Homicide Unit identified the suspects involved in the murder of Jose Moises GARCIA FLORES which occurred in the on October 8. The preliminary investigation into the incident alleged that the suspects, identified as Robert Ellis ROBINSON and Terrell Lejuan HARRIS, attempted to rob the victim. During the encounter, the victim was shot and killed. The victim and the suspects were not known to one another. Following the investigation, detectives obtained warrants for ROBINSON and HARRIS. Both suspects were previously in custody at the Adult Detention Center on unrelated charges.

Arrested on December 1:

Robert Ellis ROBINSON, 47, of 1055 Gardenview Lp, Apt 204, in Woodbridge

Terrell Lejuan HARRIS, 21, of 1312 Bayside Ave #12 in Woodbridge [No Photo Available]

Both were charged with murder and use of a firearm in commission of a felony

Court Date: January 23, 2017 | Bond: Held WITHOUT Bond
Keeping Reading...
Do you have a pothole on your street that has been ignored for some time? How about a dirty playground in your neighborhood that is no longer a safe place for children to play?
Maybe you have some good news, like an amazing friend who organized as successful neighborhood watch program. Or, maybe you have a teacher who went the extra mile to help her students learn.
These are all great stories, and I want to hear about them, and any others you want to share.
I'll be at the One Degree Room in Occoquan on Tuesday, December 6, from 10 a.m. to noon. Sit down, grab a cup of coffee, and chat with me about whatever is going on in your neighborhood.
As your community news publisher, I'll be sure to listen to your story ideas, compliments, complaints, and constructive criticism.
There's no charge to meet with me, so come over and grab the publisher's ear.
The One Degree Room is located at 204 Commerce Street in Occoquan, on the lower level of the One Degree Capital building.
Keeping Reading...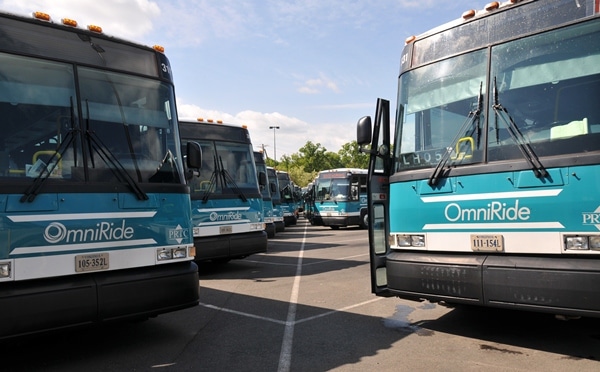 GAINESVILLE, Va. — The state will fund a new bus route for commuters in Gainesville.
From PRTC:
"A new state-funded commuter bus route linking Gainesville directly with the Pentagon will start operating on Monday, December 12, encouraging western Prince William County residents to share their commutes as plans proceed to build Express Lanes on I- 66.

The new Gainesville-Pentagon OmniRide route will be offered by the Potomac and Rappahannock Transportation Commission (PRTC), which provides commuter and local bus services and encourages ridesharing in Prince William County and the Cities of Manassas and Manassas Park. All funding for the new route is being provided by the Northern Virginia Transportation Commission (NVTC) as part of its efforts to move more people and reduce traffic congestion on I-66 Inside the Beltway.

Also starting on December 12, PRTC's existing Manassas OmniRide commuter bus service will be split into two separate routes – one serving Washington, D.C., and the other serving the Pentagon. The split will benefit all Manassas OmniRide passengers by providing:

— More reliable on-time performance;

— Shorter travel times to and from D.C.;

— Increased rider capacity without higher operating costs; and

— A better chance of having a seat on afternoon/evening trips leaving the Pentagon because buses will be starting the route at that point.

In addition, the Manassas-Washington route will offer service to a new destination: L'Enfant Plaza.

PRTC updates its schedules twice annually to reflect current running times and changes in routing. Once the December 12 service change takes effect, PRTC will have a total of 18 commuter bus routes and seven local bus routes in the Prince William County area. Updated maps and timetables for all PRTC routes will be available in early December.'
Keeping Reading...