Subscribe Now for Free!
Get
updates straight to your inbox.
More News
From Prince William police:
Abduction | Domestic Assault & Battery – On April 25 at 3:39AM, officers responded to an apartment located in the 8100 block of Porter Ridge Ln in Manassas (20109) to investigate a domestic. The victim, a 20-year-old woman of Manassas, reported to police that she and the accused, a known acquaintance, were involved in a verbal altercation which escalated. During the encounter, the accused grabbed the victim and prevented her from leaving the residence. At one point, the accused picked the victim up and carried her back into the residence. Minor injuries were reported. Following the investigation, the accused, identified as Joshua Anthony ARIZALA, was arrested without further incident.
Arrested on April 25:
Joshua Anthony ARIZALA, 23, of the 8100 block of Porter Ridge Ln in Manassas
Charged with abduction and domestic assault & battery
Court Date: Pending | Bond: Held WITHOUT bond
Keeping Reading...
From an email to Potomac Local:
"Graham Park Middle School from Triangle, Virginia qualified for the VEXIQ World Competition in Louisville, Kentucky which runs from 23 through 25 April 2017. The two teams traveled to represent the school and are currently in deep competition.
Graham Park Middle Schools team 3613M …they all worked so hard…ranked 25 out of 77 in their division…there were over 300 teams competing in middle school.
The team is led by Oscar Mcculough the teams are comprised of 6th and 7th graders. Team 3613S Sydney To, Simran Patibanda, Comfort Ohajunwa, Shakir Said and Team 3613M Reagan Kitts, Mya Aure, Kirstin Palmateer, Chelsea Rodriguez, Jose Rodriguez.
Teams competed throughout the year and qualified for Worlds in February 2017."
Keeping Reading...
Sponsored Posts
Occoquan Elementary School Principal Hamish Brewer, already known for being an outgoing educator who likes to merge fun and learning in the classroom, earned national award for outstanding leadership Tuesday.
It was presented to him while we were covering Betsy DeVos' visit to nearby Ashland Elementary. So, here's a report from the Prince William County Public Schools Communications Office:
For the first time, Occoquan Elementary Principal Hamish Brewer was at a loss for words. He was stunned speechless when Jim Baldwin, executive director of the Virginia Association for Elementary School Principals, presented the National Distinguished Principal Award for Virginia to him at a surprise school assembly this morning.
"I'll accept this for the team," Brewer said, crediting students, staff, and parents for the school's tremendous performance since he has been at the helm. Occoquan Elementary has high numbers of low-income families and non-English speaking learners. Earlier this year, the school was named a National Distinguished Title 1 School.
"I love beating the odds every day," Brewer says. "We have a relentless passion for children, and a relentless passion for excellence."
"Mr. Brewer has formed a magical collaboration and synergy of a village that has taken on the world to show that all children learn, love, and celebrate their educational experiences. He has created a high–octane, high–achieving and nurturing educational environment," said an official with the Virginia Association of Elementary School Principals, quoting from a letter nominating Brewer for the award. Students say Principal Brewer is visionary, caring, and relentless and they know that he loves them.
It took clever planning to pull off the surprise assembly this morning, but Occoquan Elementary School Assistant Principal Bill Knight, Associate Superintendent Craig Gfeller, and a handful of others managed to do that. While several staff members kept Principal Brewer in his office chatting, students quietly left their classrooms and assembled in the cafeteria.
"Why are we talking?" Brewer thought to himself. "We've got work to do!" Then a call came over the public address system asking him to come to the cafeteria; again, puzzlement: "What is this for?" Brewer thought, "It's too early for the goodbye celebration….we've got SOLs coming up!" Little did he know.
Keeping Reading...
The new BadWolf Public House is about to get $10,000 in grant money from Virginia.
The recently-opened restaurant and soon-to-be brewery in Downtown Manassas won the Agriculture and Forestry Industries Development Grant (AFID) with help from the city before opening in March. It stipulates the brewery — a joint venture between BadWolf Brewing Company and C.J. Finz restaurant in Manassas — will invest more than $200,000 into its new Battle Street location.
That money will be used to invest in new brewing equipment and to improve the building. The grant also stipulates thew brewery must create two new jobs, and, most importantly, purchase nearly $22,000 in grain, wheat, or barley from Virginia farmers.
BadWolf has until May 31, 2020, to make good on its promise to do this, or the state will ask for its money back.
These AFID grants are nothing new to Manassas. Last year, city gin and bourbon makers KO Distillery won a $25,000 state grant that would help it triple production of its product by using Virginia grain.
Statewide, the brewing and distilling industry is booming. It has had a $52 billion economic impact to the state economy, some of which has gone to support family-owned Virginia farms.
"Breweries; this industry has been one fo the fastest growing industries in Virginia if you look at the beverage industry as a whole," said Ben Rowe, with Virginia's Department of Agriculture.
But with so many brewers opening up and not using wheat, barley, or corn that is grown in the state, that was a problem for the agriculture department. The AFID grant was born, in part, to keep more money in the hands of local producers.
"If you have a brewery in a locality and they're purchasing grain out of the state or out of the country, the only thing you're profiting from is the sale of the beer at the breweries," said Rowe.
But the type of grain a microbrewery wants can be much different than major beer makers like Anheuser-Busch.
Today at Virginia Tech, researchers are working to make a better strain of Virginia grain — one that tastes good when made into alcohol, and one that breweries want to buy.
"We're working closely with the food science and technology dept here tech to assess flavor profiles and characteristics of what we're testing and what we're developing so we can make better recommendations about the end use of the products we're looking at," said Wade Thomason, a professor and grains specialist at Virginia Tech.
How much Virginia farmers are paid for their crop determines what they grow each year. Right now, there is no shortage of Virginia-sourced grains for breweries and distilleries who want to buy them, Thomason added.
"I think there is more lip service going on right now from people who say they want to purchase Virginia-grown grain versus those who really are doing it," he said.
Thomason liked the process of shopping for Virginia grain to shopping for a new bike.
"If you want to buy a bicycle today, you can name five places where you can get a bicycle at a different price and a different brand. If you were very specific about one of those you may be down to one or two places, but you would still be able to call a business and find out if they have what you want," he explained.
"We don't have that sort of awareness or interconnectivity between growers, producers, or end users. It's basically, right now, the onus is on the distiller to go find a farmer and make this happen."
Keeping Reading...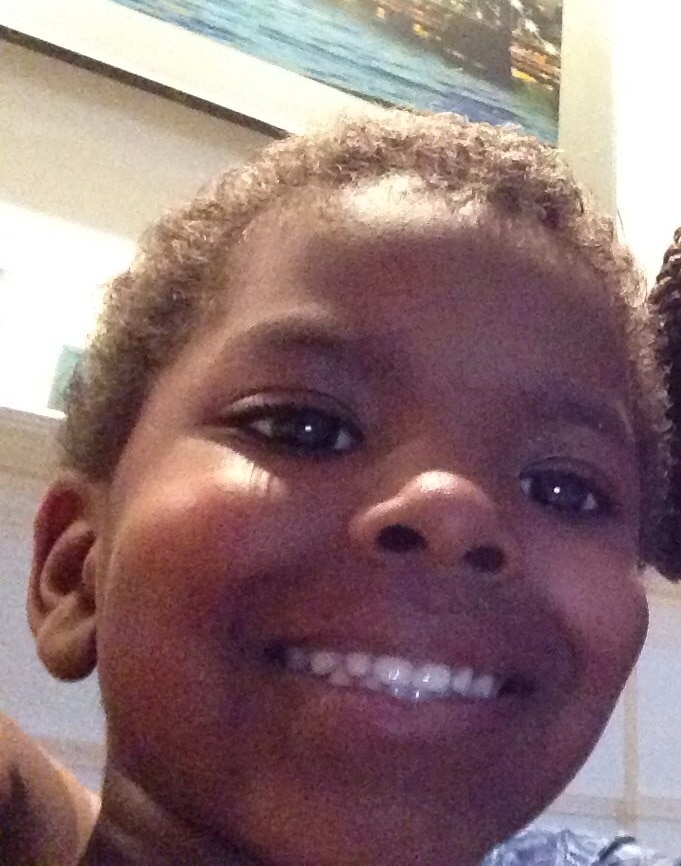 From Prince William police:
**MISSING CHILD: The Prince William County Police Department is asking for the public's help in locating a missing child, Kamari Wells. On April 25 at approximately 6:00PM, officers responded to the 15000 block of William Bayliss Ct in Woodbridge (22191) to investigate a missing child.
The investigation revealed that Kamari was last seen getting off of a school bus in the area of William Bayliss Ct at approximately 4:15PM that afternoon but did not return home. Anyone with information of his whereabouts is asked to call police at 703-792-6500.
Kamari Wells is described as a 7-year-old black male, 3'5'', and approximately 60lbs. He has short, curly black hair and brown eyes. Kamari was last seen wearing black pants with rips around the knee area, a black & white striped shirt, a black & white hoodie with gray sleeves, and black tennis shoes with the white "Nike" logo. Kamari is also carrying a black "Ninja Turtle" backpack.
Updated 10 p.m.
UPDATE: Kamari Wells, who was reported missing earlier this evening, has been located with a family member and is safe. Thank you for your assistance.
Keeping Reading...
From Prince William police:
Malicious Wounding – On April 22 at 12:22AM, officers began an investigation into an assault which reportedly occurred in the 8100 block of Seymour Rd in Manassas (20109) on April 19 at approximately 12:00PM. The investigation revealed that the victim, a 24-year-old woman of Manassas, was involved in a dispute with an acquaintance over social media.
The parties eventually met in person in the above area. During the encounter, the argument escalated physically and the victim, who has limited mobility, was struck repeatedly by the accused. Other individuals were present during the incident and did not intervene in the altercation. The incident was recorded and posted online.
Officers were able to review the video and confirm the assault. As a result of the assault, the victim sustained injuries to her face. Following the investigation, officers obtained warrants for the arrest of the accused, identified as Tenisha Star RANDALL. Attempts to locate the accused have been unsuccessful.
Wanted: [Photo from February 2016]
Tenisha Star RANDALL, 19, of no fixed address
Described as a black female, 5'3", 110lbs with black hair and brown eyes
Wanted for malicious wounding and malicious wounding by mob
Keeping Reading...
The project to restore the Brentsville Jail has reached the final stage, with completion expected any day now. It comes just a few short years before the community will celebrate 200 years of history.
From county seat to small rural town, Brentsville has seen a lot of change during that time. The one surviving building that best represents the changing role of this town is the two-story brick building commonly called the Brentsville Jail.
Brentsville served as the Seat of Prince William County from 1822 to 1893 and the Brentsville Jail housed those accused of everything from selling liquor without a license to horse stealing, to murder.
When the County Seat moved to Manassas, the use of the jail changed as well. The Courthouse was sold and converted into a private school for teachers, in-turn the jail was refitted to act as a student dormitory.
Later when the school moved on, the jail-turned-dormitory became a private residence until it was eventually purchased, given to the county to be used as office space. Today the Jail is in the final stages of the stabilization and restoration project that began in 2010, which will see the building used in yet another purpose; a public museum.
The future museum will explore the people whose stories are connected to the building. The main orientation room will not only explore the history of the jail but also tie it to the history of the town of Brentsville and larger story of Prince William County.
The adjacent room will be a historically furnished Jailor's Office that will examine the lives of the various jailers and their families who at one time lived in the building as caretakers. Across the hall will be another historically furnished room, a criminal cell, in which an inmate was famously assassinated.
The final room downstairs will include STEM-based architectural activities that will highlight the building construction.
The exhibit will continue upstairs featuring a historically furnished debtor's cell and early 20th dormitory room. An audio room will examine the stories of some of the individuals incarcerated in the jail, such as abolitionists, individuals suffering from mental illness, female criminals, and others.
The final room will explore the African-American experience in both Brentsville and Prince William County through most of the 19th century. Two interactive kiosks will also allow visitors to examine some primary documents that are not normally available to the general public.
Brentsville Courthouse Historic Centre is hosting a special Jail Grand Opening on Saturday, May 13, 2017.
Although the museum exhibits will not be installed by opening day, visitors will be allowed to explore the building and receive special tours. Also, special lectures will be offered throughout the day, covering many exciting topics. At 11 a.m., local historian Arwen Bicknell will talk about her new book: Justice and Vengeance Scandal, Honor and Murder in 1872 Virginia, which highlights a murder that took place in the Brentsville Jail.
At 1 p.m., Dr. Sherri Huerta will explore the African-American history of the building with "'Remanded to Jail': How Enslaved Persons Experienced Life and Death in the Brentsville Jail."
Finally, at 3 p.m. local historian Morgan Breeden will talk about his experience living in the jail when it was his family's private residence.
The dedication begins at 10 a.m. and programs run through 4 p.m.
Keeping Reading...
PRINCE WILLIAM COUNTY, Va. — Finding childcare is this area is not only expensive, but it can also be nearly impossible.
That's the message Air Force Lt. Col. Rojan Robotham brought to U.S. Education Secretary Betsy DeVos on Tuesday when she toured Ashland Elementary School near Woodbridge. The airman urged DeVos to continue funding childcare programs through the Department of Education.
When they're not in school, Robotham, who lives in Prince William County and not on a military base, places her in children private day care. The cost for private daycare vs. the cost she would pay to use a child development center on a base is about double.
"I live in Woodbridge, and I can't drive my kids to the closest CDC at Quantico and make it to work on time," she said.
And in some cases, the need for private daycare is so great there's often not enough to go around in the region.
Robotham was one of a handful of military members and their families who spoke with DeVos during roundtable session on Tuesday. With a concentration of military families who live nearby, the school was recognized for its ability to cater to the needs of military children and spouses who are used to moving around.
"I worry about the experiences my son is going to have, and if he is going to have the correct requirements to graduate high school after we move to California," said Air Force Col. Ceir Coral.
Coral's son now attends Forest Park High School, and his daughter goes to Ashland. He stated that they chose to move into the Ashland neighborhood because both schools had a reputation for being military-friendly.
The school is also known for recognizing military holidays and special events.
"We don't [celebrate] Veteran's Day. We do Veteran's month," quipped Jacks.
Andy Jacks, principal at Ashland, said he wore a red, white, and blue striped suit and posted a photo of himself wearing on Twitter to show families how military-friendly his school is. He led DeVos around the school on a guided tour that included stops in classrooms, a computer lad, and a reading room where DeVos sat on the floor and read to children.
DeVos, appointed Education Secretary by President Trump, was greeted by a group of protesters who stood in the rain holding signs that stated "Welcome Secretary DeVos" and "Fund Public Education."
The secretary is a supporter of school vouchers and charter schools. She spent about an and a half today during her visit Prince William County. She did more listening to students, teachers, and parents than talking.
"It was a wonderful welcome here, and just to see the faces of the children I met here, that's the best," she told reporters.
Keeping Reading...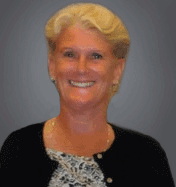 Good morning Prince William – Happy National Volunteer Week! Thanks for all you do- we live in a wonderful community because of you!
· Leesylvania State Park needs volunteers to spruce up the fishing pier by replacing boards and power washing the pier. This pier affords fisherman year round access as well those early birds up to watch the sunrise. Please email Ben at: degrob@hotmail.com to learn more.
· Project Mend a House is registering participants in their Live Well Workshops. The is a free 6 week class to help you with several painful conditions such as arthritis, high blood pressure, asthma, chronic pain and heart disease. The next session begins May 9th at the Woodbridge Senior Center. Please call Jodie at (571) 494-5577 to learn more.
· Friends of the Kennedy Center need volunteers for their JFKC Open House on Saturday May 27th. This event will celebrate what would have been President Kennedy's 100th Birthday. Please register on their website by May 12th- Kennedy-center.org. Jobs include check-in, artist liaison, information tables and more!
· Saved Hands Foundation needs volunteers to teach life skills to adults in Woodbridge two days a week from 4-5pm. Please email Pamela at:info@savedhandsfoundation.org to learn more about the great services given to the homeless clients in the community. (more…)
Keeping Reading...
From Prince William police:
On April 25 at 3:27AM, investigators from the Crash Investigation Unit responded to the intersection of Prince William Pkwy and Balls Ford Rd in Manassas (20109) to investigate a two vehicle crash between a tractor double trailer and a sedan. The investigation into the cause of the crash is currently underway.
The driver of the sedan, identified as an adult male, was pronounced dead at the scene. The driver of the tractor double trailer, also an adult male, was not injured. Further information on the crash will be released when available. The identity of the deceased driver will also be released once a next of kin is notified. Currently, northbound Prince William Pkwy is closed at Balls Ford Rd and is expected to remain closed throughout the morning commute. The investigation continues.
The identity of the deceased driver will also be released once a next of kin is notified. The investigation continues.
Keeping Reading...