Top Stories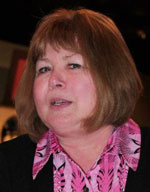 I am a supporter of  Prince William County Supervisor Pete Candland. I don't live in his district  of Gainesville and Keep Reading...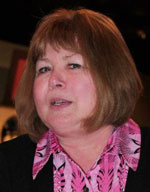 I am a supporter of  Prince William County Supervisor Pete Candland. I don't live in his district  of Gainesville and I don't care whether he is a Republican or a Democrat. I like him because he has youth and energy, is willing to try new ideas and has the courage of his convictions.
Candland is obviously trying to do the best possible job for his constituents and I am sure for all of Prince William County. So, when I received an email from Candland this week, I was impressed with all the information he provided, but it left me with some questions we need to think about.
The current hot topic (at least one of them) is the tax rate. The Board of County Supervisors voted to limit the tax rate for the following year to $1.158, which equals about a 5.5% increase in our taxes. A fair number of Supervisor Candland's constituents were willing to pay more taxes if we also cut spending (32%) and most of his constituents wanted to spend that increase on education. (66%)
I, of course, am wondering what that means to me and my neighbors. Assuming my property value increase is already noted, that would mean about an additional $150.25 this year. So, even though the rate is lower, my taxes increased. (If you want to check your property taxes and real estate value, click here)
Still, it doesn't seem like much of an increase, does it? This is what my real estate tax it looks like over the last ten years:
2003- $2553.22
2004- $2965.84
2005- $3110.76
2006- $3418.38
2007- $3520.02
2008- $3316.80
2009- $2507.64
2010- $2410.06
2011- $2615.30
2012- $2661.62
2013- $3011.70
You can draw your own conclusions about how my real estate taxes have only increased less than $500.00 in ten years. You can do your own calculations and see how your taxes increased, too.
Then, we should add the taxes on our vehicles, ($3.70 per $100.00 value), the license fees,  the taxes we pay locally on our utilities, and the portion of the sales tax that goes to PWC (of the 6% sales tax, 1.7% goes to PWC)., and don't forget the storm water levy and the fire levy that increase this year.
I'm not mathematician enough to give you the total amount of taxes we pay to Prince William County each year. I am going to say we are "low use" residents, though. We have no children in school and have not had any for 20 years.
I have never called the fire department and have only called the police department once in 28 years as a resident. I don't use any social services or public transportation, and since I have never been a commuter, I'll say I use local roads less than average.
We have no children using parks or ball fields or swimming pools and we don't use those amenities. We don't use libraries, as we have great computers that help us find all the information we need.
So, what's my point? I don't know! All those numbers make my head hurt! What if all the other childless couples rallied and said we want better transportation! We want clean, safe neighborhoods! We want businesses to generate jobs so we don't have to commute!
Oh, and we want your children to have a great education. We just don't want to pay for it!
You can view the entire Candland document, titled "Update on your Taxes"
1502 Frances Drive, Woodbridge 4 BD / 2 BA Single Family Detached Agent: Andrea Whittiker Exit Bennett Realty  List price: $325,000 Keep Reading...
Posted in: NewsReal Estate
Samantha: She is a spectacular young cat, about 3 yrs old spayed female tabby. She is a fabulous, friendly, young, Keep Reading...
Kingston: A playful and affectionate, 1 year old DSH tuxedo male who loves to curl up in your lap. He gets Keep Reading...
Dog found in south Stafford 1/16/14: Lab/Hound male mix. Very skinny, very scared. Found Keep Reading...
FOUND HOUND Found wandering on Deacon Road at Ficklen Road in Falmouth in Keep Reading...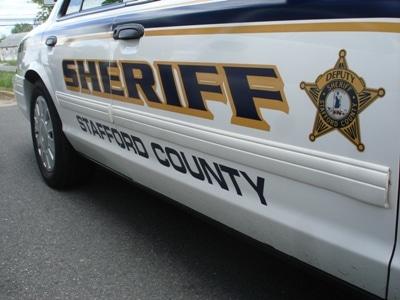 NORTH STAFFORD, Va. – A child was found barefoot and sitting by a creek in North Stafford. A man called 911 Keep Reading...
PRINCE WILLIAM COUNTY, Va. – Police say three teenagers posted inappropriate images of girls onto the Instagram social network to Keep Reading...
MANASSAS, Va. – Someone broke into Wireless Jungle in Manassas. Here's more in a Manassas police report: Breaking and Entering Keep Reading...
Updated Police in Prince William County have asked for your helping in finding an man who robbed a bank in Keep Reading...
Prince William County Schools Superintendent Steven Walts proposed adding three days to the end of the 2013-14 school year to make up for the 12 missed days of schools and the five 2-hour delays due to weather.
Officials took issue with how the Prince William County Public School System budgets its money. The County's Board of Supervisors, Keep Reading...
Chairman Corey Stewart says and says money to lower class sizes and increase teacher pay has to come from somewhere.
There was a surprise for a little girl in the fifth grade at Antietam Elementary School in Lake Ridge on Thursday. Keep Reading...
I am a supporter of  Prince William County Supervisor Pete Candland. I don't live in his district  of Gainesville and Keep Reading...
If you watched the BOCS on February 25, you may have seen the debate raging to set the advertised tax Keep Reading...
Mom on the Run: The Next Chapter I recognize my son's ringtone immediately. It cuts through any sound, any background, Keep Reading...
Last week I read this Police Report: Assault by Mob February 15th at 6:38PM, officers responded to Potomac Mills Mall Keep Reading...