Subscribe Now for Free!
Get
updates straight to your inbox.
The Latest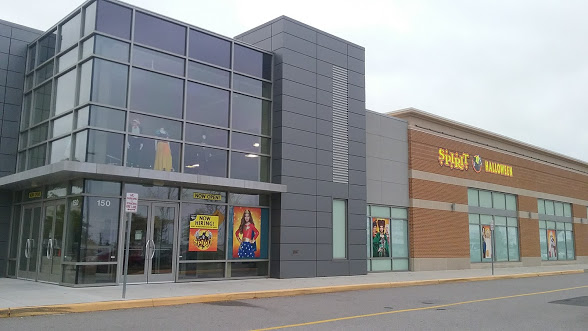 When Stonebridge at Potomac Town Center opened in Woodbridge, community leaders sold it as a destination retail center that would be the model of future developments in Prince William County.
With its mix of restaurants, upscale shops, Wegmans grocery store, and homes, Stonebridge was going to be unlike other shopping centers that had come before it.
Some establishments in the shopping center, like Travinia Italian Kitchen, Golfsmith, and the flash-in-the-pan Toby Keith's I love This Bar and Grill, have come and gone.
Some new ones, like Bar Louie and Spirit Halloween, have opened in their place.
In the case of Spirit, the Halloween shop is a seasonal operation.
From Spirit Halloween's website:
"Spirit stores open in late August through early November each year, stocked with everything you can imagine for Halloween including costumes, masks, wigs, indoor and outdoor décor items, animatronics, makeup, collectibles, props and in-depth accessories."
So, here's the question: Does having a seasonal pop-up store at an upscale destination, near an Apple Store, tarnish the image of the shopping center?
Or, is it better to have a store fill a space on a temporary basis rather than having it sit empty, with the lights turned off?
Your thoughts in the comments, please.
Keeping Reading...
From Prince William County police:
Stabbing Investigation – On October 17 at 12:33a.m., officers responded to a hotel located in the 17100 block of Dumfries Rd in Dumfries (22025) to investigate a stabbing. The investigation revealed that the victims, a 21-year-old man and a 24-year-old man both of Midland, and two other male acquaintances were involved in a verbal altercation at the hotel, which escalated.

During the encounter, the accused stabbed both of the victims in the upper body with a knife. The parties eventually separated and police were contacted. When officers arrived, they detained the accused without incident. The victims were transported to a local area hospital with non-life threatening injuries. Following the investigation, the accused was arrested without incident.
Keeping Reading...
Sponsored Post