MANASSAS PARK, Va. — Commuters are running out of room to park at the Manassas Park Virginia Railway Express station....
Keep Reading
More News »
Subscribe Now for Free!
Get
updates straight to your inbox.
Promoted Posts
Submitted:  Don't let the name fool you—Day of the Dead is not a morbid holiday, explains Miguel Pires, owner of...
Keep Reading
As a candidate for City Council, Theresa Coates Ellis is all about bringing a new perspective to Manassas by looking...
Keep Reading
Dr. Daniel Hampton at Sentara OrthoJoint Center at Sentara Northern Virginia Medical Center in Woodbridge reserves surgery as a last...
Keep Reading
Here are photos of Team Home Instead Senior Care of Manassas that participated in the Walk to End Alzheimer's in Manassas....
Keep Reading
Prince William County is home to many amazing historical sites, each with their own unique stories. Some of these stories...
Keep Reading
This is the third of six stories in our series that will examine the unique assignments within the Prince William County...
Keep Reading
More Promoted Posts »
A power outage that affected thousands of residents along the Lake Jackson Drive area near Manassas, and drivers on nearby roads who faced dark signal lights at intersections, was blamed on a failed switch. 
A padmount switch, a transformer mounted on the ground, failed, Dominion spokeswoman Charles Penn confirmed.. The failure left  area residents without power and heat on a night when a frost advisory had been issued and temperatures dipped into the 30s.
The lights at area homes went dark about 9:15 p.m. Tuesday and was restored at 9:30 this morning, Penn added. 
Police were notified about dark signal lights in the area of the outage: 
*UPDATE – POWER HAS BEEN RESTORED 10:56 a.m.* Drive safe everyone. #TrafficAlert https://t.co/PXKsw9ARuH

— Prince William Co PD (@PWCPoliceDept) October 26, 2016
Traffic signals have been affected at several intersections due to power outage in PWC. #TrafficAlert pic.twitter.com/L1YBfw7Sae

— Prince William Co PD (@PWCPoliceDept) October 26, 2016
Keeping Reading...
From Prince William police: 
Sexual Assault Investigation – On October 25, detectives from the Special Victim's Unit began an investigation into a sexual assault which was reported to have occurred at a home in Manassas (20111). The investigation revealed that the victim, a 9-year-old girl, was sexually assaulted on more than one occasion between September and October of 2016 by a family member. While investigating the incidents, detectives also discovered that the accused showed the victim inappropriate videos. The incidents were recently disclosed after the victim was shown an education video at school regarding appropriate and inappropriate touching. Following the investigation, the accused, identified as Mark Christopher STONE, was arrested.
Arrested on October 25:
Mark Christopher STONE, 28, of Manassas
Charged with 2 counts of rape, 3 counts of forcible sodomy, 2 counts of object sexual penetration and 1 count of displaying inappropriate materials to a child
Court Date: Pending | Bond: Held WITHOUT Bond
Prince William police also reported today charges aggravated sexual battery for a teenager in an unrelated incident: \
Sexual Assault Investigation – On October 25, detectives from the Special Victim's Unit began an investigation into a sexual assault which was reported to have occurred at a home in Manassas (20111). The investigation revealed that the victim, a 10-year-old girl, was sexually assaulted in October of 2016 by a family member. The incident was recently disclosed after the victim was shown an education video at school regarding appropriate and inappropriate touching. Following the investigation, the accused, identified as 17-year-old male juvenile, was arrested.

Arrested on October 25: [Juvenile]

A 17-year-old male juvenile of Manassas

Charged with aggravated sexual battery

Court Date: Pending | Bond: Held at the Juvenile Detention Center
Keeping Reading...
From Prince William police: 
Attempted Malicious Wounding of a Law Enforcement Officer [LEO] – On October 24 at 5:54PM, officers responded to an apartment located in the 14700 block of Deming Dr in Gainesville (20155) to investigate an initial report of a domestic. When the officers arrived, they made contact with the victim, a 73-year-old man of Gainesville. The victim reported to police that a family member, identified as the accused, pushed him before forcibly taking his car keys and leaving the residence. Officers made contact with the accused sitting in the victim's vehicle in the parking lot of the apartment complex. One of the officers opened the driver's side door and asked the accused to exit the vehicle. At that point, the accused put the vehicle in reverse, striking the officer and pinning him between the vehicle door and a sign. The officer was eventually able to move away from the vehicle, at which point, the accused continued to reverse and struck the initial victim. The accused then proceeded to flee and exited the complex parking lot. A responding officer stopped the vehicle in the area of McGraws Corner where the accused was taken into custody after initially refusing to exit the vehicle. While speaking to the accused, officers determined he was under the influence of alcohol. Following the investigation, the accused, identified as Delanyo Kwaku APPIAH, was arrested. The initial victim sustained a minor injury to his leg. The officer sustained minor injuries and was treated at an area hospital.

Arrested on October 24: [No photo available]

Delanyo Kwaku APPIAH, 36, of the 14700 block of Deming Dr in Gainesville

Charged with 1 count of attempted malicious wounding of a LEO, 1 count of attempted malicious wounding, 1 count of robbery, 1 count of unauthorized use of vehicle, 1 count of driving under the influence and 2 counts of felony hit & run

Court Date: December 15, 2016 | Bond: Held WITHOUT Bond
Keeping Reading...
Submitted: 
Don't let the name fool you—Day of the Dead is not a morbid holiday, explains Miguel Pires, owner of Zandra's Taqueria in Old Town Manassas. Rather, the holiday is a festive celebration honoring loved ones that are no longer with us. Family and friends come together for feasts, dancing and to make offerings to the deceased, such as sugar skulls and service in the form of cleaning and decorating grave sites. Pires says that it is in this celebratory spirit that he invites the community to gather at his taqueria and bar for a Day of the Dead charity event.

From 5 to 8 p.m. on Nov. 2, Zandra's will be collecting food and raising money for SERVE, a program of Northern Virginia Family Service (NVFS), the largest private, nonprofit human service organization in Northern Virginia. NVFS addresses the challenges of systemic poverty on the community.

Each patron who donates nonperishable food items that evening will receive a voucher for a free taco, and the restaurant will also donate $1 from every margarita sale to SERVE. Additionally, the musical guest, Purpose, is donating its performance proceeds to SERVE.

Zandra's Taqueria is located at 9114 Center Street in Manassas. For directions and menu items, visit www.zandrastacos.com or call 571-359-6767.
Keeping Reading...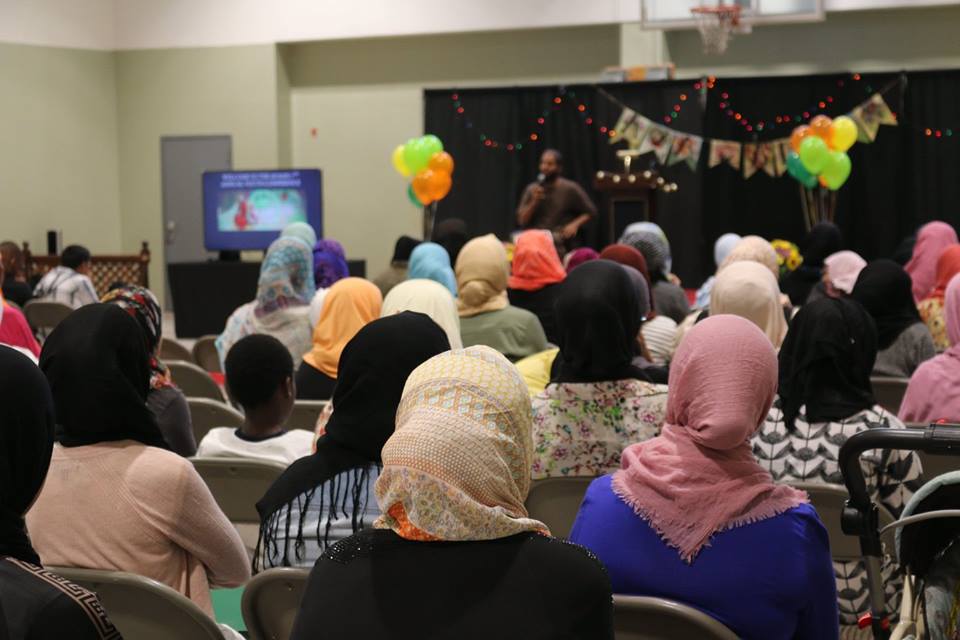 BRISTOW, Va. — A proposal to Prince William County to issue a special use permit to the All Dulles Area Muslim Association for it to build a mosque in the county's Rural Crescent will head to the planning commission for the first time.
We wrote about proposed worship center last month. Prince William County Planning Manager Steve Donohoe told us the plans for this mosque have been under review for longer than usual when compared to other proposed projects in the county.
Here's an update Brentsville District Supervisor Jeanine Lawson sent to her constituents today about the mosque: 
The Special Use Permit for the All Dulles Area Muslim Society (ADAMS) land use proposal is scheduled to be heard by the Prince William County Planning Commission (see below). The commission is a panel of eight citizens appointed by the Board of County Supervisors (BOCS) to advise the Board on land use and development issues. All land use applications are first deliberated by the commission who will make a formal recommendation to the BOCS. The application is then scheduled for a public hearing before the Board of County Supervisors for the final decision.

Planning Commission Public Hearing
November 2, 2016 at 7:00 pm
Board Chambers
James J. McCoart Administration Building
1 County Complex Court, Prince William, VA 22192

You may submit email comments to the planning commissioners (email addresses below) in advance and/or attend to speak at the public hearing. Citizens are allowed 3 minutes each. In addition to the hearing, the public can submit email comments at any time to be added to the case file:
http://www.pwcgov.org/government/dept/planning/Pages/Submit-a-Comment.aspx
The case name/number is: PLN2014-00313

The planning staff report will be available online October 26, 2016. At that time, I will forward the link. If you would like additional information on this application, you may contact Planning Manager Steve Donohoe. Phone: (703)792-5282 or sdonohoe@pwcgov.org
Keeping Reading...
MANASSAS PARK, Va. — Commuters are running out of room to park at the Manassas Park Virginia Railway Express station.
Now, Virginia's only commuter railroad aims to work with the city to build a new parking deck for those who drive to the station and then catch a morning train to Alexandria, Arlington, and Washington, D.C.
From VRE spokesman Paul Dean:

VRE invites the General Public to join us at the Town Hall Meeting at Manassas Park City Hall on November 1, 2016, from 5:30 – 7:00 PM, to learn about the sites being evaluated for the VRE Manassas Park Station Parking Expansion and to provide feedback on the Preferred Alternatives. For more details, see: www.vre.org/projects-plans-facility/plans/manassas-park-station-parking-expansion/

VRE is conducting a study to address the need to expand the existing parking at the Manassas Park station. Approximately 500 more spaces are needed to meet future projected demand, in addition to the 600 existing surface parking spaces currently serving the station.

The study includes analysis of alternatives, environmental documentation, and will determine the location, size, and design of the proposed parking facility, and the type of grade-separated pedestrian access to the existing platform if needed. Cost projections are not available at this time.

The study was initiated in July 2016 and the Manassas Park Governing Body will consider and potentially select a preferred alternative for the site of the parking facility on Nov 15, 2016. Formal public comment is invited at the Governing Body meeting on Nov 1, 2016 at 7:00 PM. Prior to that date, comments may be submitted via mail or email.

Mail: Virginia Railway Express, 1500 King St. Suite 202, Alexandria VA 22314 Attention: Manassas Park Station Parking Expansion Study
Email: gotrains@vre.org
Neighboring Manassas City opened a parking deck more than 10 years ago to serve VRE riders, shoppers, and tourists in the Downtown neighborhood. 
"The parking garage is like Goldilocks and the Three Bears," said Manassas City Councilman Jonathan Way.
Prior to its construction, some people feared the garage would be too empty, that few drivers would use it creating a safety hazard, explained Way. Others feared it would be too tall, creating an eyesore in the historic area. 
Way called the parking deck the first modernization of the city's downtown. The garage was built to keep the same look and feel of other brick buildings nearby, but expanded the city's parking capacity, allowing for more events, more commuters, and for more visitors to easily find parking.
Manassas Mayor Hal Parrish said VRE stations on both the system's Manassas and Fredericksburg lines create hubs where people want to visit.
"Though there are people [that use the parking garage] who will come and go and will not stay or in Manassas, some will come back over the weekend shop if they see something they like," said Parrish.
There have been failed attempts to incorporate the parking deck into the city's annual 4th of July festivities. Residents have long wanted to watch the city's fireworks display — billed as the largest in Northern Virginia — from the top deck of the parking garage.
An effort this year to sell tickets to an event that would have welcomed fireworks spectators to the parking deck failed. Parrish said also police had concerns about too many drivers trying to exit the parking deck at once following the fireworks show. 
Manassas continues to look at other locations to build parking decks, though none are tied directly to VRE, said Parrish. The city won't be outdone with a nicer parking garage built by its neighbor, Manassas Park. 
"I think we're not going to let anyone get build taller than we do here in Manassas, in the center of Prince William County," quipped Parrish.
Keeping Reading...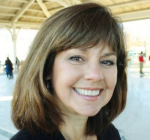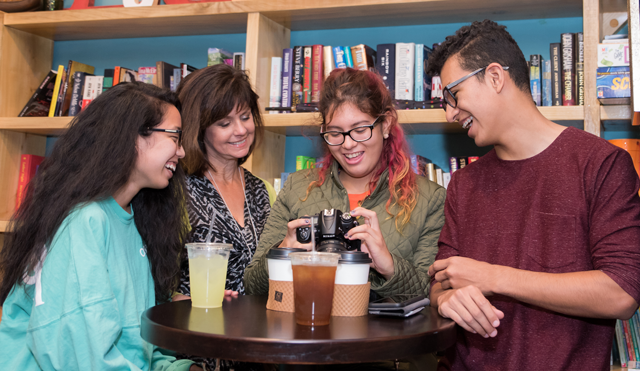 As a candidate for City Council, Theresa Coates Ellis is all about bringing a new perspective to Manassas by looking at what she calls "the bigger picture." For Ellis, this bigger picture includes her passions: education and community involvement.
Investing in local youth
For more than 25 years, Ellis has worked with children of all ages. A single mother, then a remarried mom raising a blended family of seven children, Ellis earned her college degree attending George Mason University (GMU) full time while building her business. Later, with her youngest off to college, she became interested in working with kids in an educational setting again. Touring the school her children attended, she realized there was a perception that did not match the positive interactions she was having there. Concerned the "good word" was not getting out, she came up with a plan.
Ellis worked to get the children networking. Calling them ambassadors for the community, Ellis founded sponsored the Community Connection Network, CCN Manassas, the Manassas City Public School (MCPS) High School Media Team in May 2015. What started as a diverse group of four students serving as a public relations team for the school soon branched out to 16 students covering community events.
The team began capturing the spirit of the community through video, photos, and stories, representing Osbourn High School, service organizations, historical sites, or events happening in Manassas.
At one point, Ellis hired the club's original president part-time to write blogs and record videos. When he had to interview at George Mason University (GMU) for a scholarship, Ellis advised him, explaining what to wear and what to do, as well as what body language to demonstrate. After the interview, he told her it went well. GMU liked the fact that he had helped start a club, that he had created something for the school and community. That student ended up getting a full, four-year scholarship.
"I'm really proud of him," Ellis said. "All the kids who graduated did really well."
But, Ellis, who also serves on the advisory committee for the Manassas school system's Career and Technical Education program, said, "Some kids come out of high school and will be going into technology and vocational careers, not necessarily college. They may have the opportunity to own a business. It's important to teach vocational skills like these, too, as well as entrepreneurial skills. To do this, the community needs to be involved. You have to have businesses and community leaders reaching out to students."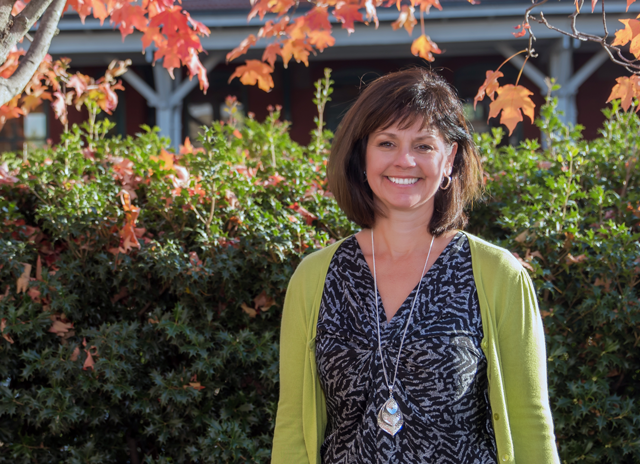 Perception is reality
Ellis can see the potential of a community-driven public image campaign for the City of Manassas. If elected, she would like to introduce a Public Image Committee that would not just be "PR" for Manassas – it would educate those beyond Manassas about the community. While Ellis is proud of the city's historic roots, she feels the city needs coverage beyond that aspect. Ellis says that attracting new businesses and more community investment can come from covering the city's modern strengths as well.
Ellis said she has the plan and the experience to take on the task of promoting a positive image for Manassas. As founder and owner of Tackle Management Corp., a company providing management and public relations services to businesses and organizations in Manassas, she has earned the reputation of being experienced and solution-oriented. "When you're in business, you have to be a problem solver," she said.
What's more, Ellis said she knows the business aspect of running successful organizations. Working in leadership capacities with Manassas Regional Airport Commission, as President of the Bull Run Rotary Club, the Inter-Service Club Council of Greater Manassas, the MCPS Education Foundation Marketing Committee, and Cobblestone Business Center gives her insight into the local economy, which is the backbone of the community.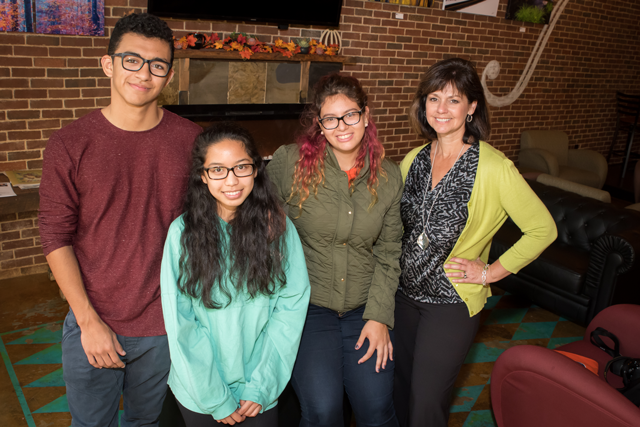 Not a politician
Ellis planned her candidacy for years before throwing her hat in the ring. "I'm not a politician," she noted, but she had "serious concerns" and thought about how to fill the need. Ellis has found she really enjoys talking with the community. "I love it. I love getting out and talking to people and hearing all the issues."
She says the community is receiving her well on the campaign trail. Residents remark consistently about her door-to-door campaign style, adding that she is the first candidate that has come to their door. Ellis sees this as encouraging and hopes it also encourages more community involvement. "I believe the more people you have invested in the community, it's only going to get better. People have a pride and ownership in their community."
Ellis understands being invested in her community and believes this will make her an excellent city councilperson. "When you're really involved in the community, you see things differently. I'm open minded. And I think that makes a difference."
For more information on Theresa Coates Ellis, visit her website, TheresaCoatesEllis.com.
Keeping Reading...
A frost advisory is issued for Prince William County, and the cities of Manassas and Manassas Park as one of the coldest nights of the season is setting in. 
From the National Weather Service: 
...FROST ADVISORY REMAINS IN EFFECT FROM 3 AM TO 9 AM EDT
WEDNESDAY...

* TEMPERATURES...32 TO 36 DEGREES OUTSIDE OF DOWNTOWN WASHINGTON
  AND DOWNTOWN BALTIMORE.

* IMPACTS...POTENTIAL DAMAGE TO SENSITIVE PLANTS.

PRECAUTIONARY/PREPAREDNESS ACTIONS...

A FROST ADVISORY MEANS THAT WIDESPREAD FROST IS EXPECTED.
SENSITIVE OUTDOOR PLANTS MAY BE KILLED IF LEFT UNCOVERED.

Keeping Reading...
HAYMARKET, Va. — Fire crews are on the scene of a structure fire in the 17000 block of Stormy Drive near Haymarket.
Crews found a fire in the chimney of the house about 8:30 p.m. Firefighters ran hose several feet of water hose from the pumper trucks to the house.
Crews reported the fire had been extinguished shortly after arriving on the scene.
Crews on the scene reported problems extending the house due to a "significant elevation" issue, due to the home's location on a hillside.
Fire crews from Fairfax County were dispatched to assist Prince William crews.
There were no immediate reports of injuries. We'll post more details on this story when we have them.
Keeping Reading...
Submitted to Potomac Local: 
We are the only brick manufacturing facility in the area and was asked to host the SpecMix 500 Bricklayer Competition.

I apologize for the last minute invitation, but I'd like to invite you to attend our first bricklayer competition in this region on Thursday, Oct. 27 [9905 Godwin Drive, Manassas, VA  20110 at 11 a.m.].  There are 22 regional competitions. 

Winners will compete at the world championship in [Las] Vegas in January. Please see the website for full details.  The event itself is free. We are looking for spectators to come out and support these contestants and watch as these top masons compete for their spot. 

Our region have chosen to invite the American Cancer Society who has confirmed six volunteers for the event.  All proceeds from food purchases, games, and raffles will be contributed to the cancer society.
Keeping Reading...