Two of four towers collapsed at WPWC-AM, a radio station in Dumfries. The towers are used to broadcast Radio Zion,...
Keep Reading
More News »
Subscribe Now for Free!
Get
updates straight to your inbox.
Promoted Posts
Here are photos of Team Home Instead Senior Care of Manassas that participated in the Walk to End Alzheimer's in Manassas....
Keep Reading
Prince William County is home to many amazing historical sites, each with their own unique stories. Some of these stories...
Keep Reading
This is the third of six stories in our series that will examine the unique assignments within the Prince William County...
Keep Reading
After seven years in business, and having to turn away hundreds of tourists due to space limitations, the Manassas Junction...
Keep Reading
Diners in search of fast, novel, and delicious meals may soon have more choices as new rules enable food trucks...
Keep Reading
The Prince William Chamber of Commerce invites all residents of Prince William County and the Cities of Manassas and Manassas...
Keep Reading
More Promoted Posts »
Kristen Michelle Kiefer has spent a year and a half on the Manassas City School Board. 
The Board appointed her in February 2015 after Ilka Chavez stepped down. She is runing to keep her seat on the Board, and city voters will head to the polls on November 8.
We sent a questionnaire to Keifer and call candidates seeking a seat on the Manassas City School Board. Her responses are below: 
PL: What are the top three major issues facing Manassas residents?

Kiefer: Envisioning and shaping the future for student achievement, ensuring safe, nurturing learning environments and workplace, and communicating with key stakeholders.

PL: What concrete solutions do you propose to address these issues?
Kiefer
: Envision & Shape the Future for Student Achievement
• Make every school a strong center of learning for students to reach their full potential
• Fight to make sure achievement is about rigor, innovation & hands-on experiences, not just tests
• Equip students with real world skills and critical thinking needed to thrive ensure safe, nurturing learning
Environment & Workplace
• Continue positive changes in class structure to provide more supervision during class transitions
• Promote Positive Behavioral Interventions & Supports (PBIS) to 'course correct' early on
• Ensure re-entry plans are constructive for the student but also demands accountability on their part
Communicate with Key Stakeholders
• Connect with parents, teachers & community members through open, courageous conversations
• Increase awareness of the multiple mechanisms to stay informed and become involved in the division
PL: From your perspective, what is the job description of the office you're seeking?

Kiefer
: "At the center of the universe is a loving heart that continues to beat and that wants the best for every person. Anything we can do to help foster the intellect and spirit and emotional growth of our fellow human beings…that is our job. Those of us who have this particular vision must continue against all odds. Life is for service." – Fred Rogers
For me, this quotation resonates as I think about the attributes I feel a School Board member needs to possess: selflessness in thinking about all students, passion for the mission of the improvement of our children holistically, and commitment to be in the service of others. For me, the job description is NOT a politician (even though it's an elected office). Instead, I view it as being a public servant committed to the mission of preparing our children for their futures through good governance, sound stewardship of resources and strong, cascading leadership at all levels of the division.

PL: What expertise will you bring to the office?

Kiefer: Being raised by a mother who was both an educator and an administrator, I have an appreciation for the value of a good education and its importance to being the foundation for children as they look to build their futures. I watched how much time and energy my mother poured into each and every child, day in and day out. I saw her struggle for and with them…..they were all her children. She is an inspiration to me, and has instilled in me that education is a gift and that everyone deserves to have an equal opportunity to have that gift in their own lives. And she is the one who encouraged me to go for the school board appointment last year.as it helped me determine the course I would take in my own educational journey.
Through dedication, loans and working while in school, I went on to earn my Bachelor in Business Administration, a Bachelor of Science in Health and a Master of Public Policy. Additionally, my husband and I are now helping our own children on their own MCPS educational journey and trying to make them the best students and citizens they can be and instilling the importance of being committed to, and personal responsibility to their own educational and life's journey.
With the solid basis provided through this education, I have developed a knowledge base that enhances what I am able to do in my professional life. As Chief of Staff at a national organization, I am a change agent both internally and externally, am in charge of ensuring strategic alignment across all aspects of the organization as we try to achieve lofty 2020 goals, and oversee our external affairs, community network development, Board governance and customer relationship management functions.
I have to be a good listener, a strong executive manager, an example to staff members and a representative of the organization and its mission – all skills that I believe, parallel those needed to be a School Board member. As I think about my childhood roots, my educational background and my professional life, I understand how fortunate I am for the opportunities I have been afforded and believe that I have an even bigger societal contribution to make.
My involvement in the Manassas City community has included a PTO Presidency at Baldwin Elementary School, Committee Chair for the Mayfield Intermediate and Metz Middle Schools' PTA, membership on the Superintendent's Parent & Community Leadership Academy and Key Communicators Group, representative on the Gifted & Talented Program Advisory Committee, and leadership roles in the Greater Manassas Baseball League (GMBL), Girl Scouts and Cub Scouts. I am ready, able and willing to serve the City of Manassas if re-elected to the School Board.
PL: Do you feel that the average citizen is well informed and understands the workings of city government? If not, how do you intend on improving communication with your constituency? 
Kiefer: Now that I have been in public office for about a year and a half, I can say that I don't believe that many citizens understand the "ins" and "outs" of local government. In terms of the school division, I think that understanding the distinction between what the School Board is and is not responsible for is something that is difficult to understand. Similarly, I think we have work to do to talk about how the School Board and City Council are or are not interrelated. I am proud of the efforts that the Manassas City Public Schools division has put into place to increase communication and it is something that the School Board, superintendent and staff talk about a lot. And, we know there is room for improvement and will continue to strive to better tell the "story of our schools", communicate even more effectively with parents, teachers and the community by listening to how they best receive information and with other local community leaders and citizens.
PL: Have you ever made any mistakes in your public life? How have they affected you?
Kiefer: Everyone has things in their lives which they wish they had done differently, and I am no exception. The one thing that I will always be cognizant of is whether I am following my gut and my heart in the questions I ask and the decisions I make when we talk about our children. Many tough decisions come before the School Board and it is my duty to be fully informed, process all information and make the decision that I believe is best. I have had my first year and a half to observe how things work and am now more comfortable with the work at hand.
PL: Our readers want leaders in local government. Why should they vote for you?
Kiefer: If you speak with anyone who knows me or works with me, they will tell you that I am a very mission-oriented and focused person. I am behind-the-scenes in the impact I make and do not look to be in the limelight. Being a public servant is not about ME, it's how we find ways to collectively co-create the community we ALL want to live in. I am sincere and believe in our children as the future of our community and of our country. Relationships are everything and, if we can't collaborate and work together for the greater good, then we are nothing.
Keeping Reading...
Peter O'Hanlon is running for a seat on the Manassas City School Board.
We sent a questionnaire to O'Hanlon and all candidates running for Manassas City School Board. His responses are below: 
PL: What are the top three major issues facing Manassas residents?

O'Hanlon: Communications, safety, and curriculum.

PL: What concrete solutions do you propose to address these issues?
O'Hanlon: First, I want to work to improve communications. While the schools work very hard to reach out to and involve parents, we still have some improvements to make. I have often observed parents pour out their hearts to the school board, advocating for their children, without receiving a response. Items brought to the board must be responded to, preferably, publicly at the next meeting.  Additionally, we have to ensure we have a means to communicate to all of our families. When disseminating information, we must keep in mind that everyone does not have access to the same resources.
Second, we need to ensure the safety, both physically and mentally, of all of our students and staff. The schools have made great advances in improving safety such as increased background checks of employees, scanning the identification of all school visitors, and more in-depth checks for volunteers. However, the schools need to be more transparent about safety incidents at the schools. Both the schools and the police have an obligation to report, for the public record, all serious incidents where students or faculty were at risk. Additionally, we need to continue the task of eliminating bullying at all levels of the system. Everyone should feel the same level of comfort they would in their own home.
Third, we need to continue evaluating the course selections and career paths available for the students. We hear quite a bit about STEM (Science, Technology, Engineering, and Math), but as everyone here can attest to, not everyone goes into these fields. The humanities are imperative as we head down a slope where there is increasing the loss of quality written and verbal communication. Additionally, we too often ask our students to make choices of paths at earlier and earlier ages, often to the detriment of providing a more rounded education. We also tend to over-emphasize that college is the only path.
According to Forbes, six of the twenty fastest, growing jobs do not require four-year college degrees. We need to take a greater look at the needs locally, and ensure the schools are meeting these needs, where possible. The trades always need attention, as we always have a need for electricians, plumbers, and carpenters. Vocational and Technical Education courses must be offered, if for no other reason than to provide life skills, in addition to career exploration. We must prepare well-rounded students for the community and the world we live in.
PL: From your perspective, what is the job description of the office you're seeking?

O'Hanlon: As a school board member you represent the community in advocating for the best educational opportunities for our children.

PL: What expertise will you bring to the office?

O'Hanlon: I am the parent of five children who have all gone through the Manassas City Schools, the youngest currently a senior. I have been an active volunteer in the schools for 25 years. Additionally, as a retired senior auditor, I have the ability to work for solutions in areas of underachievement. I can ensure the resident's investments are properly utilized.
PL: Do you feel that the average citizen is well informed and understands the workings of city government? If not, how do you intend on improving communication with your constituency? 
O'Hanlon: I believe they understand how it works, however, they don't always like how it works. I would improve communications by providing feedback to parents who bring issues before the school board. These issues would be addressed at the following meeting. Additionally, I would suggest forums, both public and for educators, to discuss educational issues. The parents need to have more dialog with the schools, not just the one way communication we currently have.
PL: Have you ever made any mistakes in your public life? How have they affected you?
O'Hanlon: Not that I consider it a major mistake, just a learning experience. I wish I had completed a college education when I was younger. My mistake was to leave college after two years (for several reasons) and not return full time.
PL: Our readers want leaders in local government. Why should they vote for you?
O'Hanlon: I have taken on leadership roles in both my former work life and in all the volunteer positions I have held. I give tirelessly of myself trying to improve people's situations in life. I believe my running for the school board is just taking all my other efforts to the next level.
Keeping Reading...
From Prince William police: 
Armed Robbery – On October 20 at 8:48PM, officers responded to the Shell service station located at 3186 River Heritage Blvd in Dumfries (22026) to investigate a robbery. Employees reported to police that two unknown, masked men entered the business and approached the counter. Once at the counter, one of the men brandished a firearm and demanded money. The men fled the store with an undisclosed amount of money. No injuries were reported. A police K-9 search the area for the suspects who were not located.

Suspect Descriptions:

2 black males, unknown ages, both between 5'8"-5'9" – no further description provided

Both were last seen wearing a black hooded sweatshirt, black jeans, and black ski-style masks; One suspect was wearing black shoes while the other wore white shoes
Keeping Reading...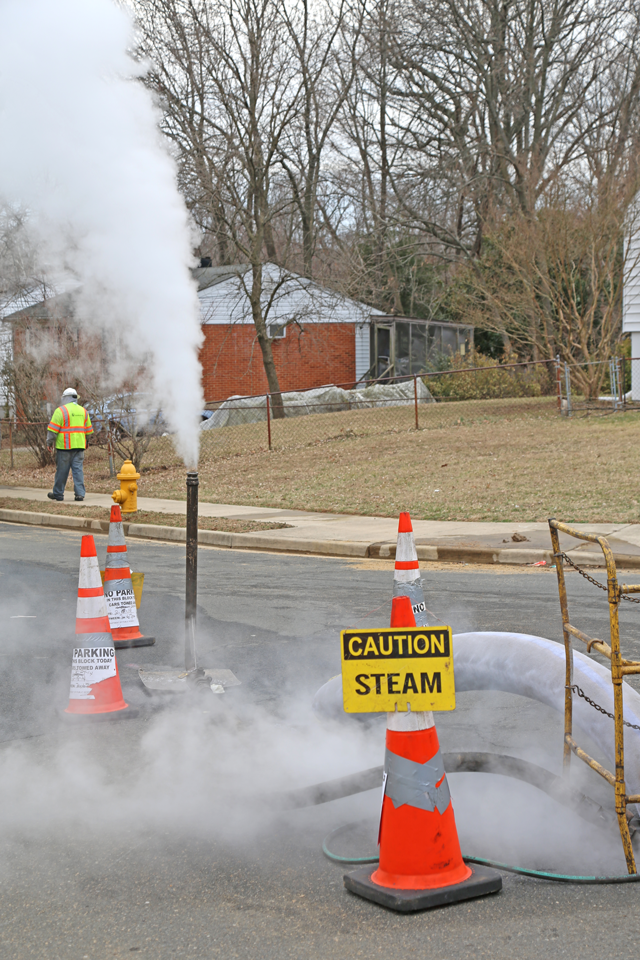 DUMFRIES, Va. — Residents of the Williamstown neighborhood in Dumfries should expect to see maintenance work being performed on the sewer system.
Prince William County Service Authority press release: 
Expected to take approximately nine weeks to finish, the project entails lining sewer mains with Cured-In-Place-Pipe. The lining process is done in lieu of replacing the pipe itself, which is often a much more costly and disruptive measure for both customers and the utility.

Once completed, the resin-like substance used in the CIPP process hardens and essentially becomes a new pipe inside the existing sewer main. This protects the main from tree root intrusion and corrosion that can occur over long periods of time. CIPP also prevents groundwater infiltration into the sanitary sewer system during rain events, which helps reduce the amount of flow to the wastewater treatment plant.

The average sewer pipe lasts about 40 years, while CIPP can extend that lifespan to 90 years.

Each year, the Service Authority inspects more than a hundred miles of sewer line to determine where CIPP would be most effective. The Service Authority's goal is to line eight miles worth of sewer main by June 30, 2017.
Keeping Reading...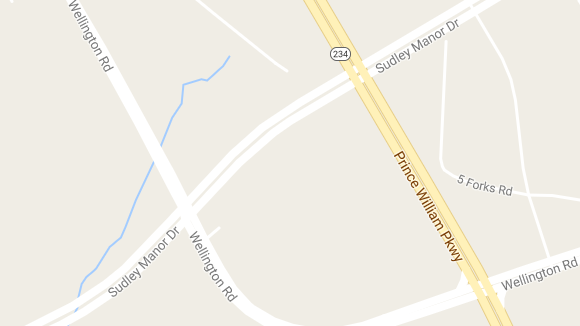 Press release: 
The Prince William County Service Authority will soon be replacing a small portion of water main underneath Sudley Manor Road near Manassas. Once completed, the new main will help reinforce service reliability to the area.

The project entails the installation of a 320-foot section of 16-inch pipe beneath Sudley Manor Road just southwest of where it intersects with Prince William Parkway and just east of Wellington Road. The project is scheduled to start in early November and should be completed by the end of the year.

The work is scheduled to take place from 10 p.m. to 6 a.m. There will be signage providing detour information for traffic along Sudley Manor Road, Wellington Road and Prince William Parkway. This work is not expected to impact water service to Service Authority customers in the area.

The project cost is approximately $400,000.
Keeping Reading...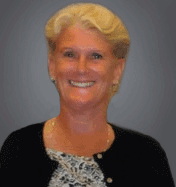 Good morning Prince William – Happy Halloween! Historic Manassas is looking for volunteers to help with their Haunted Happenings event on Saturday, October 29th from 9am-12noon. Duties include helping with fun games for the children in costume. You don't want to miss the fun- please email Erin@historicmanassasinc.org to learn more.
· SERVE is looking for youth groups to distribute flyers in their neighborhood about collecting TP when they trick or treat- yep you got it everybody could use a little extra TP especially families in need. Call Navara at 571-748-2536 to learn more.
· The Retired and senior Volunteer Program is looking for volunteers age 55+ to present the Safe at Home curriculum to 4th-grade students. Come be part of the team to teach cute kids critical life skills while they are home alone. Please call Jan at (571) 292-5307 for more info.
· The Potomac River Cleanup at Leesylvania State Park needs volunteers on Saturday, November 12th at 11 am. Be sure to wear bug spray, closed toed shoes, old clothes, and sunscreen for this super fun get-a-little -dirty job. You'll know immediately how much impact you have on our precious resources! Please call (703) 583-6904 to register.
· Bright Care Center in Manassas provides social and medical services to adults with disabilities. Volunteers are needed daily to pick up the noon lunch meal from Caton Merchant House for the participants. Volunteers are also needed for activities such as crafts, puzzles, music and jewelry making. This is a great job for teens age 16+. Please call Nyome at (703) 330-5836 to learn more.
· The Soroptimist Club of Manassas invites young women age 14-17 to nominate themselves for their Violet Richardson Award Program. This program celebrates volunteer service to better our community. Please email jamilah.dalton@gmail.com to learn more.
· The SPCA is teaming up with ACTS to provide healthy and safe food alternatives for pets at Thanksgiving. They are collecting pet food that will be distributed to the Operation Turkey families. Volunteers are needed to fill the bags of pet food by November 15th. This is the perfect job for scouts and youth groups. Go to www.pwspca.org for more info on the Thanksgiving pet food drive.
· Saved Hands Foundation is looking for volunteers to teach Microsoft Office to adults either in the evenings or daytime. They are also looking for a grant writer, administrated support and a marketing director. Be part of the team offering skill building to disadvantaged adults. Please email info@savedhandsfoundation.org to learn more.
· The Hilda Barg Homeless Prevention Center is looking for volunteers to help at the front desk on weekdays. Tasks include welcoming guests, answering the phone or assist residents and staff with admin projects. Volunteers must be 18 yrs. +. Please call Paola at (571) 748-2674 for more info.
· Prince William Area Free Clinic is looking for volunteer Pharmacists on Tuesday evenings from 3-7pm at their Woodbridge clinic. Please fill out an application at: pwafc.org/our-team.
· Operation Turkey is right around the corner! This is great opportunity to help those in need with all the fixings for a Thanksgiving meal. The special basics we all love include green beans, sweet potatoes, boxed pie crust, corn, biscuit mix, stuffing, box muffins, pumpkin pie mix, mashed potatoes, gravy packets or jars and of course cranberry sauce. Donations can be made to both ACTS in Dumfries and SERVE in Manassas.
· The Manassas Christmas Parade is in need of volunteer marshals! Also, there are several levels of sponsorship available. This year's theme is Believe. Visit www.gmchristmasparade.org for more information or contact Nora at: nora@greenteaminc.com.
· The Greater Washington Heart Walk takes place on November 5th on the National Mall. Help fight heart disease and stroke. Go to www.greaterwashingtonheartwalk.org for information and to register as a walker or volunteer.
· If you are looking for other opportunities, please don't forget to call my wonderful team at Volunteer Prince William. Jan can help you with the Retired and Senior Volunteer (RSVP) opportunities at (703) 369-5292 ext. 1, Shelley can help with any individual or group project and send you weekly updates if you'd like. Shelley is at (703) 369-5292 ext. 0, and Bonnie can help you with opportunities available in Disaster Preparedness at (703) 369-5292 ext. 3. Please visit our newly re-vamped website at www.volunteerprincewilliam.org. Thanks so much for all you do in our community.
Call to Action is a column written by Volunteer Prince William Director Mary Foley.
Keeping Reading...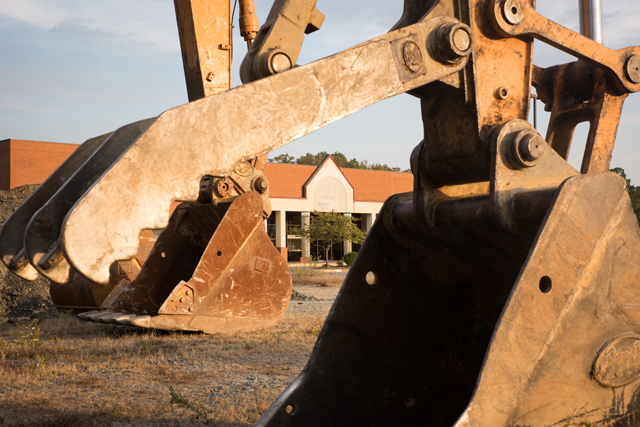 STAFFORD, Va. — There was no final evening showing on Thursday.
By 5 p.m., the sign that hung on the front of the building had been removed. The lights inside the theater were dark, and trash had been strewed across the floor.
The doors to the Regal Aquia Cinemas 10 — the only movie theater in Stafford County, the place where for so many residents memories were made — is closed forever.
The theater will be demolished to make way for a new Harris Teeter grocery store at the newly redeveloped Aquia Town Center. New condominiums named 15 Aquia have been built, and the Harris Teeter will provide new shopping options for new residents and to those who live in the adjacent Aquia Harbour neighborhood.
A final showing at the theater was reported to take place Thursday. Multiple phone calls and an email placed by Potomac Local to Regal Entertainment group prior to Thursday went unreturned.
One Stafford County resident who posted to Twitter was saddened by the closing.
@PotomacLocal So much for a closing-forever party. Odd. Lots of memories there. Poof.

— NickZ (@nickz) October 21, 2016
Movie fans in Stafford County won't be sad for long, however, as a new, expanded Regal Cinemas will be built on nearby Garrisonville Road.
The Regal Aquia 10 was built in 1989, according to the Stafford County Commissioner of the Revenue's Office.
Keeping Reading...
Two of four towers collapsed at WPWC-AM, a radio station in Dumfries.
The towers are used to broadcast Radio Zion, a Spanish Christian Radio outlet. The station is operating on low power due to the loss of the towers.
Station owner Al Hammond said a sycamore tree fell onto one of the support wires of one tower can cause it to collapse. That tower then fell onto the lines of a second tower causing it to collapse.
The towers' collapse damaged the base of both structures. Hammond said new towers had been ordered at the cost of $70,000 each to replace the fallen structures.
A rainstorm that occurred in our region, prior the time when Hurricane Matthew impacted the east coast, caused the caused the ground to become soggy and the sycamore tree to tumble, causing a domino effect on the towers, said Hammond.
No injuries were reported in the towers' collapse. Two of the four towers at the radio station, located at the corner of Mine and Van Buren roads can be seen from Interstate 95.
The towers site is located along the bank of Quantico Creek is known to flood after heavy rains. A bridge that carries traffic on Van Buren Road over Quantico Creek also catches debris when the creek floods.
"This has always been an issue since the station was built in 1965," said Hammond, who is the third owner of the station.
Hammond expects his replacement towers to be manufactured within six weeks; then they will be erected in place the old towers. The towers sit on eight-foot pedestals because the ground at the site can become soggy, he added.
The radio station has undergone changes over the years, to include a switch from its original broadcasting frequency of 1580 AM to its current spot on the dial at 1480 AM. Before becoming an outlet for a religious broadcaster, the station played country music.
Raymond Wilson "Cousin Ray" Woolfenden owned and managed the station from the mid-1970s to 2000 when it was sold to a new owner. Woolfenden died the same year.
When operating at full power, the 500-watt WPWC has a strong signal that can be heard as far north as Alexandria and Annandale, said Hammond.
Keeping Reading...
Police were called this morning to a neighborhood near Rippon Middle School for a report of indecent exposure. 
Girls walking to the middle school in Woodbridge told police that a man exposed himself to them about 8 a.m. 
Police are looking for a black man between the ages of 18 and 22, wearing camouflage pants, a black hooded sweatshirt with the hood up, with the number 89 on the sweatshirt.
Police focused their search in a wooded area near Lodge Terrace and Old Kings Road. Officers searched the area for at least two hours after the incident was reported.
No injuries were reported and no arrests were made, said Prince William police 1st Sgt. Jonathan Perok.
Schools in the area will remain vigilant, he added.
Keeping Reading...
Manassas residents will head to the polls November 8, 2016, to vote for a new City Treasurer.
Current City Treasurer Robin Perkins served in the position for the past 18 years and decided not to seek reelection.
Patricia Richie-Folks is the Democrat on the ballot, and Russell T. Harrison is her Republican opponent. 
We sent a questionnaire to Richie-Folks and Harrison. Richie-Folks' responses are below: 
PL: What are the top three major issues facing Manassas residents?

Richie-Folks: N/A

PL: What concrete solutions do you propose to address these issues?
Richie-Folks: I am running for City Treasurer, and there are no issues that I will be addressing if elected. The City Treasurer is a Constitutional Elected Office and follows the rules and regulations of the State of Virginia for the Treasurer and the City of Manassas Charter.
PL: From your perspective, what is the job description of the office you're seeking?

Richie-Folks: I will be responsible for collecting the taxes for the city and making sure that they are deposited in the designated financial institutions. I will also be responsible for operating the city treasurer's office and managing the staff.

PL: What expertise will you bring to the office?

Richie-Folks: I have 35 years of experience in finance, accounting, managing over 30 employees, managing multi-million dollar budgets, investing $100,000 for [American Association of Sex Educators, Counselors, and Therapists (AASECT)], owned my own construction company, I also developed procedures to bring delinquent accounts current, and I have received awards for providing excellent customer service. I was promoted to General Manager for a worldwide corporation [Sodexo] where I was responsible for managing the division's budget of $5 million.
PL: Do you feel that the average citizen is well informed and understands the workings of city government? If not, how do you intend on improving communication with your constituency? 
Richie-Folks: I feel that the citizens should be well-informed on what is going on in the treasurer's office. I will improve the communication to our constituency by updating the treasure's Office web page and always have pertinent information that is current with a FAQ section that will answer frequently asked questions and give this information out not only in English but in Spanish as well. I would also like to send a newsletter out to all citizens with their utility bills.
PL: Have you ever made any mistakes in your public life? How have they affected you?
Richie-Folks: Yes, I have made mistakes in my public life, and I learned from these mistakes. By making these mistakes, I began to grow and became a better person for it. This helped me to be more observant and to realize that no one is perfect and I am always open to learning and trying out new innovative ideas and most importantly listening.
PL: Our readers want leaders in local government. Why should they vote for you?
Richie-Folks: The reason the citizens of Manassas should vote for me is I will make sure that the City Treasurer's office operates effectively with efficiency, accuracy, excellent customer service and most importantly transparency. I will make sure that the City treasurer's office is in compliance with state laws and regulations and adheres to Manassas City codes and ordinances.
I have done research and spoke with other City Treasurer's around the Northern Virginia areas, and I have some innovative ideas that I would like to bring to the Manassas City Treasure's office. I would like to make it more accessible and have more online services to help make the process of paying taxes simple.
I know that there is a new system that is being installed and will become operational in January. If I am elected, I will be a part of the installation of this system and will be able to make sure that these services will be looked into and if cost-effective put in place.
I would also like to accommodate our senior citizens and make paying taxes easier and accessible for them and the disabled. We live in a world of technology, and everything can be done online, and I want our citizens to be able to take advantage of that when paying their taxes.
I will have an open door policy to my internal as well as external customers and the most important responsibility I will have will be to collect the city's taxes on time and make sure that they are deposited promptly. The staff that is in place now are very experienced and doing an excellent job and giving excellent customer service and this will continue if I am elected to be your City Treasurer. 
Keeping Reading...