GAINESVILLE, Va. — It doesn't look good for commuters in Haymarket and Gainesville hoping to trade the highway for the rails....
Keep Reading
More News »
Subscribe Now for Free!
Get
updates straight to your inbox.
Promoted Posts
FY 2016 3rd Quarter Commercial Report Office Market Office vacancy rates across the region remain high, but Manassas has...
Keep Reading
If you wait until an emergency to contact a plumber, you could be left shivering in the shower or cleaning...
Keep Reading
182 Washington Street, Occoquan, Va. 22125 Neighborhood: Historic Occoquan Listing Price: $495,000 Open Sunday, December 11th from 2 -4 p.m....
Keep Reading
Beginning in the spring 2017 semester, Northern Virginia Community College students can finish a semester's worth of classes in only...
Keep Reading
The Christmas spirit is alive and well in Manassas, as the town gears up for its annual festivities to be...
Keep Reading
This is the fourth of six stories in our series that will examine the unique assignments within the Prince William County...
Keep Reading
More Promoted Posts »
QUANTICO, Va. — The "President's Own" Marine Corps Band had the night off from performing at the White House and came to the National Museum of the Marine Corps.
The band that plays for presidents played a free show in front of a packed crowd inside Leatherneck Hall. Underneath hanging airplanes, the band played traditional Christmas carols, five movements from Nutcracker Suite, a piece of the "Polar Express" movie soundtrack, and a sing-along with audience members helped to ring in the Christmas Spirit.
This year marked the third time the President's Own played during the Christmas season at the Marine Museum. When not at the White House, the band can be performing throughout the year at venues like Northern Virginia Community College's Alexandria Campus, as well as locations in Maryland and Washington, D.C.
Gingerbread cookies, cupcakes, and cake lollipops were sold at a concession stand before the start of the show. The hot apple cider quickly ran out, but there was plenty of eggnogs — regular and alcoholic versions — to go around.
Those who didn't get a seat on the floor of the gallery went to the second floor of the museum to watch from a balcony. Others went to the top of the gallery's observation deck for a birds-eye view of the concert.
The show lasted about an hour and a half, starting a 7:30 p.m. and wrapping up about 9 p.m.
Keeping Reading...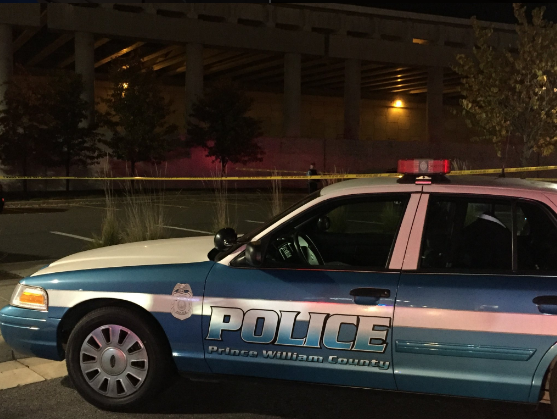 From Prince William police:
*INCIDENT: Shooting | Woodbridge;
Detectives are investigating a shooting which occurred in the 3500 block of Forestdale Ave sometime earlier this morning or late last night. Two male victims arrived at two different area hospitals with gun shot wounds to the body. The investigation is continuing. At this point, there does not appear to be a public threat. More information will be released when available.
Updated
Shooting Investigation – On December 9 at 10:54PM, officers responded to the 3500 block of Forestdale Ave in Woodbridge (22193) to investigate a third party report of a shooting. Initial responding officers were unable to locate any of the parties involved. While investigating, officers received notification from Prince George's County Police that a victim, identified as a 21-year-old man of Manassas, was being treated at an area hospital in Maryland for a gunshot wound. An additional notification was received informing investigators that a second man, identified as a 21-year-old man of Dumfries, was also being treated at a Northern Virginia hospital with a gunshot wound. Both men were eventually connected to the same incident reported on Forestdale Ave. Detectives from the Violent Crimes Bureau are currently following up on leads into a possible suspect. At this time, there is no public threat and this incident does not appear to be random. More information will be released when available. The investigation continues.
Keeping Reading...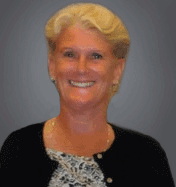 Good morning Prince William – SERVE in Manassas has a great project for teen volunteers age 16+ on Monday December 19th. They are holding a book fair at the Barnes and Noble store in Manassas and volunteers are needed to read to the children and help with crafts in the store for an hour or 2. Please call Navara at (571) 748-2536 to learn more.
· Serving our Willing Warriors is looking for volunteers to help with projects at their Warrior Retreat at Bull Run. The opportunities include helping prepare the house on Wednesday mornings for new guests, assisting at community events as an ambassador, joining the garden team or working special events such as the Annual Monte Carlo Night in February. Please email them at: volunteer@willingwarriors.org to learn more.
· ACTS in Dumfries is looking for an admin volunteer in their Human Resources office. You must be over 18 yrs. old. Please email Jane at: janderson@actspwc.us to learn more.
· The Aubergine Thrift Shop benefitting the Novant Health UVA Health System has an urgent need for volunteers to help at their shop in Old Town Manassas. Duties include sort donations, hang clothing, arrange displays assist customers and work the cash register. Volunteers must be at least 18 yrs. old and commit to 1-3 hours per week as well as successfully complete a background checks. It's a fun job in a great location. Please visit their website for more info at: novanthealthuva.org.
· House of Mercy has an urgent need for volunteers in the Donation Center. Duties include sorting, labeling and hanging. It's a great family project and teens are most welcome. Please complete a volunteer application on their website at:houseofmercyva.org
· Chapel of His Glory Immigration Ministry is looking for a volunteer Paralegal/Legal Assistant to help pro bono lawyers working with immigrant families who entered the US legally and need assistance to renew/retain their legal status. Please email Pastor Herbert at: treasuredglory@gmail.com for more info.
· The Retired and Senior Volunteer Program is looking for volunteer's age 55+ to transport veterans to their doctors' appointments and perhaps stop by the pharmacy to fill a new prescription. It's a great way to say thank you for their service. Please call Jan at (571) 292-5307 for more info.
· Bright Care Center in Manassas provides social and medical services to adults with disabilities. Volunteers are needed daily to pick up the noon lunch meal from Caton Merchant House for the participants. Volunteers are also needed for activities such as crafts, puzzles, music and jewelry making. This is a great job for teens age 16+. Please call Nyome at (703) 330-5836 to learn more.
· Saved Hands Foundation is looking for volunteers to teach Microsoft Office to adults either in the evenings or daytime. They are also looking for a grant writer, administrated support and a marketing director. Come be part of the team offering skill building to disadvantaged adults. Please email info@savedhandsfoundation.org to learn more.
· The Hilda Barg Homeless Prevention Center is looking for volunteers to help at the front desk on weekdays. Tasks include welcoming guests, answering the phone or assist residents and staff with admin projects. Volunteers must be 18 yrs. +. Please call Paola at (571) 748-2674 for more info.
· Prince William Area Free Clinic is looking for volunteer Pharmacists on Tuesday evenings from 3-7pm at their Woodbridge clinic. Please fill out an application at: pwafc.org/our-team.
· If you are looking for other opportunities, please don't forget to call my wonderful team at Volunteer Prince William. Jan can help you with the Retired and Senior Volunteer (RSVP) opportunities at (703) 369-5292 ext. 1, Shelley can help with any individual or group project and send you weekly updates if you'd like. Shelley is at (703) 369-5292 ext. 0, and Bonnie can help you with opportunities available in Disaster Preparedness at (703) 369-5292 ext. 3. Please visit our newly re-vamped website at www.volunteerprincewilliam.org. Thanks so much for all you do in our community.
Call to Action is a column written by Volunteer Prince William Director Mary Foley.
Keeping Reading...
from Prince William police:
Suspicious Person Incident – On December 8 at 10:15AM, officers responded to the area of Ketterman Dr and Kerrydale Rd near Kerrydale Elementary School in [Dale City] (22193) to investigate a suspicious person call. The victim, a 10-year-old girl, reported to police that she was walking home from the school on December 7 around 4:00PM when she was approached by an unknown man driving a small, red sedan. During the encounter, the man asked the girl, "Do you want to come in my car. I have candy." The victim ran home and notified family members who disclosed the incident to school staff the following day. The suspect never exited the vehicle and did not approach the victim. The investigation continues.

Suspect Description:

White male with a medium build; dark, curly hair and full beard– No further description provided
Keeping Reading...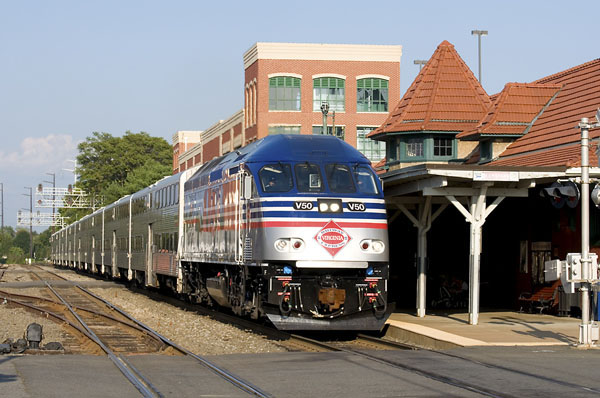 GAINESVILLE, Va. — It doesn't look good for commuters in Haymarket and Gainesville hoping to trade the highway for the rails.
The cost to extend Virginia Railway Express service 11 miles west from Manassas to Gainesville and Haymarket appears to outweigh the benefits. The price tag to build the extension to Haymarket is estimated to be as much as $660 million, with the project is expected to bring in a total of only 16,460 new riders by 2040.
Factoring in the combined capital and operating costs, the project would cost an estimated $16.61 per rider who would use the line and about $40,000 per each new rider gained by 2040. It would also cost $45 million annually to run.
"We were a little surprised," said VRE's Christine Hoeffner, who is leading the commuter railroad's Gainesville / Haymarket expansion study team. "We thought we would see an increase in the number of anticipated riders with an extension all the way to Haymarket."
The projected capital costs are lowered a bit if VRE were to choose not to extend the train to Haymarket. If VRE built only one station at Innovation Park, or one or two stations in Gainesville, down from the proposed four, Capital estimates for up to three stations on the line hover steadily between $570 and $630 million.
Limitations on development in Haymarket and Gainesville set by the Prince William County Board of Supervisors when it created the Rural Crescent in 1998 and similar policies in neighboring Fauquier County will limit the number of new homes to be built. The commuter railroad would rely on growth in these areas to attract new riders.
The proposed extension also comes at the same time the Virginia Department of Transportation next year will begin construction on a project to widen Interstate 66 and add E-ZPass Express Lanes. For the first time, commuters on I-66 will be able to pay a toll to get out of traffic, or carpool in the lanes for free while riding in vehicles of three or more occupants.
Like all transportation projects, the 11-mile VRE extension comes down to money. The project would be eligible to have 50% of its construction cost paid with federal funds. But VRE leaders are pessimistic due to the project's high cost and low return on the number of new riders.
"This is a competitive funding process, and with the extension, we don't believe it would be successful going through the federal funding process," said Hoeffner.
With a lack of federal funds, VRE would be ever more reliant on state and local sources of financing.
"Prince William County has the highest subsidy in VRE of any other jurisdiction," said Supervisor Jeanine Lawson. "We cannot pay for the extension because that $6 million additional tax dollars coming out. That's a hefty price to pay for such a short extension."
Moving the Broad Run Station
Instead of a VRE extension in Prince William, the option of relocating the Broad Run Station at the Manassas Airport about a mile and a half east closer to the city remains popular. The relocated station would sit on the Prince William County / Manassas City line, and it would serve Innovation Park in the county and the soon-to-be-developed Gateway project on Godwin Drive in the city.
A rail yard at Broad Run would be expanded after the station is moved to make room more locomotives and railcars, dubbed "rolling stock." VRE could then increase the number of trains that serve the Manassas line from 16t to 22 per day, clearing the way for a possible midday shuttle train service between Manassas and Alexandria. For the first time, VRE would act like a Metro train with bi-directional service during the day if the shuttle is offered.
"If you think about how transportation nodes, like metro, there at facilities where people can get on and off, they're important. That's why they're expanding the silver line to Dulles and out into Loudoun [County], said Manassas Mayor Hal Parrish. "VRE, though it's not metro, it does provide the opportunity for people to get into D.C."
With a mix of new townhomes, condos, office, retail, spaces, and a planned 125-room hotel slated to be built at Gateway, adding a VRE station to the mix could be a catalyst for more neighborhood growth. Residential and commercial development in the Lorton area of Fairfax County was spurred, in part, by the VRE station, Hoffner adds.
A groundbreaking ceremony for the Manassas Gateway project is scheduled for 2:30 p.m. Tuesday. The Prince William County Board of Supervisors will have their say on whether or not to endorse the VRE extension at a meeting at 2 p.m. the same day.
The VRE Operations Board will meet on December 16 to make their final recommendation how to proceed, with building the full extension or relocating the Broad Run station being options on the table. Hoeffner and her Gainesville / Haymarket Extension study team will continue working through 2017 to examine the alternatives selected by the VRE Operations Board members.
Keeping Reading...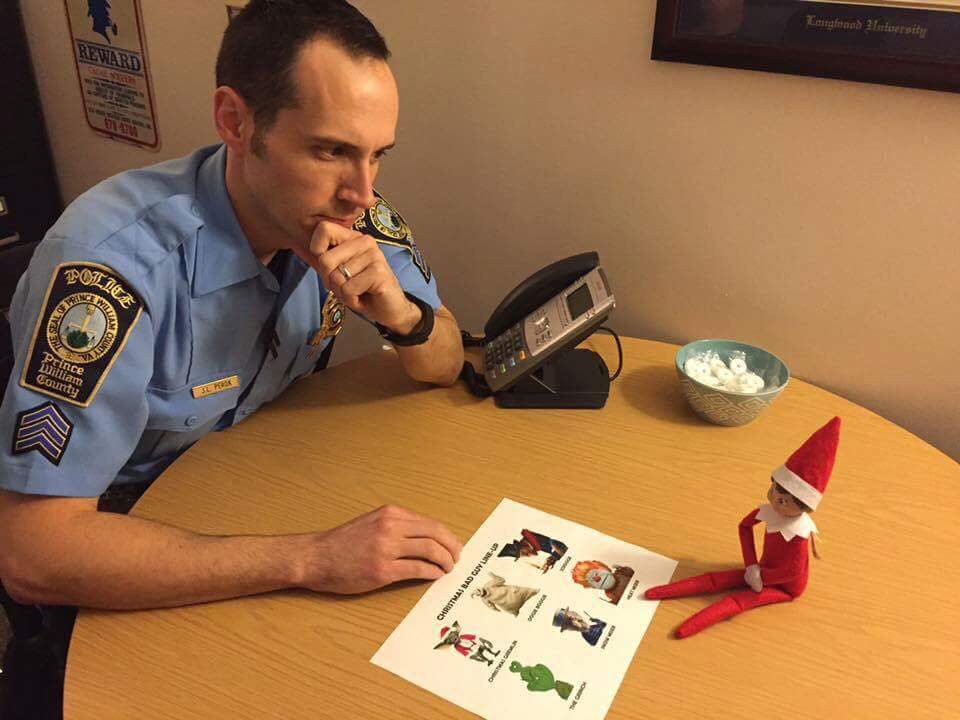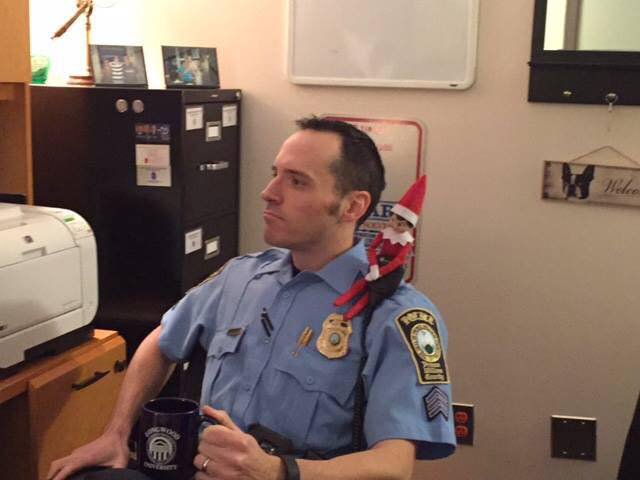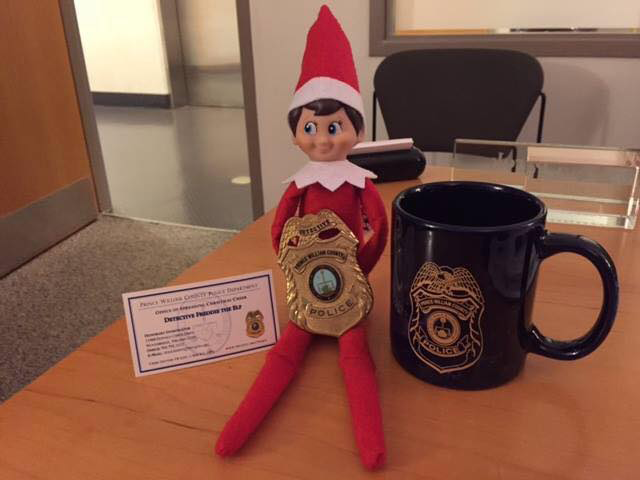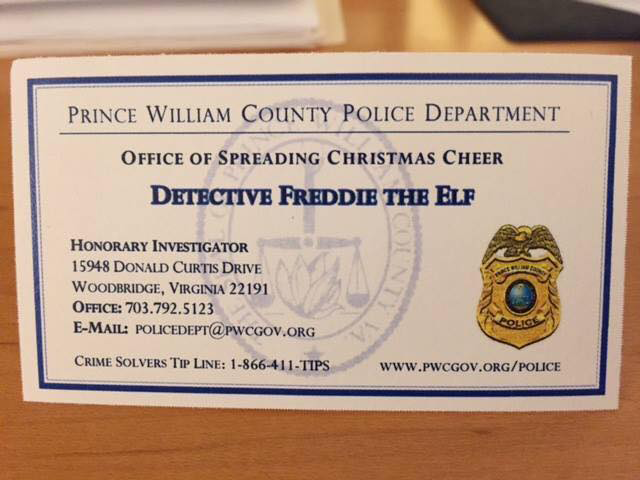 PRINCE WILLIAM COUNTY, Va. — An Elf on the Shelf is now an honorary investigator.
Prince William police Sgt. Jonathan Perok purchased the temporary elf named "Freddie" and began posing for photos with the toy after Lorraine Villahermosa contacted police Wednesday night and reported her purse stolen from the Virginia Oaks Golf Club in Gainesville.
Inside the purse was her son's Elf on the Shelf that Villahermosa gave to her son. With the purse and the elf gone, she didn't know what to tell him.
From Villahermosa's Facebook page:
"…for those wondering, if the Elf was the most important item in my purse, at this time, yes. Everything else in it (which wasn't much, since I had all the important items with me) can be replaced.

When your child wakes up in the morning and goes room to room looking for his Elf and asks you why he didn't come, it breaks your heart.

I know this is all make-believe, but as long as Jovani chooses to believe in the magic of Christmas, I will do my best to make him smile."
Police recovered Villahermosa's purse and then left a note on her door telling her they had the purse in an evidence locker at the station. The officer then took scheduled time off, and Villahermosa was unable to meet with the officer to get the purse and the elf doll inside.
Perok then purchased a new elf after Villahermosa's sister contacted the police department asking if police would pose for a photo with the elf. This way Villahermosa could tell her son the elf was working police on "special assignment."
Police took several photos with Freddie, in scenes where he is being questioned by an officer while reviewing a Christmas Bad Guy Line Up, holding a police badge, and sitting on the Perok's shoulder while he was working in his office. Freddie has also been issued a business card from the police department states "Detective Freddie the Elf, of the Office of Spreading Christmas Cheer."
Villahermosa posted:
"Omg!! Look what the PWCPD did for Freddie!!!!! My heart can't possibly take anymore!!"
Today, Villahermosa told Potomac Local she was headed to the police evidence room to recover her purse.
Keeping Reading...

MANASSAS, Va. — The world of Star Wars is about to go "rogue" and branch off into a series of movies never seen before, with a new story that involves few of the original main characters of the 30-year-old sci-fi series.
For Kiran "Bunny" Khorana, owner of the Manassas 4 Cinemas on Mathis Avenue, he's also going rogue with a departure from the 'big box" chain movie houses he competes against for first-run showings of movies like "Star Wars: Rogue One" due in theaters December 16.
"It's easy," explains Khorana, "I listen to our customers and provide unique services and value that they can't get by watching a movie at home or a big cinema."
Manassas 4 Cinemas is a family-friendly cinema, providing first run movies most days for $7.50, or $10 per ticket after 4 p.m. Tickets on Tuesday and Wednesdays are $5 all day, about half the price of the big cinemas.
One of the most popular theater rooms at Manassas 4 Cinemas is the Cafe Cinema. Outfitted with couches, recliners, and other comfortable seats, this theater allows you to enjoy a first run movie while sipping on a beer or glass of wine along with foods like pizza and hamburgers.
It is a great example of the "cinema and draft house" trend that is increasing in popularity around the country. This specific theater is available for private rental and a great place to host holiday events, birthday parties, and corporate events.
Being an independent theater gives Khorana flexibility to have a voice. When most major cinemas were reluctant to show the 2014 comedy, "The Interview," which poked fun at the reclusive leader of North Korea Kim Jong-un, Khorana was one of a handful of independent moviehouse owners who chose to screen the movie.
Competing against the big cinemas isn't easy, but Khorana has diligently worked to make his business success. After selling another movie house, Khorana opened Manassas 4 Cinemas in May 2011 with a first-run showing of Pirates of the Caribbean. With a lot of hard work, Khorana grew his small operation to $1.2 million in his first year.
Despite recovering from recent quadruple bypass surgery, you can often find Khorana greeting customers in the lobby. He wants to hear what his customers want, and he wants to be close by to help them get it.
Khorana expanded his customer base in Manassas and Manassas Park by providing big screen showings of international soccer and rugby matches, along with movies from other countries.
Manassas 4 Cinemas is located at 8890 Mathis Avenue in Manassas. The movie house lists showtimes on its website.
The Facts:
Manassas 4 Cinemas
8890 Mathis Avenue
Manassas, Va. 20110
703-330-3538
Owner: Kiran (Bunny) Khorana
Showtimes: manassas4cinemas.com/location/1262/Manassas-4-Cinemas
*This post is written by Rod Loges and Jenn Mathis, of One Degree Captial in Occoquan, in collaboration with Potomac Local.
Keeping Reading...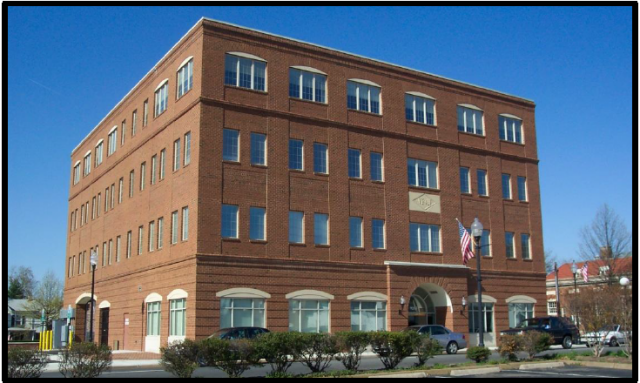 FY 2016 3rd Quarter Commercial Report
Office Market
Office vacancy rates across the region remain high, but Manassas has fallen to a low of 7.5 percent. This is significantly below the 5-year average of 10.6 percent. Rental rates fell during the quarter to $18.80 but are expected to rebound; the average over the last five years has been $19.68.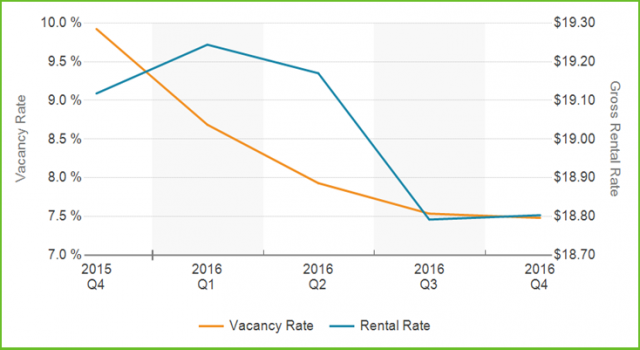 Retail Market
The retail market remains strong as development and relocation interest grows from prospective developers and businesses. At the close of the 3rd quarter, rates hit a 2016 high of $22.80 while vacancy was just over 5 percent.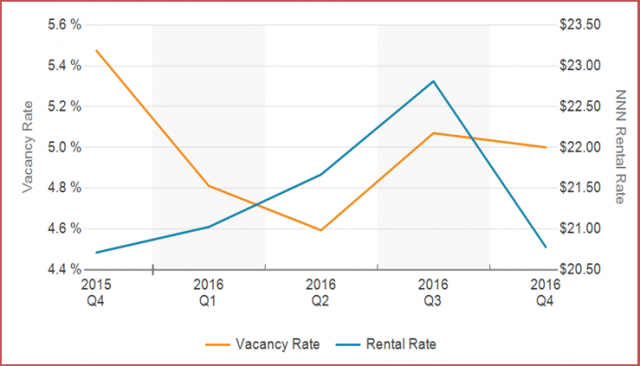 Industrial/Flex Market
The 4.5 percent vacancy rate in the City is consistent with neighboring communities. With average rental rates of $9.38, and new product entering the market, the City will be at a competitive advantage-offering new, Class A Flex space at a lower price than others.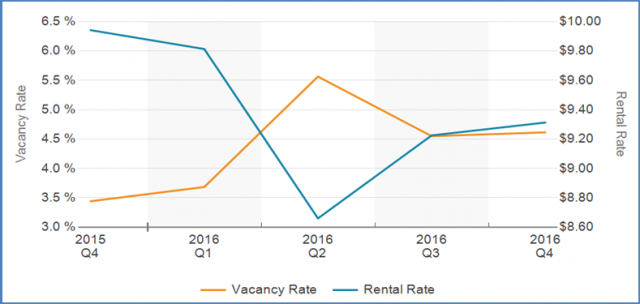 The Economic Development Office maintains an inventory of available commercial space which can be found on the City webpage at www.manassasva.gov/ED or call 703-257-8881.
Keeping Reading...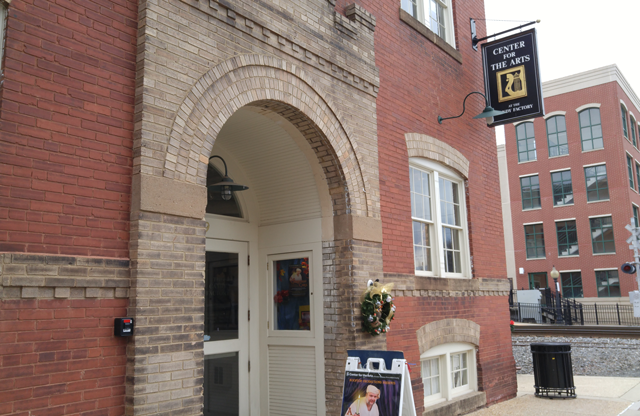 MANASSAS, Va. — The 13th annual "Off the Wall" exhibit will take place December 15 to Jan. 20. 2017 at the Center for the Arts at the Candy Factory.
More from Jordan Exum at the Candy Factory:
Area high school students show us what they've got for year number 13 of this highly anticipated competition.

Visual Art, Poetry, Wearable Art and this year, sponsor Lockheed Martin is enthusiastic for our new Category: Art & Technology. 3-D printing anyone?

Join us for our Open House on January 7, 2017, from 2 – 4 PM. Light refreshments will be provided and you may get a chance to meet the artists themselves! Students participating in the Wearable Art category will also show off their creations during the Open House. Awards will be given to the top 3 student works, as well as honorable mentions.

Meet the emerging artists at the Open House, Saturday, January 7, 2-4 p.m.

This project has been extended from the Center for the Arts into an exhibition partnership with our sponsor, Lockheed Martin. The exhibit ends on January 20, many of these works of art will travel to the Lockheed Martin Manassas location to be on display through February 28, 2017.
A total of 40 students will showcase works in the exhibit.
Keeping Reading...