Subscribe Now for Free!
Get
updates straight to your inbox.
The Latest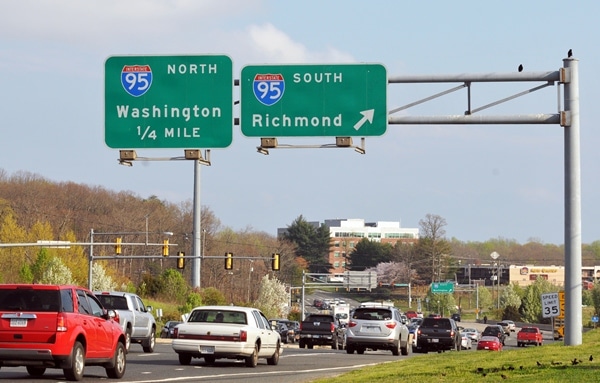 From a press release:
All Interstate 95 northbound traffic in Stafford County will be stopped intermittently for 20-minute intervals between midnight and 3 a.m. on Saturday, June 24 as part of a work zone for the I-95 Express Lanes Southern Terminus Extension.

Crews will be installing overhead signs between Exit 140 (Courthouse Road) and Exit 143 (Route 610) as part of a 2.5 mile extension of I-95 Express Lanes from its current southern terminus. Virginia State Police will assist with traffic control in the work zone.

The following lane closures are planned for this evening and early Saturday, weather permitting:
Single lane closure at 10 p.m. between Exit 140 (Courthouse Road) and Exit 143 (Route 610)

Double lane closure at midnight

Between midnight and 3 a.m.

full traffic stops for up to 20 minutes at a time

All lanes open by 4:30 a.m.
Keeping Reading...
Chief Barry Barnard of the Prince Willam County Police Department looked back on a violent year.
There were 22 murders in the county in 2016, marking the highest murder rate in Prince William County in 15 years. It topped 2006 when there were 16 murders in the county.
A total of 18 of the 22 murder victims in the county knew their killer. Some, like Prince William police Officer Ashley Guindon, were killed in domestic valence situations.
"We lost a brave and courageous police officer who responded to a call and was murdered, along with Crystal Sheree Hamilton, inside," said Barnard.
Hamilton, 29, was shot and killed inside her home on Lashmere Court in Dale City on February 28, 2016. Police say that after shooting his wife, 33-year-old Ronald Hamilton then turned his gun on Guindon, 29, killing her.
The murder of 23-year-old Pablito Kamara, 23, on May 30, 2016, is the only homicide case from last year that remains unsolved. Pablito was shot sometime after 2 a.m. outside a nightclub on Golanski Boulevard in Woodbridge and was taken to a local hospital where he later died. (more…)
Keeping Reading...