News

Occoquan staple 'The Golden Goose' closing after the holidays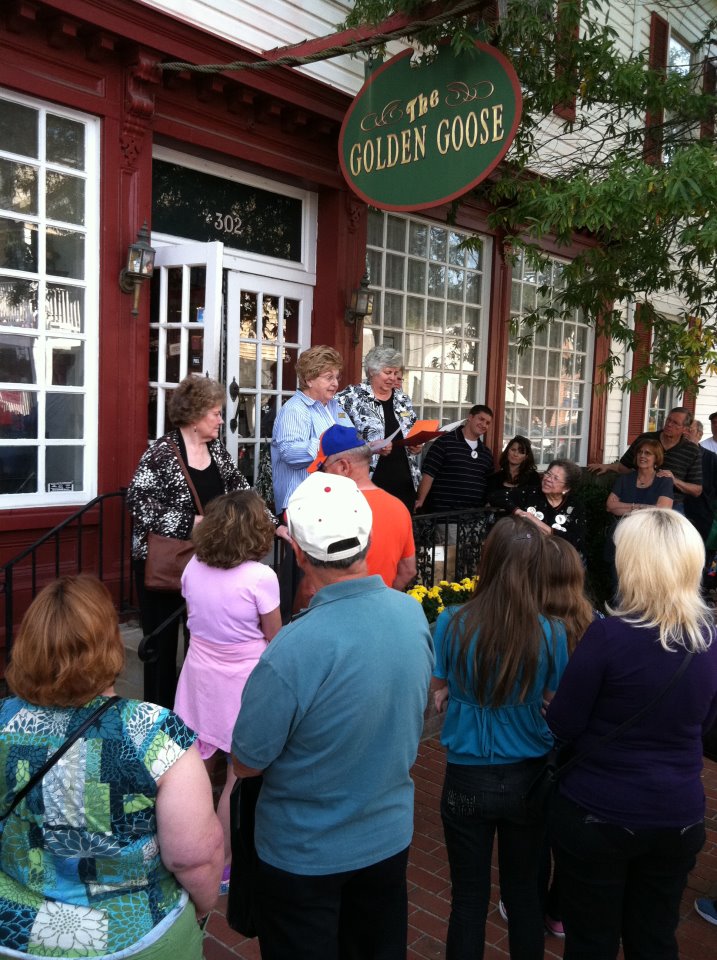 From Facebook:
OCCOQUAN'S GOLDEN GOOSE WILL BE CLOSING AND PAT & LAVERNE ARE RETIRING . This has been such a difficult decision as we have such fun knowing our customers and in an "old fashioned shop way", having time to talk and enjoy each of you. The thing we will miss the most is good conversation, discussing how to display your Dept. 56 villages, which Byers' Caroler would be best in your display and finding just the right ornament for your family….by the way this year's most interesting request for an ornament was "a brain"….no, that one we didn't have.

We have had the pleasure of living the dream of running a successful small business for 42 years.

Beginning Monday, December 18th the entire shop will be 30% off

There are no restrictions…all current Department 56, Byers' Choice Carolers, Mark Roberts Fairies, Santas, Nativities, Fontanini, Halloween, Ornaments and on and on – everything! (Please note Retired Dept. 56 will remain at 40% off).
Shortly we will also be selling all fixtures, glass shelving, props, antiques, etc. and will make the announcement through this Newsletter.

We hope you will come by to visit us – we anticipate we will close our doors for a final time in late February or early March….

-Pat & LaVerne
Send news and photos to Potomac Local
Subscribe to the weekday Breakfast Links email FREE!
Get
updates straight to your inbox.
A word from our sponsors...