News

Everything is New Here explores history from a local perspective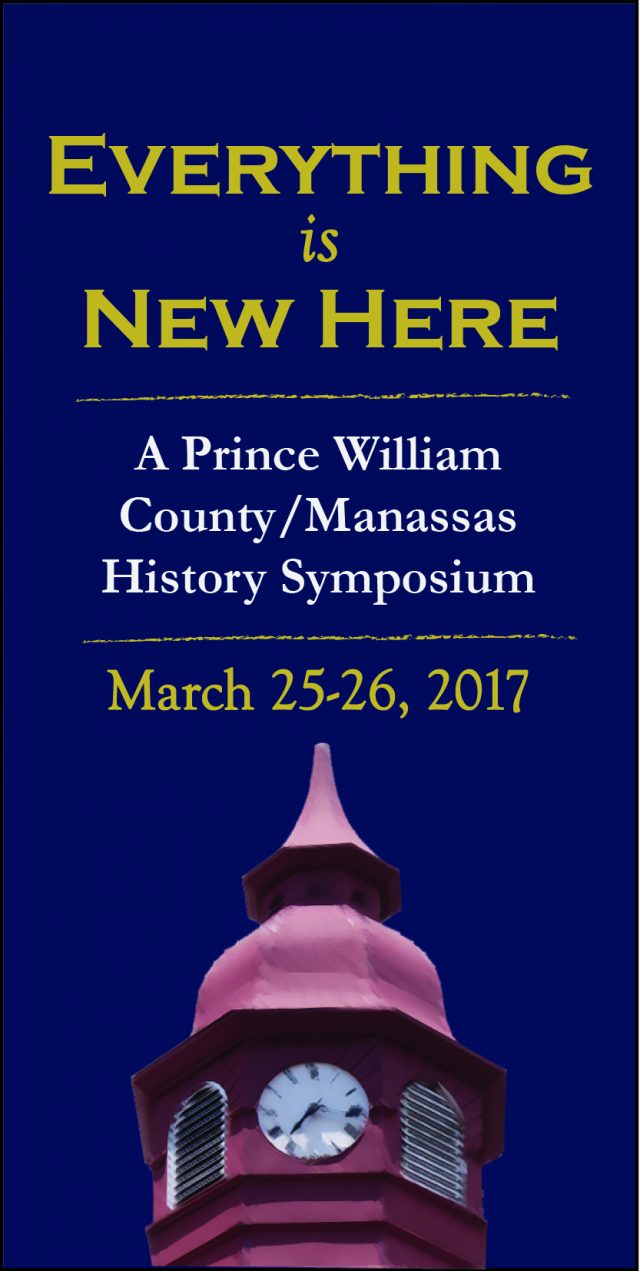 Did Washington sleep in Prince William County? Did Dumfries play a part in Confederate Colonel John Mosby's famous Christmas raids of 1862? Who were the "Courageous Four" of Prince William County schools? How did a devastating fire change the young town of Manassas? How did Marines of the area face the onslaught of World War I?
Everything is New Here, a March 25 Prince William County/Manassas history symposium, will answer these questions and offer attendees a chance to explore historical events from a local perspective.
The one-day symposium, sponsored by the Prince William County Historic Preservation Division, the Manassas Museum, the Prince William County Historical Commission, and Historic Prince William, has a few spaces still open. An accompanying historic homes tour, scheduled for March 26, is sold out.
Dr. John Maas, who has authored books on the French and Indian War, the War of 1812, and early American military history, will speak about The Washingtons and Prince William County.
Robert O'Neill, who authored a book on J.E.B. Stuart and Colonel John Mosby, and a work on local Civil War battles, will speak about J.E.B. Stuart's Christmas Raid.
Lisa Sievel-Otten, author of Manassas: A Postcard History, and a short history of Liberia Plantation, will speak about The Great Fire of Manassas & the Town it Inspired.
Stephen Girard, of the United States Marine Corps Historical Company (USMCHC), which presents historical programing across the country, and consults on numerous historical projects, will speak about World War I Through the Eyes of the Marines.
Norma Fields, a former college instructor and active board member in several local service organizations who received the Prince William County Human Rights Commission Award and The Prince William Chapter of the National Congress of Black Women 2015 Woman of Character, Courage, and Commitment Award, will speak on The Courageous Four and the Integration of Prince William County Schools.
The symposium begins at 9:00 a.m. and the $10 registration fee includes a late afternoon reception with the Curator at the Manassas Museum. Call 703-792-4754 or email historicpreservation@pwcgov.org to register.
Send news and photos to Potomac Local
Subscribe Now for Free!
Get
updates straight to your inbox.
A word from our sponsors...