Sponsored Post

Grand Marshal, Woman of the Year honored at Manassas Christmas Parade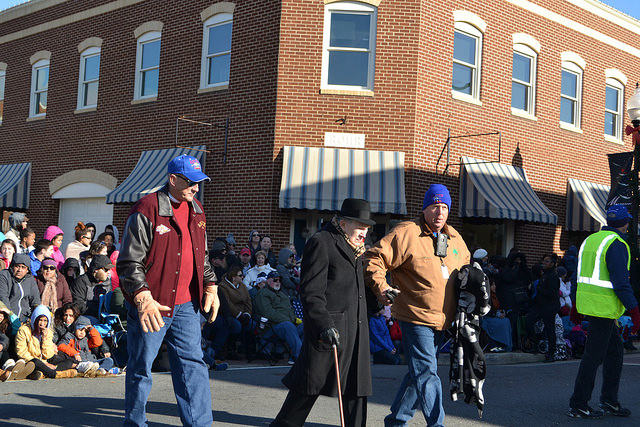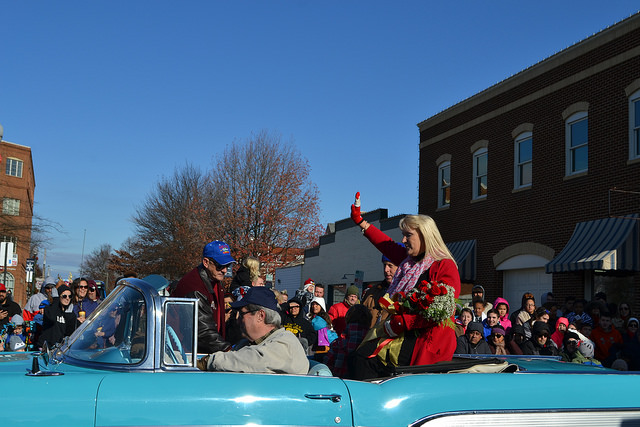 This year. the 71st Annual Manassas Christmas Parade on December 2 featured two outstanding citizens as its Parade Grand Marshal and Woman of the Year. John O. Gregory, veteran, accomplished businessman and pillar of the community, will serve as the parade's Grand Marshal. Robin Perkins, who served as treasurer for the City of Manassas for over 18 years is this year's Woman of the Year. Both are longtime Manassas residents who are passionate about giving back to their communities.
Grand Marshal John O. Gregory
Lifelong Manassas resident John O. Gregory has dedicated himself to his community and his country well over his lifetime. He served in both the U.S. Coast Guard and the U.S. Navy and is a veteran of World War II. He also served as Commander for the Veterans of Foreign Wars for 6 terms.
Gregory literally helped build the community in Manassas as founder of Gregory Construction Company, a design-build firm. He designed and built over 2000 community projects, including elementary and high schools, churches and religious buildings. He was one of the founders of Prince William Hospital and served on its Board of Directors for many years. He also co-founded and served as Chairman of the Board of Directors for a local bank, Security Bank, which is now part of BB&T Banking System.
Former President George H.W. Bush invited Gregory to the White House in 1988 and remarked, "You are the perfect example of the "1000 Points of Light" for your volunteer service." Gregory has supported many volunteer causes through the Lions Clubs International, including serving as International Director for Lions Clubs for 3 years. He was recognized for his good works when he received the Melvin Jones Award for Service and the Ambassador of Good Will.
Gregory also raised his family in Manassas and now has two granddaughters and one grandson. His grandchildren frequently accompany him to his lifelong church, Bethel Lutheran Church in Manassas.
Woman of the Year Robin Perkins
Robin Perkins has made a career of giving back. She started as a volunteer for the Treasurer's Office a few days a week. She was first elected treasurer for the City of Manassas back in 1997 when tax records were kept on a binary card system. Perkins helped create the original tax database for residents. Her career was spent handling the City of Manassas' investment portfolio, collecting taxes and paying invoices. She was a public servant for over 35 years, having been re-elected 4 times before retiring.
A Manassas local, Perkins raised her family here after graduating from Osbourn High School. Although her career as a civil servant came to a close, she's not done being active in her community. This mom of two and grandmother of three enjoys giving back to her community as a scout leader, youth bowling director, volunteer for Manassas City Schools and scouting cookie mom. She also serves on the board of the Manassas Rotary Club.
Send news and photos to Potomac Local
Subscribe Now for Free!
Get
updates straight to your inbox.
A word from our sponsors...