Sponsored Post

Ignoring small plumbing issues causes buckets of trouble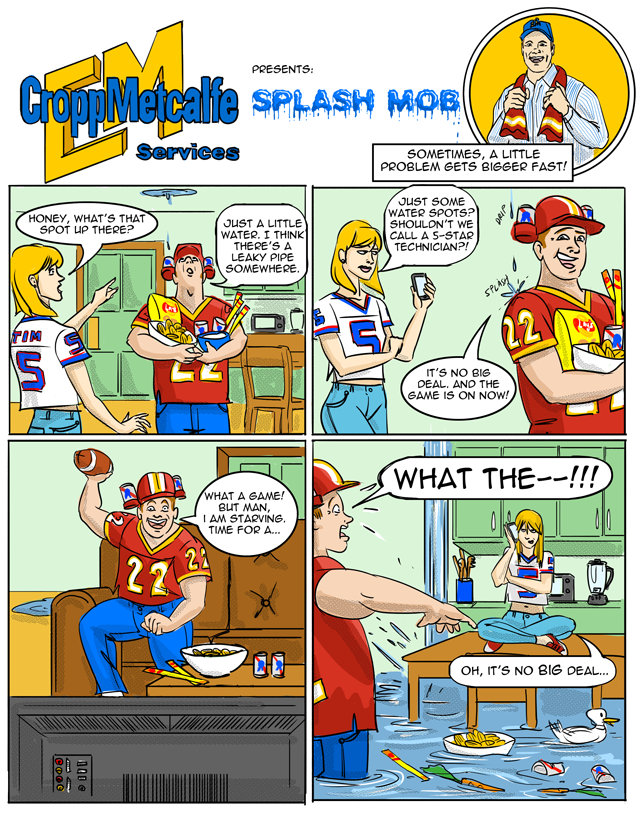 If you wait until an emergency to contact a plumber, you could be left shivering in the shower or cleaning up a flooded room. Call a plumber at the first sign of a plumbing problem to avoid costly consequences.
5 signs you need a plumber
1. A funny smell: A musty smell or the odor of mildew points to water damage somewhere in the home.
2. Ceiling or wall stains: Yellow, brown or copper stains come from leaky pipes in the wall. These telltale blemishes, paired with a sagging ceiling, is a recipe for disaster.
3. Rust: Look for signs of rust around pipes, fuse boxes or appliances.
4. Damaged floors: Pay attention to the floors, especially in the bathroom and kitchen, to make sure there isn't any water damage. Signs of water damage include spongy, stained or buckling floors.
5. Dripping faucet: A slow drip might not seem like a huge deal, but can be a drain on your wallet when the water bill arrives.
Risks of DIY plumbing
You may be tempted to fix the plumbing problem yourself, especially since the internet is overflowing with DIY plumbing tutorials, but be mindful of your experience level. A bad DIY plumbing job could be catastrophic. Before getting started, ask yourself the following questions:
— Do I have the right tools for the job?
— Have I done anything like this project before?
— Do I have the time to do this project right even if there are unforeseen complications? (Consider whether you're taking your kitchen or only bathroom out of commission.)
If you decide to DIY a plumbing job, then follow this key advice from Ben Kelley, director of residential operations for CroppMetcalfe.
"Always shut off the main water supply valve before getting started, or if your home allows, you can isolate certain areas," Kelley says. "Watching videos online helps, too, so you know how it's done prior to trying."
If you get in over your head and find yourself in hot water, put down the tools and pick up the phone. CroppMetcalfe has serviced the Washington, D.C., metro area since 1979. You'll be plumb pleased with the service provided by our 5-star plumbing technicians.
Send news and photos to Potomac Local
Subscribe Now for Free!
Get
updates straight to your inbox.
A word from our sponsors...