Sponsored Post

How a love for animals and a vet degree spawned a career as a Prince William County Police officer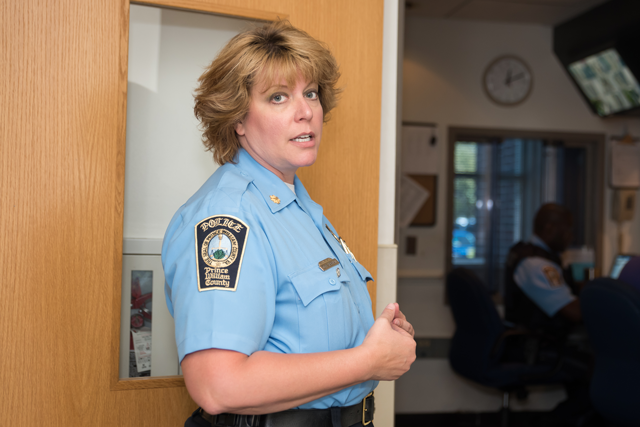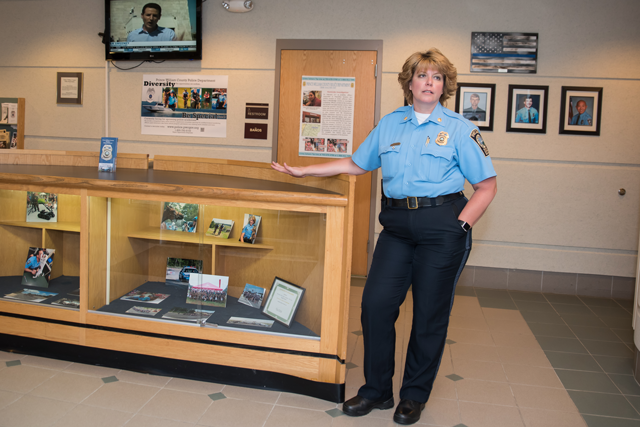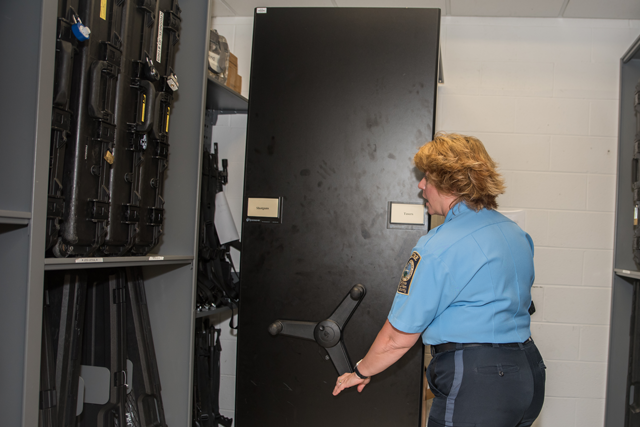 This is the fourth of six stories in our series that will examine the unique assignments within the Prince William County Police Department.
When Assistant Chief Dawn Harman was growing up in Prince William County, she imagined a very different career path. Harman majored in veterinary science in college and was once with the Animal Control Unit of the Prince William County Police Department. Now Harman's days are filled with duties that help keep the Prince William County Police Department a well-oiled machine.
All in a Day
Harman's day may start with a series of meetings or just a clearing of ongoing matters on the desk in her office. She may also be called to Roll Call to speak on issues affecting the department.
Currently, this means fielding concerns about the heightened dangers of police work.
"People never call us when they are having their best day," explained Harman. "The only difference between a cop and someone else is they [the perpetrators] have made a bad decision or had something bad happen to them."
Harman wants those that are considering law enforcement as a career to know that public perception is hyped by media.
"People have always been fascinated with law enforcement," she said, noting that officers are scrutinized every day by people with cell phone cameras, written about on blogs, and featured on social media. It is important to keep a sense of balance, remembering that the people they serve are no different than they are.
Up in the Ranks
From hiring to patrol to promotion, there is a sense of dedication, thoroughness, and fraternity, Harman said. While some also call the career a passion or a calling, Harman noted, "I think this is like any other job. You need skills." Academy for new recruits is held in January and July. Harman said that through that process you can see who has skills and who will make the cut.
Also needed is the ability to take on opportunity. There are always job openings in different units, leading to some great opportunities. Harman knows this firsthand. Starting as an animal control officer, she moved up through different positions and ranks while juggling family and career, working in crime prevention and as Western District Commander while with the department.
Meeting the challenges of the job can definitely mean promotion. Others pay attention to rank, and Harman can remember considering it a big deal. Promotions are completely elective and based on consideration of skills as well.
"We try to balance everything the best we can," Harman said about the promotion process, noting that they work with several different evaluation styles adjusting for issues, such as test anxiety.
When asked about rank, Harman called sergeant the toughest. The sergeant is no longer just 'one of the troops,' and a friendly detachment becomes necessary.
"It's not the same relationship. You have to hold people accountable now," she said. "You have to be straight forward. Some people aren't comfortable with it."
Sacrifice, Communication
There are sacrifices, too. Officers work set shifts, but family events and holidays may be missed because there's a need in the department. Many people forgo certain positions or promotions because of the demands of both family and career. Harman shared that, while she has a great support system, she chose not to work in Criminal Investigations so she was not on call in the evenings.
"Challenges had to coincide with where I was with my family at the time," she said.
Communication was big on Harman's list of skills for which the department seeks. Good listening skills and the ability to ask constructive questions are important. The goal is to serve the community well. A successful encounter with the public includes the feeling that everyone is treated as a human being.
"You absolutely have to be an effective communicator, or you're part of the problem," she said.
Harman pointed out that some people want to be in Law Enforcement for power. "We
don't want that."
In the Community
Harman said that the people of Prince William County are very supportive of their police department, some even bringing food to officers earlier in the year after a fatal shooting of an officer.
"It's a little morale boost," she said.
This positive relationship may be directly related to the professional attitude that is widespread through the Prince William County Police Department, including by Harman, who has found the career to be very rewarding.
"I'd encourage people to go into the profession."
For more information on career opportunities with the Prince William County Police Department, visit www.joinpwcpd.org
Read more from our series
Prince William County Police detectives chosen to work for a higher cause
Prince William on patrol: 'This Job is About Integrity'
Prince William County Police Digital Forensics team puts heart, soul, and mind into solving cases
Send news and photos to Potomac Local
Subscribe Now for Free!
Get
updates straight to your inbox.
A word from our sponsors...