News

Mugger Takes Wallet Outside Dale City Bank of America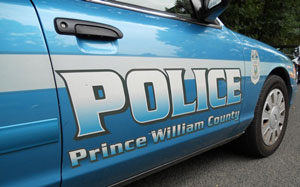 DALE CITY, Va. — Police say a customer at a bank in Dale City was robbed this afternoon.
Here's the latest from Prince William police:
*INCIDENT: Woodbridge | Strong Armed Robbery, 4100 block of Dale Blvd. Customer leaving the Bank of America was robbed of their wallet. No injuries reported. Suspect fled on foot. K-9 is on scene.
Suspect: Light skinned black male, 6'3″, 180lbs wearing tan pans and a white tank-top.
UPDATE: A police helicopter from Fairfax County is now searching for a suspect in what was described as a foot pursuit in the area of the Sharon Baucom Dale City Recreation Center on Minnieville Road.
Police are pursuing a wanted person and the e chase is not related to the mugging at the nearby Bank of America that occurred just moments before the helicopter search began, a police spokesman said.
Officials are focusing their search on an area near a water tower near power lines.
Send news and photos to Potomac Local
Subscribe Now for Free!
Get
updates straight to your inbox.
A word from our sponsors...