Traffic

Anderson Wants Hands-Free Law in Virginia, Crackdown on Distracted Driving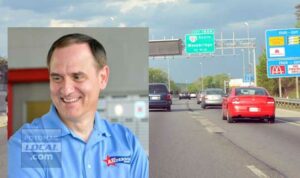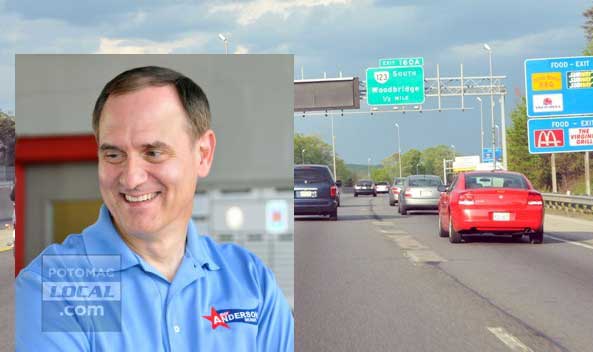 WOODBRIDGE, Va. — After the success of his bill that banned texting while driving, a Virginia lawmaker has cell phones in his sights once again.
Delegate Richard Anderson (R-Prince William) says he's exploring legislation that would require drivers in Virginia to talk on their cell phones hands free. If the bill was passed, Virginia would join its neighbors in Maryland, West Virginia, and Washington, D.C. that all have hands free law on the books, and where not using a hands-free device such as a Bluetooth headset is a primary offense.
"If we don't institute a hands-free phone ban, then we should allow someone to drink from a straw from a bottle Jim Beam while behind the wheel," said Anderson.
If Anderson moves is legislation forward it would be reviewed during the 2015 General Assembly session in January in Richmond. The Delegate's travel between Prince William County and the state capital via Interstate 95 is one of the impetuses of his desire to push such a ban. He says he often is made to swerve out of his travel lane on the highway to avoid someone using their cell phone.
Because of Anderson's bill passed in 2013, texting while driving is now a primary offense and is enforced by police throughout the state. The law doesn't address phone users who enter directional information into a phone's GPS system, or drivers who use their phones to perform web searches while behind the wheel.
Anderson's new legislation would require drivers to input directional information into GPS systems prior to pull onto the road, he said.
A report released in May from the builders of the 95 Express Lanes states there have been nearly 355,000 crashes on highways nationwide that have involved drivers distracted by texts on cell phones. That report, Anderson says, is another primary driver in his desire to push for a hands-free law.
Send news and photos to Potomac Local
Subscribe Now for Free!
Get
updates straight to your inbox.
A word from our sponsors...