Obituary

Margaret "Peg" Heggenstaller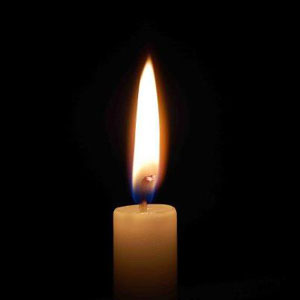 Margaret "Peg" Heggenstaller, 83, of Woodbridge, VA, on June 27, 2014. Peg is a member of the Dale City Women of the Moose. She is a collegiate of the Women of the Moose and also the Academy of Friendship. She was predeceased by Earl Rosenberger III. Peg is survived by her husband of 63 years, Claude "Chet", 5 children, sister Anna Waldrip of Olean, NY, 15 grandchildren, 14 great grandchildren, 2 great great grandchildren, and a host of extended family and friends. The family will receive friends Monday, July 7, 2014 from 8-8:30 a.m. with a 8:30 a.m. service at Miller Funeral Home, 3200 Golansky Blvd., Woodbridge. Interment to follow at Quantico National Cemetery.
-Information from Miller Funeral Home
A word from our sponsors...