Girl, 13, Killed in Auto Crash in Lake Ridge
News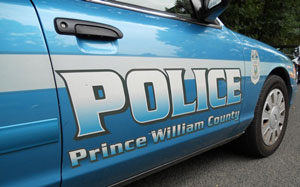 LAKE RIDGE, Va. — Police were called to a fatal crash early Sunday morning.
Here's more in a press release:
Crash – Fatality – On July 6th at 1:41AM, investigators from the Crash Investigation Unit responded to the area of Touchstone Cir and Old Bridge Rd in Woodbridge (22192) to investigate a crash. The investigation revealed that the driver, and only occupant, of a 2010 Nissan Sentra was traveling westbound on Old Bridge Rd when he disregarded the red traffic signal at the intersection above and struck a 1998 Ford Explorer which was making a left turn from Touchstone Cir onto Old Bridge Rd with a green traffic signal.
Two children, a 13 year old boy and a 13 year old girl, were unrestrained in the backseat of the Ford Explorer and were both ejected from the vehicle. All occupants of the Ford Explorer, including the driver, 19 year old male passenger, and both children, were transported to area hospitals.
The driver of the other vehicle fled the scene on foot following the crash. A police K-9 was used to search for the driver who was eventually located a short distance away and identified as the accused. The accused was determined to be under the influence of alcohol at the time of the collision and was arrested. While in custody, it was learned that the accused sustained internal injuries and was transported to an area hospital for treatment. The 13 year old girl seated in the backseat of the Ford Explorer died as a result of her injures on July 7th. The other occupants sustained non-life threatening injuries. The investigation continues.
Arrested on July 6th:
Duane Chaldron BROWN, 32, of 14609 Danville Rd in Woodbridge
Charged with manslaughter – DUI related, felony hit & run, driving under the influence, driving on a revoked license, andunreasonable refusal
Court date unavailable | Bond: held WITHOUT bond
Identified:
The rear passenger, the deceased, of the 1998 Ford Explorer was identified as Antoinette PETERS, 13, of Alexandria
The driver of the 1998 Ford Explorer was identified as a 46 year old woman of Woodbridge
The front passenger of the 1998 Ford Explorer was identified as a 19 year old man of Woodbridge
The second rear passenger of the 1998 Ford Explorer was identified as a 13 year old boy of Woodbridge
Send news and photos to Potomac Local