Obituary

Marjorie Keene Tisdale Burke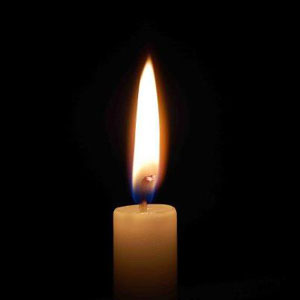 Marjorie Keene Tisdale Burke so loved the Lord, and has gone home to be with her Heavenly Father on June 23, 2014.
Marjorie was born on May 27, 1926 in Chase City, Virginia.  She graduated from Thyne Institute in Chase City and attended Virginia State College and Knoxville College.  Marjorie became a Special education teacher for thirty plus years while receiving a Master's Degree.  She taught in the New Jersey school system for many years and retired from the Fauquier County school system in Virginia.
Marjorie was a widow of Faxie Burke, Jr. of Gainesville, Virginia.  She was also a member of several different groups and ladies clubs within the church and education community.
With love and cherished memories are her immediate family of three children; Michael S. Tisdale of Norman, Oklahoma, Carita F. Tisdale of High Point, North Carolina and Lydia R. Tisdale of Newport News, Virginia.  She is also survived by a brother and five sisters, grandchildren, a great grandchild, nieces and nephews and many, many friends.
A memorial service will be held at Concord Baptist Church in the near future; date and time to be posted at a later date.
The family wishes to express heartfelt thanks and appreciation for every act of kindness extended during her life and during our time of bereavement.  May God continue to shower His blessings upon you all.
Michael, Carita, Lydia and families
A word from our sponsors...