Stafford Driver Charged in Fatal Crash
News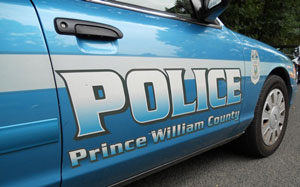 WOODBRIDGE, Va. — Christopher Lamar Carpenter is charged in the death of Barbara Naguitt, 53, of Woodbridge, a pedestrian who was walking along Opitz Boulevard in Woodbridge on June 2.
Here's more in an unedited police report:
Crash – Fatality – On June 2nd at 6:37PM, investigators from the Crash Investigation Unit responded to the 2300 block of Opitz Blvd in Woodbridge (22191) to investigate a crash involving a pedestrian. The investigation revealed that the driver of a 2000 Nissan Xterra was stopped at a red traffic signal in the above area waiting to make a right hand turn. At the same time, a pedestrian, identified as an adult woman, was waiting at the corner to cross Opitz Blvd. As the driver began to make the turn, the pedestrian stepped into the path of the vehicle and was struck. The pedestrian was transported to an area hospital where she died as a result of her injuries on June 9th. The driver remained at the scene of the crash and was unharmed. Alcohol, drug use, and speed are not factors in this collision. Following the investigation, the driver of the vehicle was charged at the time of the collision on June 2nd. Additional charges may be filed.
Charged on June 2nd: [No photo available]
Christopher Lamar CARPENTER, 48, of 309 Tolbelt Ct in Stafford
[Driver of the 2000 Nissan Xterra]
Charged with driving on s suspended license and failure to yield to a pedestrian in crosswalk
Court date: unavailable | Status: released on summons
Identified:
The pedestrian was identified as Barbara NAGUITT, 53, of Woodbridge
Send news and photos to Potomac Local