Parents Face Reckless Endangerment Charges
News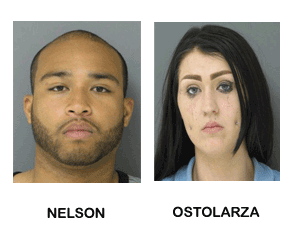 WOODBRIDGE, Va. — A mother and father have been charged after police said they didn't seek medical treatment soon enough for their injured child.
Police didn't say where the child was injured, but did issue a press release with the following details:
Felony Reckless Endangerment – On May 29th, detectives from the Physical Abuse Unit began an investigation into a child neglect involving a 9month old girl. The investigation revealed that the child sustained an accidental injury to her leg sometime between May 22nd and May 26th at a location in Prince William County.
The parents, identified as the accused individuals below, were determined to have knowledge of the injury to the child. On May 29th, the parents took the child to a hospital in Fairfax County to be assessed. Staff informed the parents that due to the nature of the injury, Child Protective Services would be contacted.
At that point, the parents left the hospital without received care. Police were contacted and officers located one of the parents, NELSON, and the child at their residence located in the 2900 block of Wythe Ct in Woodbridge. The child was transported to an area hospital to receive proper care for the injury.
Due to the lack of timely medical care needed for the child's injury, both parents were arrested following the investigation on June 3rd.
Arrested on June 3rd:
Dominque Dallas NELSON, 25, of 2929 Wythe Ct in Woodbridge
Charged with felony reckless endangerment
Court date: unavailable | Bond: $5,000 unsecured
Brittany Mae OSTOLARZA, 21, of 2929 Wythe Ct in Woodbridge
Charged with felony reckless endangerment
Court date: unavailable | Bond: $5,000 unsecured
Send news and photos to Potomac Local