News

$989 Million Prince William County Budget Passes, Funds Libraries, Police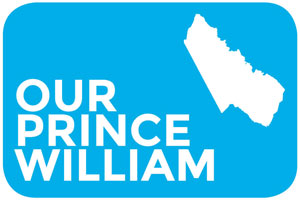 WOODBRIDGE, Va. — Prince William County leaders on Tuesday night passed a nearly $989 million budget for fiscal year 2015 that will take effect July 1.
Without knowing how much money they'll get from Richmond as lawmakers have yet to pass a statewide budget, local leaders set the tax rate at $1.148 per every $100 of assessed property value. The rate is four cents lower than last year's tax rate, but average tax bills are expected to rise about 4.5%.
The budget funds 25 new police officers, 13 new career fire fighters, and the construction of two new, long-awaited libraries in Montclair and Gainesville. There's also money for improvements to sports fields at local middle schools, bond monies for parks improvements voters approved in 2006.
Advocating for such improvements this budget season was the recently formed "Our Prince William." In addition to parks, they also wanted more funds for health and human services, and more amenities for county residents, and more cash for public schools.
A total of $497 million will be automatically transferred to the county's public schools – about $2.8 million less than officials thought they were going to get.
But the budget is passed, and everyone who has come along for the ride let out sighs of relief last night.
"Our schools are still a challenge…whether they have enough funding or not… and there's also a questions about how they're managing their money," said Betty Dean, of Occoquan, an early organizer and promoter of Our Prince William. "Everybody has their own idea of how they should spend their money, but that's why we elect a School Board and give them that job."
A look at the county's five-year plan shows this will be the final year the municipal budget will come in just below $1 billion. In FY2016, the budget is expected to grow to just over a $1 billion, and by 2019 the county's budget is expected to be $1.2 billion. All of this will mean more money for schools and services paid for by a growing population, but a $4.5% increase this year can be taxing for those who already live here.
"There was not one cut that I proposed last week that was adopted into this budget, and that is one of the most discouraging elements… [the Board of Supervisors] talk about working together, and they talk about good ideas, yet in the end none of those ideas were implemented," said Gainesville District Supervisor Peter Canland.
He wanted to implement $3.7 million in savings from the county's budget by eliminating more than 200 county jobs that have gone unfilled for 180 days or more. He also pushed the county's School Board to review its budget to find similar cost savings.
But in the end, his budget plan, which capped the tax increase at 2.5%, was defeated in favor for one developed by Board Chairman Corey Stewart, who got the votes he needed to set the $1.148 property tax rate. It, county leaders decided, provided more funding for some of the county' s unmet needs.
Woodbridge District Supervisor Frank Principi also presented a failed budget plan prior to Tuesday's vote.  He said Board members were working together on a compromise right up until the start of the meeting Tuesday night..
"We all knew where we stood and what our priorities were, then the question became 'where is the common ground.' None of us, I think, are happy that we didn't get everything we wanted, but we are all happy that we have passed a budget," said Principi.
The budget passage marks the completion of the largest task the Board of Supervisors will undertake all year long. Now that it's over, there is still more for Our Prince William to do.
"We're going to leave each other alone for about a week and take a break, and then have another social event, share stories, and celebrate the good things that happened this year," said Dean. "We're not just about worrying about the budget. We had our beginnings in the budget process this year because one of the things we recognized was truly that we don't think we do enough job in Prince William telling the great stories about he great things that we do."
Send news and photos to Potomac Local
Subscribe Now for Free!
Get
updates straight to your inbox.
A word from our sponsors...