News

Moser: We All Have our Reasons for Cleaning Up our Neighborhoods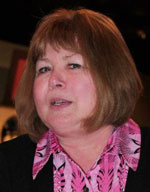 Have you ever volunteered to work a cleanup? Have you supported a cleanup in some way? I bet you have, perhaps without even realizing you've done so.
Beginning in March and working through April, untold numbers of volunteers work to remove trash, litter and debris from parks, creeks, rivers and roadsides. We work large cleanups like the one at Marumsco Creek. That's one we do twice yearly and in response to the flooding that occurred in Woodbridge a few years ago. Photos of this Marumsco Cleanup are here . Volunteers removed 2,135 pounds of trash this time. (Don't forget we did this six months ago.)
My friends and I work small cleanups, too, where we total the bags, not the number of pounds, like the last Dale City Lions Adopt a Highway where we collected a dozen bags, a stream cleanup where we collected 10 bags and a neighborhood cleanup in Kerrydale, where we only collected six bags.
I loved the one in Kerrydale, because this family has an Adopt a Highway as a tribute to their son, Josh, who died in 2009. I actually read an article about this family in Potomac Local almost two years ago.
I was moved to realize everyone holds cleanups for their own reasons.
One of the biggest cleanup efforts we do is the Annual Occoquan River Cleanup. Many different groups work together and some, like FOTO (Friends of the Occoquan) has been doing work on the Occoquan for more than twenty years. I am a member of PWTSC, (Prince William Trails and Streams Coalition) a group dedicated to building trails in PWC, but cleanups are a major part of their mission.
PWSWCD (Prince William Soil and Water Conservation District) is dedicated to protecting our soil and water resources, and they administer the Adopt a Stream Program. You can see photos from one of the sites, Lake Ridge Marina, here. PWSWCD helped coordinate the Occoquan cleanup and helps organize the Marumsco cleanup.
There are lots of other groups whose mission includes cleanups, like KPWB or NAA (Neabsco Action Alliance) Upcoming are dozens more cleanups like this one in Woodbridge hosted by Penguin Paddling, but the biggest group of supporters of cleanups is you!
You pay taxes at the federal, state and local levels to support cleanups.
The undisputed champion of cleanups is the PWC Litter Crew, who, since 2009, collected and properly disposed of more than 860 tons of trash and debris collected around our County.
This story, from the Washington Post about trash at the Cherry Blossom Festival just ruined the beauty of the day for me. Someone leaves trash at the park, in the road, on the sidewalk, in the street, at schools, at churches, in creeks and rivers and oceans. Who is it and why won't they stop? Don't they know who pays for that?
We all pay for it, whether in labor or taxes or loss of beauty. Thank you for your support, but it would be so much better to just stop littering and use those volunteer hours and tax dollars for good cause.
Send news and photos to Potomac Local
Subscribe Now for Free!
Get
updates straight to your inbox.
A word from our sponsors...