News

Williams Keynote Speaker for Cocktails & Cupcakes in Woodbridge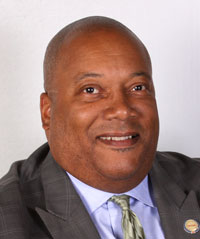 Kevin Williams came up with the concept, name, and mission of his business with his partners sitting over dinner at Bahama Breeze in Woodbridge.
So, it's only fitting that he return here on Wednesday, April 23, at PotomacLocal.com's Forty Under 40 Cocktails and Cupcakes After Hours to help inspire the next generation of entrepreneurs.
"You need to follow you dreams. As a business leader, it is your civic responsibility to show other people the path to success," said Williams.
He is the CEO of TekConnX (pronounced Tech Connects) which helps government contractors and other firms stay competitive in the fields of networking, audio visual technologies, and security technologies, and business development to name a few.
As the keynote speaker for the Cocktails and Cupcakes event in Woodbridge, Williams said he cam remember back to a time when he attended several marketing events but had no clear direction on where to go, or who to talk to.
"Young people can often feel like a fish out of water at some of these networking events, so we want to bring them in and connect them with people in their field to help further their success," said Williams.
It's been a year since Williams' drew up the concept of his business at Bahama Breeze at Potomac Mills mall. He did so shortly after losing his old job in the contracting field. Since then, things have moved very fast for TekConnX as the company has acquired several contracts from federal, state, and local government agencies in a short amount of time.
The Cocktails and Cupcakes event at Bahama Breeze will be held from 4:30 p.m. to 7:30 p.m., and 100% of ticket admissions will be donated to the non-profit The House, Inc.
You can find more information about the event, as well as other upcoming Cocktails and Cupcake events here.
Send news and photos to Potomac Local
Subscribe Now for Free!
Get
updates straight to your inbox.
A word from our sponsors...