Obituary

Joetta O'Neill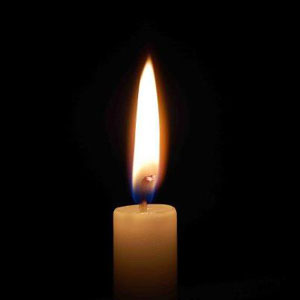 On Friday, March 28, Joetta O'Neill, 83, passed away peacefully after a brief illness. She had been residing with her son and daughter-in-law, Gary & Lisa O'Neill, in Tall Timbers, Maryland.
Joetta was born February 14, 2013 in Accotink, VA to Norris Allen Dawson and Virginia Mae (Harrison) Dawson. She was a caring and supportive mother who loved music, family and friends. Joetta graduated from Mount Vernon High School before marrying and beginning her family. She lived her life in Lorton, VA and worked as an executive secretary until her retirement at age 74. In addition, she devoted over 30 years as the organist for Cranford United Methodist Church in Lorton, VA. She enjoyed membership in the VFW and American Legion Ladies Auxiliary, where she excelled in becoming district president. Her accomplishments beyond being a dependable friend and loving mother are too numerous to mention. She is survived by two brothers, Ronald Dawson of Chesapeake, VA and Allen (Joyce) Dawson of Great Falls, VA and her children, Gary (Lisa) O'Neill of Tall Timbers, MD; Shawn (Liz) O'Neill of Titusville, FL; Andrea Tucker (Daryl) of Cocoa Beach, FL, Nancy (Brian) Ross of Fredericksburg; 6 grandchildren, 5 great-grandchildren, and one great-grandchild due any day. Joetta's friendship, spirit and joy will be missed by many. A service to celebrate her life will be held on April 3, 2014 with viewing from 10-11am and services to follow in Cranford United Methodist Church, 9912 Old Colchester Road, Lorton, VA. Interment will follow in the church cemetery.
A word from our sponsors...