Obituary

Colonel James M. Lowe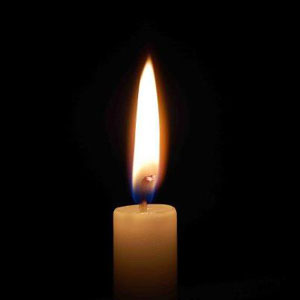 Colonel James M. Lowe
Retired Colonel James Michael "Mike" Lowe, 59, of Stafford, Virginia, died on March 21, 2014 at Mary Washington Hospital. Surrounded by his loving family and friends, he lost his 17-month battle with lung cancer. Beloved son, husband, father and Marine's Marine, Mike was born on June 9, 1954 in Augusta, Georgia to Kathryn and the late Horace Mike Lowe. His adolescent and teen years were spent in Irwinton, Georgia in the loving home of his mother and his late step-father, Colon Lamar Wilson.
In 1972 he was awarded a Marine ROTC Scholarship to the University of South Carolina where he earned a B.A. in Military History. Upon graduation in May of 1976, he was commissioned a Second Lieutenant in the United States Marine Corps.
As an Infantry Officer, Colonel Lowe served in all 4 Marine Divisions and made eight Marine Expeditionary Unit Deployments, including one as a Company Commander in 2nd Battalion 6th Marines deployed to Beirut, Lebanon as part of the Multi-National Peace Keeping Force. He attended the Amphibious Warfare School, Quantico, Virginia; the Army Command and General Staff College in Fort Leavenworth, Kansas; the Armed Forces Staff College, Norfolk, Virginia; and the Marine Corps War College, Quantico, Virginia. After graduating from the War College 1996, he was assigned to the faculty of the Marine Corps Command and Staff College where he served as the Course Director for Warfighting. During this assignment he was the recipient of his favorite honor, the Marine Corps University's annual Rose Award for teaching excellence.
Varied duty assignments included Series Officer at MCRD Parris Island, the Officer Assignment Branch at Head Quarters Marine Corps, the Special Operations Command Europe (SOCEUR) in Stuttgart, Germany; Inspector Instructor of 2nd Battalion 24th Marines in Chicago, Illinois; G-3 Operations Officer, III Marine Expeditionary Force; Assistant Chief of Staff G-3, 3rd Marine Division; and the high point of his time in Okinawa, Commanding Officer of the 31st Marine Expeditionary Unit (Special Operations Capable).
Colonel Lowe's last tour of duty was as the Commander of Marine Corps Base, Quantico, Virginia and he enjoyed completing his 30 year career where it had begun, at Quantico, the "Crossroads of the Corps".
His service as a Marine is best described in the words of General Al Gray, 29th Commandant of the Marine Corps: "Mike is a very special Marine Warrior, one of a kind, who has made many significant contributions to our Country and to the Nation's Corps of Marines."
After 30 years of active service Colonel Lowe joined the Potomac Institute for Policy Studies as a Research Fellow and subsequently, Senior Research Fellow. For the past eight years he led the Center for Emerging Threats and Opportunities, an in-house think tank for the Marine Corps.
An active member of the local community, Mike was a Life Member of the Veterans of Foreign Wars and a past Vice Commander and Commander of Post # 1503, Dale City, Virginia. Of his many accomplishments, Mike was most proud of his family and treasured the many adventures they shared during assignments throughout the United States, Europe and Japan. Colonel Lowe is survived by his wife of 37 years, Susan; his son Jameson; daughters, Alexis and Shannon; his mother Kathryn; sisters Karen and Sharon; his brother Wade; and numerous nieces and nephews.
In lieu of flowers, memorial contributions may be made to the Injured Marine Semper Fi Fund (semperfifund.org), the USMC Wounded Warrior Regiment (woundedwarriorregiment.org), or the Marine Corps Heritage Foundation (marineheritage.com)
Arrangements details may be found at www.mountcastle.net
A word from our sponsors...