Closings & Delays for Monday, March 17, 2014
News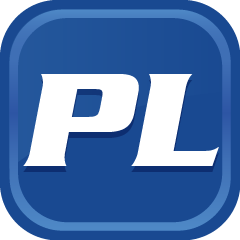 Local school systems
Prince William County
— On Monday, March 17, 2014, all Prince William County Public Schools will be closed due to inclement weather in certain areas. Code Red for employees. All school division activities including Professional Development sessions are cancelled. SACC will not open.
Stafford County
Schools closed Monday, March 17. Employees code 1.
Manassas
All Manassas City Public Schools will be closed Monday, March 17, 2014 due to inclement weather. CODE BLUE for employees. There will be no after school activities.
Manassas Park
All Manassas Park City Schools will be closed on Monday, March 17, 2014 due to inclement weather. Employees code red.
Quantico
DODEA schools aboard the base will also be closed Monday March 17th.
Colleges and universities
George Mason University 
George Mason University administrative offices are closed and classes are canceled. [More]
Northern Virginia Community College
NOVA day and evening classes and activities are canceled Mon., March 17 due to inclement weather. All campuses and administrative offices are closed. Please refresh your browser for the latest update.
Mary Washington  University
All classes canceled. Evening classes pending. [More]
Germanna Community College 
All campsues closed today.
Military installations 
Quantico Marine Corps Base 
MCB Quantico operating status is Code Red for March 17th.
The base will be closed Monday. Only emergency and essential personnel are required to report.
Fort Belvoir 
Fort Belvoir offices are CLOSED on Monday, March 17, 2014. Emergency and Telework-Ready Employees must follow their agency's policies. Non-emergency employees (including employees on pre-approved paid leave) will be granted excused absence (administrative leave) for the number of hours they were scheduled to work.
Federal Government
FEDERAL OFFICES in the Washington, DC, area are CLOSED. Emergency and telework-ready employees required to work must follow their agency's policies, including written telework agreements.
Local government
Prince William County
Prince William County Government will be CLOSED on Monday, March 17. County emergency personnel will report as scheduled, but all offices will be closed for business.
Senior Centers are closed.
Adult Day Healthcare is closed.
Libraries are closed.
Stafford County 
— Stafford Government offices will be CLOSED today, Monday, March 17, 2014 due to the inclement weather.
Woodlands Pool is also closed as is the Regional Landfill. The Juvenile and Domestic Relations Court, District Court, and Circuit Courts are closed. 
Manassas Park 
The City of Manassas Park has declared a Snow Emergency, based on the Hazardous Storm Warning in effect for this area from Sunday evening through Monday night. [Click here for more]
Manassas 
The City of Manassas is declaring a Snow Emergency effective at 7 a.m. on March 17, 2014. This means that cars parked along designated snow emergency routes are subject to towing and fines.
Snow emergency routes in the City of Manassas are as follows: Dumfries Road/Route 234, Hastings Drive, Godwin Drive, Liberia Avenue, Richmond Avenue, Fairview Avenue, Grant Avenue, Wellington, Road, Ashton Avenue, Cockrell Road, Nokesville Road/Route 28, Center Street, Prescott Avenue, Sudley Road/Route 234, Church Street, Zebedee Street, Centreville Road/Route 28, Mathis Avenue, Portner Avenue and Euclid Avenue.
Once the snow event is over, the City will issue a termination of the snow emergency and will reopen these streets to parking.
Local transportation 
Virginia Railway Express
Due to the winter storm currently passing through the area, VRE is running an "S" Schedule today, March 17. Only trains marked with an "S" above its train number on the published schedule will operate.
OmniRide, OmniLink buses 
ESP plan in effect. [More]
Airports 
Click here to see Dulles International Airport departures 
Click here to see Regan Washington National Airport departures
Click here to see BWI departures 
Click here to see Richmond International Airport flight information 
Send news and photos to Potomac Local