Obituary

Thomas Joseph Thelen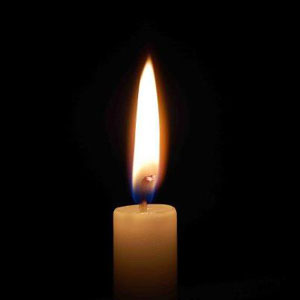 Thomas Joseph Thelen, 58, of Dale City, VA, passed away on Wednesday, February 19, 2014, at his home.
Tom was born on July 16, 1955, to Robert J. Thelen Sr. and the late Margaret Breit Thelen. He was a member of the Knights of Columbus Council 7165 and an avid supporter of the March for Life. He will always be remembered as a loving son, brother, husband, father, grandfather, and friend. More than anything he loved his family.
He is survived by his loving wife, Dolly Thelen; one daughter, Erin McCauley (Doug); two sons, Brian Thelen (Santina) and Steven Thelen (Amanda); his father, Robert Thelen Sr., one sister, Virginia Marie Still (Gene); five brothers, Robert Thelen Jr. (Kathy), David Thelen (Debbie), John Thelen (Allison), Kenneth Thelen (Kimberly), and Timothy Thelen (Jeanne). He is also survived by his grandchildren; Arabella, Matthew, Rocco, Natalie, and a grandson due in June; as well as many nieces and nephews, and THE OUTFIT.
Family and friends will be received at Mountcastle Turch Funeral Home, 4143 Dale Blvd, Dale City, VA, 22193 on Tuesday, February 25, 2014, from 6-9pm. A Mass of Catholic Burial will be celebrated at Holy Family Catholic Church, 14160 Ferndale Road, Dale City, VA 22193 on Wednesday, February 26, 2014, at 12:00 Noon. Burial will follow at Stafford Memorial Park, 154 Shelton Shop Road, Stafford, VA, 22554.
Reception to follow burial at the Knights of Columbus Hall, 12965 Trentdale Drive, Dale City, VA 22193 at approximately 4:00p.m.
In lieu of flowers, the family asks that you please make a donation to:
Catholic Charities of the Diocese of Arlington
P.O. Box 1900
Merrifield, VA 22116-1900
Please be sure to include a note indicating that you are honoring Thomas Thelen.
A word from our sponsors...