Obituary

Barbara Gardner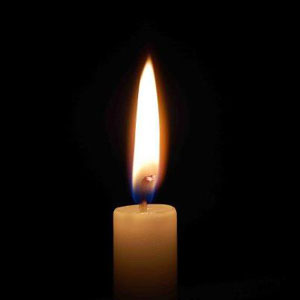 Philadelphia, PA native and Dale City, VA resident Barbara Gardner, 62, died on Tuesday, February 18, 2014 at Sentara Northern Virginia Medical Center after a prolonged battle with cancer.
Barbara was a long-time employee of Raytheon, a former employee of Pan American Airlines, and a devoted mother and grandmother. She was an avid follower of the Washington Redskins and the Philadelphia Phillies.
Barbara is survived by her husband David F. Gardner of Dale City, VA; her daughter Jennifer G. Learned and her husband Kevin of Springfield, VA; her son Paul D. Gardner and his wife Ashley of Dale City, VA; two grandsons, Joshua and Dylan of Springfield and Dale City; her brother John A. Palastro and his wife Marianne of Springfield, VA; and her father John Palastro and his wife Regina of Mantua, NJ. She is preceded in death by her mother Jennie Massi Palastro of Philadelphia, PA.
A Memorial Service will be held on Saturday March 1, 2014 at 1:00 at Mountcastle Turch Funeral Home & Crematory, 4143 Dale Blvd., Dale City, VA 22193.
A word from our sponsors...