Obituary

Francis Parker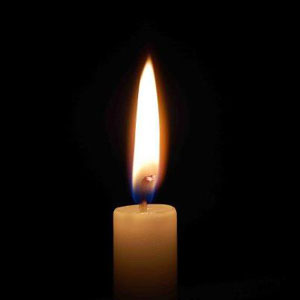 Born in Washington, DC on January 8, 1958, Francis Parker was the 5th child for Mary and Sylvester Parker.
Francis had fun growing up with his 6 siblings (Jimmy, TT, Melvin, Franklin, Michael and Gladys) in Fairfax. As children, they enjoyed outdoorsy fun and lots of mischief. Francis warmly recalled funny stories of getting into trouble with his mom and having to go pick his own "switch" out of the woods. After spending his early years growing up in the City of Fairfax and attending Fairfax County Public Schools, the Parker family moved to Alexandria, Virginia. There Francis attended Alexandria City Public Schools. Throughout childhood, Francis spent generous amounts of time with his paternal grandmother, Frances. He continued to spend time with her into his early adulthood. While living in Alexandria, Francis met his first love, Paula. Together they had 1 daughter, Crystal. In 1976, Francis joined the Army. He was stationed in Texas and spent 6 months of his active duty in Germany.
After his service concluded in 1982, Francis landed a "good" job at RC cola delivering soda. He later spent several years working at AAA. While at AAA, he became a master of maps and atlases. Later, he worked at the Hollinger Cooperation, a box plant in Arlington. Francis was a highly intelligent young man with a strong work ethic. His took great pride in his craft and his employers were usually quite grateful to have him on board. Never afraid of hard work, when Francis needed extra money, he worked for his father at Parker's Paving and Asphalt.
Most Parker men were into cars and Francis was no exception. His first "cool" car was a yellow Pontiac Trans Am. He loved that car. He later acquired a Mazda RX-7, which he took care of like it was a NASCAR race car. Francis was such a car enthusiast, that he once appeared on a CNN documentary about car purchasing. He got a kick out of being a TV star. He loved going for fast rides, especially in his present-day "performance car", a BMW that he named "Pompous." No further explanation needed on that one.
Francis loved dogs. He owned 2 Jack Russell Terriers at different times that he named "Jack" and "Russell", respectively. He also enjoyed being a "granddad" to his daughter's pet Boxer, Jaz. He liked reading textbooks, magazines, and newspapers. He enjoyed reading the newspaper while having coffee first thing in the morning. He followed politics and kept himself abreast of the happenings in the world. You had to be prepared for a lengthy conversation if you brought up topics of automobiles, science, religion or politics. He was well-read and self-taught in each of those areas.
In 1996, he met and later married his sweetheart and best friend, Mai. Francis and Mai started a family with her son, William, in Woodbridge, VA. They added a little girl, Nzuri (NZ), in 2000. Francis and Mai remained close friends until his departure from earth.
His final career was as a Postal Carrier for the US Postal Service. When he became a postal carrier in 1999, he was very proud of this accomplishment and took pride in re-establishing a career in the federal service. He rarely took a sick or vacation day, and remained true to the old adage that neither snow nor rain nor heat nor gloom of night would keep the mail from being delivered. His commitment to his duties and customers was undeniable, as evidenced by an older couple on his mail route who looked forward to conversations with him every day. They had grown so attached to him that they looked for him when he fell ill and no longer delivered their mail.
"Parkerblood", as many affectionately called him, was always intelligent, charming and sincere. He had a no-nonsense, honest, humorous and sarcastic personality that touched all who knew him. Sometimes his honesty got him into trouble, but he usually charmed his way right out of it…. eventually.
Francis passed away on Friday February 7, 2014. He will be missed by his family and friends, including his brothers and their wives, Jimmy (Jackie), Franklin, Michael (Marcel), and his baby sister, Gladys. His daughters, Crystal and Nzuri and "bonus" son William. His grandchildren Gabriel, Grant and Jay. Aunts, uncles, nieces, nephews and cousins.
The Family will receive friends on Thursday, February 20, 2014 from 10:30 – 11:30 a.m. at the Baker-Post Funeral Home & Cremation Center, 10001 Nokesville Road, Manassas. Service will begin at 11:30 in the funeral home Chapel with interment following in Quantico National Cemetery, Triangle, VA.
A word from our sponsors...