News

Closings and Cancellations Feb. 13, 2014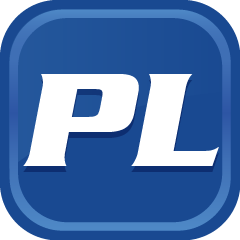 We are beginning to see closures roll in as the snow begins to fall in our area.
Prince William County Public Schools are closed Thursday. They posted the following statement:
On Thursday, February 13, 2014, all Prince William County Public Schools will be closed due to expected inclement weather conditions in certain areas. Code red for employees. All school division activities including Professional Development sessions are cancelled. SACC will not open.
DoD schools on Quantico will also be closed tomorrow. 
DOD Schools aboard MCB Quantico will be closed Thursday, Feb. 13.
Click ManassasLocal.com for closures for Manassas and Manassas Park
Click StaffordLocal.com for closures in Stafford County
Colleges and universities
Northern Virginia Community College
NOVA day and evening classes and activities are canceled Thur., Feb. 13 due to inclement weather. All campuses and administrative offices are closed.
Military installations 
Quantico
MCB Quantico is operating in Code Red.

On Thursday February 13th, 2014 MCB Quantico is closed. Only Emergency and essential personnel are expected to report to work.
Fort Belvoir 
Belvoir Weather Advisory, February 12, 2014, 10:15 p.m. – This message applies to Thursday, February 13, 2014. Fort Belvoir offices are CLOSED. Emergency and Telework-Ready Employees must follow their agency's policies. Non-emergency employees (including employees on pre-approved paid leave) will be granted excused absence (administrative leave) for the number of hours they were scheduled to work. Employees on leave without pay, leave without pay for military duty, workers' compensation, suspension, or in another non-pay status are not granted excused absence when Federal offices are closed. Telework-ready employees who are scheduled to perform telework on the effective day of the announcement or who are required to perform telework on a day when Federal offices are closed must telework the entire workday or request leave, or a combination of both, in accordance with their agencies' policies. This status applies to the Fort Belvoir Garrison. Employees of mission partner/tenant organizations unclear of their duty status should contact their supervisors. Services such as the CDCs and other CYSS programs; the ID Card Section; SJA's Legal Services; and, Chapel activities will be closed and are unavailable. KEEP families should contact their designated Family Child Care provider to coordinate their child care needs.
Federal Government 
FEDERAL OFFICES in the Washington, DC, area are CLOSED. Emergency and telework-ready employees required to work must follow their agency's policies, including written telework agreements.
Local government
Prince William County Government offices are closed. Emergency Services personnel should report as scheduled.

Prince William County Courthouse is closed. Upon reopening, the clerks will reschedule cases that were to be held on Thursday, February 13.

Senior Centers are closed.

For those without shelter during the storm, the County's Winter Shelter and the Manassas Baptist Church will remain open throughout the duration of the storm as warming shelters. The Winter Shelter is located at 14730 Potomac Mills Road in Woodbridge and their phone number is 703-897-0199. Manassas Baptist Church is located at 8730 Sudley Road.
Local transportation 
PRTC OmniRide / OmniLink
Based on the latest National Weather Service forecast, PRTC WILL NOT operate any bus service on Thursday, February 13.
Virginia Railway Express
Due to the winter storm currently passing through the area, VRE will not operate any train service Thursday, February 13 and our offices are closed.

We will continue to monitor the storm and make a decision about service for Friday, February 14, by Thursday afternoon. Please stay tuned to Train Talk, Twitter, Facebook, and our website about any service changes.
Prince William / Greater Manassas Boys and Girls Club – Closed today
Airports 
Click here to see Dulles International Airport departures 
Click here to see Regan Washington National Airport departures
Click here to see BWI departures 
Click here to see Richmond International Airport flight information 
We'll continue to post closings and cancelations here as we get them. Send us yours.
Send news and photos to Potomac Local
Subscribe Now for Free!
Get
updates straight to your inbox.
A word from our sponsors...