Obituary

Franklin W. Mauck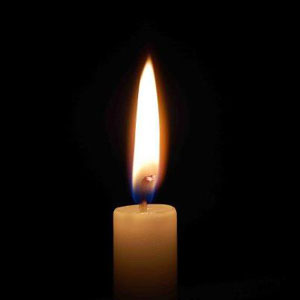 FRANKLIN W. MAUCK, age 62 of Manassas, Virginia, beloved husband, father, grandfather and brother passed away Thursday, February 6, 2014 at his home.
He was preceded in death by his mother, Erie (Presley) Mauck, his father Ralph Mauck and one sister, Bonnie G. Phillips.
Survivors include his loving wife of 40 years, Janice Mauck of Manassas, Virginia; one daughter, Carrie Mauck and fiancee, John Zimmerman, Jr.of Manassas, Virginia; two sons, Ralph "Daniel" Mauck and wife Patricia of Manassas, Virginia and Wallace Lee Mauck of Manassas; one granddaughter, Mikayla Mauck; three grandsons, Stephan Mauck, John S. Zimmerman III and Jacob Mauck; two brothers, Earl Mauck of Springfield, Virginia and Melvin Mauck of Manassas, Virginia; two sisters, Mary Mitchell of Middleburg, Virginia and Birdie James of Paeonian Springs, Virginia; three half-sisters, Elizabeth Grissom of Manassas, Virginia, Dixie Smith of Springfield, Virginia and Lois Carter of Frederick, Maryland and a host of friends and loved ones to mourn his passing.
The family will receive friends from 6:00-9:00 P.M. Tuesday, February 11, 2014 at Pierce Funeral Home, 9609 Center Street, Manassas where funeral services will be held 12:30 P.M. Wednesday, February 12, 2014 with Pastor Eugene Zorbas officiating. Interment will follow at Stonewall Memory Gardens, Manassas, Virginia.
In lieu of flowers, donations can be made to Pierce Funeral Home or the family to assist with funeral expenses. Condolences may be sent to www.piercefh.com.
A word from our sponsors...