Obituary

Kathryn Ruth Sims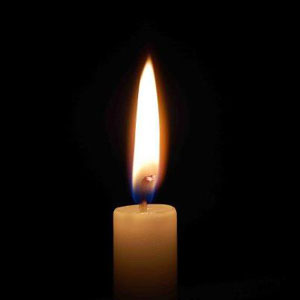 Kathryn Ruth Sims of Manassas, VA passed away on Thursday, January 23, 2014 at the age of 68. Kay was born on August 3, 1945 to the late Geraldine and Robert S. Sommers of Smithfield, VA. She grew up in Newport News, VA.
Kay was a devoted wife and mother. She made family and friends a priority. She invested much of herself in maintaining relationships and never lost a friend. She had a passion for animals, celebrating Christmas, making crafts, collecting her "treasures" such as hummingbird figurines, participating in her neighborhood garden club, and football – particularly her Washington Redskins. As a giving soul, she also actively engaged in the hobbies and interests of her family. She traveled around the world with her husband and friends, worked on hosting sporting car events with her son, and attended many antique car events with her mother and father.
Kay is survived by her loving husband of 43 years, Fred L. Sims; her son, Michael Kevin Sims of Manassas, VA; her sister and brother in law, Carol and Don Page of Atlanta, GA; her sister in law and brother in law, Betty and Emile Mailloux of Austin, TX; her sister in law and brother in law, Linda and John Sims of Weatherford, TX; her aunt and uncle, Pat and Stan Burden of Las Vegas, NV; her aunt, Marilda Sommers of Richmond, VA; and her many cousins, nieces and nephews.
Kay's family will receive friends and relatives on Wednesday, January 29, 2014 from 3:00 p.m. to 4:00 p.m. at Grace United Methodist Church, 9750 Wellington Road, Manassas. Funeral services will begin at 4:00 p.m. in the church sanctuary with The Rev. Rudy Tucker, Jr. officiating. A graveside service will be held on Thursday January 30, 2014 at 12:00 p.m. at Peninsula Memorial Park, 12750 Warwick Blvd., Newport News, Virginia.
In lieu of flowers, the family is requesting donations be made to Kay's church, Grace United Methodist Church, 9750 Wellington Road, Manassas, Virginia 20110.
— Information provided by Baker-Post Funeral Home and Cremation Center
A word from our sponsors...