News

About 2 Inches of Snow Fell Overnight, Some Schools Closed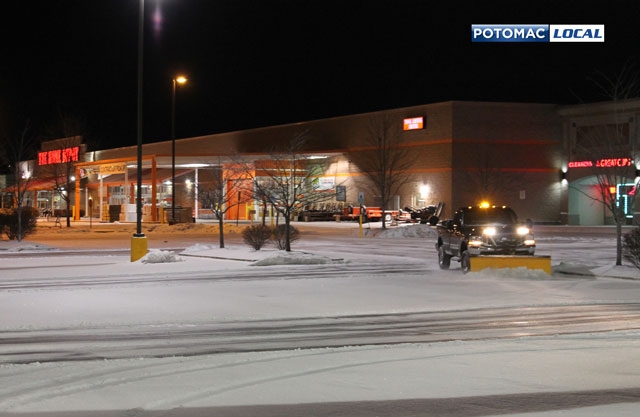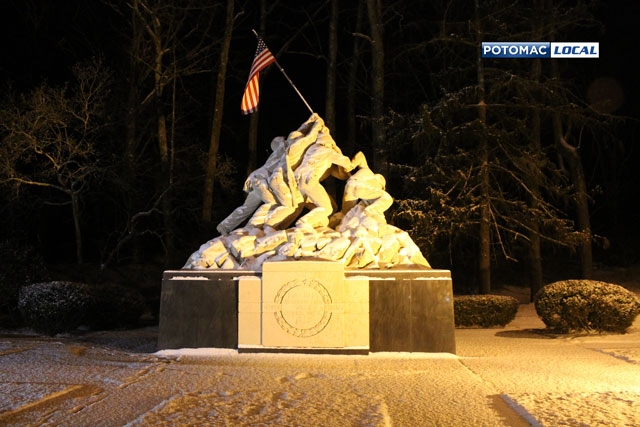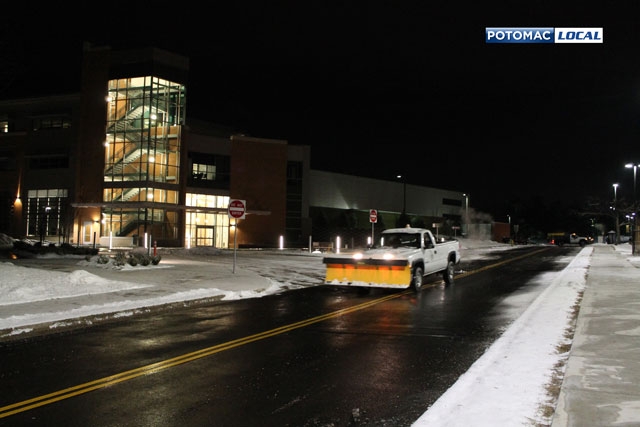 6:40 a.m. 
Here's a look at the snow totals we've found in our area this morning: 
Dumfries Town Hall — 1 inch
Quantico Main Gate –1 inch
North Stafford — 1.5 inches
Northern Virginia Community College Woodbridge Campus –1 inch
Now that the snow has moved out the cold temperatures will remain. Here's a look at this morning's discussion at the National Weather Service's Washington, D.C. office: 
NORTHERLY WINDS AND HIGH PRESSURE TO THE WEST HAS LED TO COL TEMPERATURES THIS MORNING. A PRESSURE GRADIENT BETWEEN THE TWO SURFACE FEATURES HAS RESULTED IN LIGHT NORTHERLY WINDS OF 5-10KTS. THIS HAS LED TO WIND CHILL VALUES IN THE SINGLE DIGITS TO BELOW ZERO AND NEAR -20 ALONG THE ALLEGHENY FRONT. A WIND CHILL ADVISORY IS IN EFFECT FOR WEST OF THE BLUE RIDGE AND ACROSS NRN MD THIS MORNING. A WIND CHILL WARNING IS IN EFFECT FOR THE WESTERN SLOPES AND HIGHER ELEVATIONS OF THE CENTRAL FOOTHILLS THIS MORNING.

HIGH PRESSURE WILL MOVE OVERHEAD THIS AFTERNOON AND CLEAR AND COLD CONDITIONS ARE EXPECTED LATER TODAY AND INTO THURSDAY. REDUCED MAX TEMPS TODAY FOR AREAS THAT RECEIVED SNOW DUE TO THE SNOW PACK. SOUTHERLY RETURN FLOW WILL BRING TEMPS UP TO THE UPPER 20S IN NRN MD TO THE UPPER 20S LOW 30S IN CENTRAL VA THURSDAY.
 Temperatures will remain cold Wednesday but they expected to rise Thursday and Friday into the 40s. We could see high temperatures in the 50s by Saturday.
5:30 a.m. 
This kind of snow brushes easily off your car.
About 2 inches of snow fell across North Stafford overnight as a large winter storm system that brought ice to the southern states, and was forecast to bring nearly a foot of snow to the Hampton Roads area in Virginia, impacted our region.
Closings and delays for our area
Many side streets are snow covered and slippery, so you'll want to take your time and be careful while brushing the snow off your car.
Drivers are finding the main roads clear and down to pavement. Crews were out overnight treating the major roads and highways in anticipation of the snow.
A winter weather advisory was issued for Stafford County late Tuesday when it became clear the track of the southern winter storm would track closer to our area.
 The storm prompted another round of school closures during an already busy winter season for children who have already seen many snow days this year.
Send news and photos to Potomac Local
Subscribe Now for Free!
Get
updates straight to your inbox.
A word from our sponsors...