Obituary

Geraldine Elsmore Adams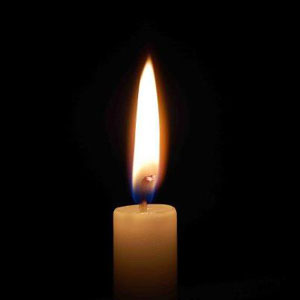 Obituary for Geraldine Elsmore Adams
Geraldine E. Adams
Geraldine Elsmore Adams, 87, of Woodbridge, died on January 15, 2014 at Sentara Northern Virginia Medical Center. Mrs. Adams was a devoted mother, grandmother, and great-grandmother, who is survived by her children, Linda L. Brown of Savannah, GA, Tonya M. Howdyshell, of Lake Ridge, VA, Rhonda D. Elsmore of Dale City, VA, and Jeffery Elsmore of Burke, VA. She is also survived by 7 grandchildren, and 1 great-grandchild. She is preceded in death by her husbands, Vance L. Elsmore and Ashley A. Adams.
Mrs. Adams was a veteran of the Navy Waves, and worked for the Department of the Army at Fort Belvoir, in Dental Activities for 29 years. She also worked at Westminster at Lake Ridge as a receptionist for 17 years as her second career. Mrs. Adams enjoyed traveling, bingo, and bowling. She attended St. Elizabeth Ann Seton Catholic Church, and belonged to Holy Family Catholic Church Seniors Club.
The family will receive friends from 6pm to 8pm on Wednesday, January 22, 2014 at Mountcastle Turch Funeral Home, 13318 Occoquan Rd. Woodbridge, VA 22192. A Mass of Christian Burial will be held at Saint Elizabeth Ann Seton Catholic Church, 12805 Valleywood Drive, Woodbridge, VA 22192 at 11am, on Thursday, January 23, 2014. Inurnment will take place at a later date at Arlington National Cemetery.
Remembrance donations may be made to St. Elizabeth Ann Seton Catholic Church or to the Westminster Lake Ridge Resident Support Fund.
A word from our sponsors...