News

Caldwell Expected to Lead Dumfries Business Association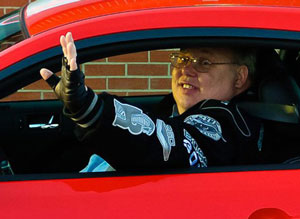 DUMFRIES, Va. — The Dumfries Business Association is expected to elect new leadership in February.
The association made up of business owners is expected to elect Chris Caldwell, owner of Dumfries-based Caldwell Consultants technology firm, as its new president. Caldwell is the only candidate on the ballot as of today and, if elected, will replace Rodney Cahow of Commutations in Action as the DBA President, who was previously appointed to the job.
"The business association should be a mechanism for business owners to get together to have a voice, and use it as a method to report to have dialoge with the town council and the town's elected leaders," said Caldwell.
A review of the organizations bylaws and ensuring the organizations' status with the Virginia State Corporation Commission is current will be some of the first things Caldwell said he would tackle as the DBA's new leader. The association would later address the town's Business and Professional Licensing Tax – a tax on gross receipts that nearby Stafford County abolished – would be addressed, and the DBA would also explore options to present to town leaders how to offer more tax incentives to businesses looking to locate to Virginia's oldest, continuously chartered town.
Caldwell as been a lifelong resident of the area and graduated from Gar-Field High School in 1980, according to the association's newsletter.
The association has about 150 members on its mailing list and as many as 20 active members that could vote in the election. The organization has not collected member dues for several years, but the DBA's bylaws permit both businesses in Dumfries and outside the town are eligible for membership.
The DBA is also looking to fill other roles on its board including vice-president, secretary and treasurer. Interested candidates are asked to send a short biography to rodney.cahow@my-cia.com or runrman7@aol.com.
Send news and photos to Potomac Local
Subscribe Now for Free!
Get
updates straight to your inbox.
A word from our sponsors...