News

Dumfries Gas Station Reopened Under New Management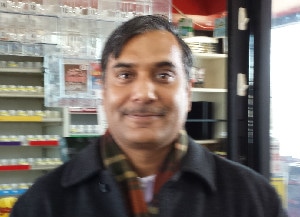 DUMFRIES, Va. — A BP gas station in Dumfries that was closed for weeks late last year has now reopened under new ownership.
The gas station at the intersection of U.S. 1 and Va. 234 sits just inside the town limits and across from an overcrowded commuter parking lot. The station's new owner, Khalid Cheema, said he's hopeful this new location will be both busy and profitable.
"After 25 years in the business, things in this business aren't what they used to be and it's not easy for new guys to get into this business," said Cheema.
It's more than just creating contracts with the oil companies, there's is also the products that he sells inside the shop that need to be priced competitively. Cheema fears a tax on cigarettes in Dumfries might make customers drive to a convenience store across the street just outside the town limit, in Prince William County that currently does not collect a cigarette tax, to buy there.
Cheema relocated to this new location in Dumfries after it's previous owner closed up shop, and after state transportation officials notified him that his BP gas station in Woodbridge will be razed to make way for a wider U.S. 1 and a new interchange at Va. 123.
Some of the biggest challenges Cheema faced during his opening week were making sure all of the gas pumps worked properly, he said.
Send news and photos to Potomac Local
Subscribe Now for Free!
Get
updates straight to your inbox.
A word from our sponsors...