Sidewalk Driver Strikes Victim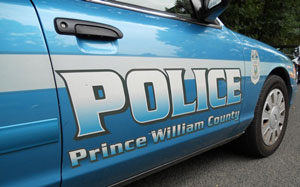 PRINCE WILLIAM COUNTY, Va. – Someone drove onto a sidewalk along U.S. 1 near Dumfries and struck a pedestrian.
More in an unedited police report:
Felony Hit & Run – On January 1st at 6:37PM, investigators from the Crash Investigation Unit responded to the area of River Heritage Dr and Jefferson Davis Hwy in Dumfries (22026) to investigate a hit & run. The investigation revealed that the victim, a 10 year old girl, was walking with her family on the sidewalk adjacent to River Heritage Blvd when the driver of a pick-up truck left the roadway, drove up onto the sidewalk, and struck her. After striking the victim, the driver continued, leaving the roadway a second time at the corner of Jefferson Davis Hwy and River Heritage Blvd. The vehicle was last seen driving north on Jefferson Davis Hwy. The victim was transported to an area hospital with minor injuries. No description of the driver was provided to investigators.

Vehicle Description:

Late model, dark in color full-sized pick-up truck, possibly with a flat bed and body lift kit

Have Something to Say?
You must be logged in to post a comment.