Parents Can Learn About Financial Aid, Planning for College at County-Wide School Summit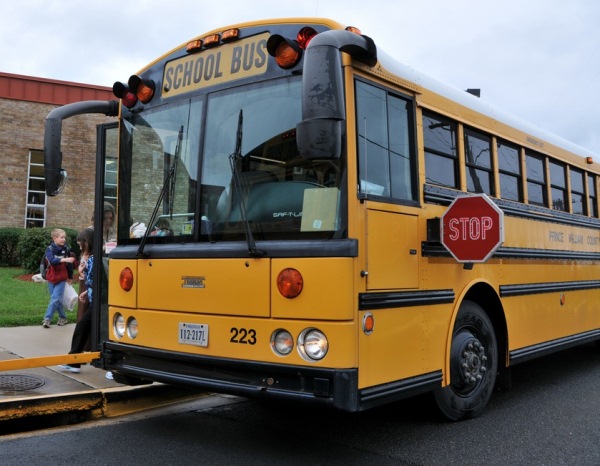 WOODBRIDGE, Va. – Want to know the best way for your child to get college scholarships and financial aid?
What about planning to attend a four-year college? Or, are you curious about what options await your student at Northern Virginia Community College?
All of these questions and more will be answered at the first-ever High School Parent Summit from 8 to 11 a.m. on Saturday, Jan. 11.
Four hundred parents have already signed up to attend the county-wide summit hosted by the Prince William County Public School Division, which will be held at C.D. Hylton High School in Woodbridge. Parents have been asked to pre-register online by Friday and select at least two of the 14 topics that will be covered during the summit.
The event will take place in rooms throughout the school building so, just as their children do on the first day of school, parents will be given a schedule when they arrive which they'll use to find which classroom their seminar will be held in.
Popular sessions like financial aid will he held in the high school's auditorium.
"We see this as a way to reach out to all parents across the county. And, when you're creating a program based on parents' wants and needs, that's why it was so important for us to have the pre-registration element," said Rebekah Schlatter, Prince William schools' supervisors of secondary education and counseling.
While this event will not replace annual college nights usually held at high school each fall, it does offer another opportunity to get college information to parents at their convenience.
If it's successful the program could be expanded to provide different types of information to parents of middle and elementary school students, and be held at other school sites in the county.
"Let's face it: if you are a parent sitting for an hour and a half each night on [Interstates] 95 or 66, making a college night or after-school event by 6:30 p.m. isn't always an option," said Schlatter.
TV production students at Hylton have also been tapped to record and provide archived, online videos of the most popular sessions so parents can view them later on the school division's website. If you aren't able to register by the deadline or need more information, you can email Schlatter at the school division office.